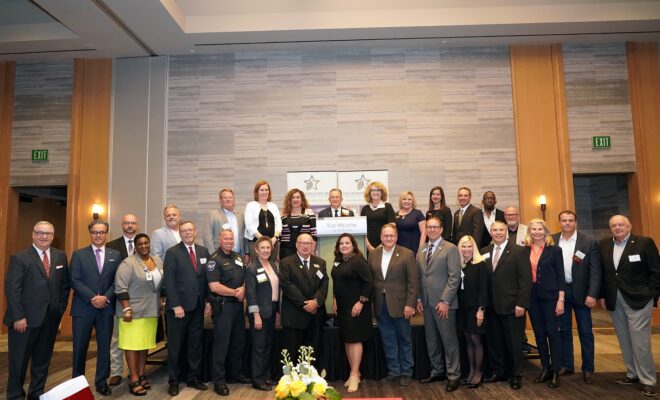 Business
The Woodlands Area Economic Development Partnership Honors Elected Officials
By |
THE WOODLANDS, TX – The Woodlands Area Economic Development Partnership (EDP) recently held its 23rd annual Elected Officials Reception at The Westin at The Woodlands on May 13, 2021. For over two decades, the EDP has hosted a reception honoring elected officials at the local, county, state, and federal levels. Nearly 100 partners and guests attended to show their appreciation to those who serve our community and region in the various roles.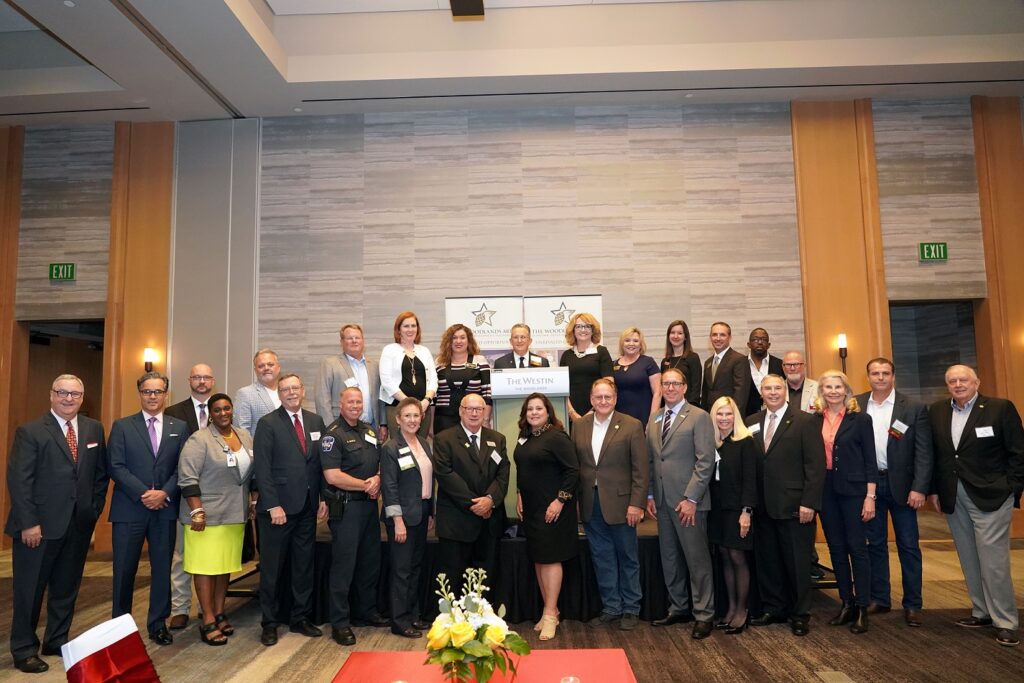 "An effective and sustained relationship with elected officials and staff members is built upon a foundation of personal communications and face-to-face exchanges. Our annual reception has proven to be a great resource to business leaders to connect with elected officials at all levels" said Gil Staley, Chief Executive Officer.
A special thank you to the Platinum Level Sponsors: Caldwell Companies, Gallagher Benefit Services – division of Arthur J. Gallagher, Petroleum Wholesale, The Howard Hughes Corporation®, The Woodlands Township, Trustmark Bank, and Waterway Wealth Management who make hosting this reception a success.
Partners in attendance were A Strong CPA, Amegy Bank, Avion Wealth, BBVA, Caldwell Companies, Calvetti Ferguson, Cherry Creek Mortgage, CHI St. Luke's Health The Woodlands Hospital, Corporate Incentives, Inc., Entergy Texas, Gallagher Benefit Services – division of Arthur J. Gallagher, Guaranty Bank & Trust, Ikard & Company, LLC, InterAmerica Title Group, Jones Walker, Linscomb & Williams, Lone Star College System, Market Street The Woodlands, Matrix Technologies – Aqua Auto Wash Detail and Lube Center, McCoy-Rockford Workplace Solutions, Memorial Hermann The Woodlands Medical Center, Northwestern Mutual, Petroleum Wholesale, Rice Business Executive Education, Richmond Realty Group, RE/MAX The Woodlands and Spring, Sam Houston State University, Stibbs & Co., P.C., Attorneys, The Blair Law Firm, The Howard Hughes Corporation®, The Strong Firm P.C., The Woodlands Area Chamber of Commerce, The Woodlands Christian Academy, The Woodlands Township, Tough Law Firm, Trustmark Bank, Waterway Wealth Management, Westwood Magnolia Parkway Improvement District, Wildcat PPE, Woodforest National Bank, Wright Business Technologies, and Wright's Printing.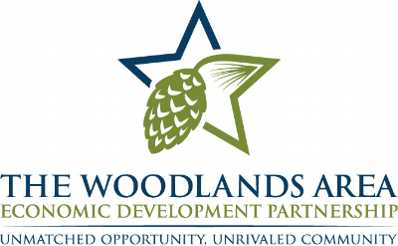 The Woodlands Area Economic Development Partnership (EDP) is a non-profit organization dedicated to promoting the economic development of The Woodlands Area through the support of existing businesses and the recruitment of new businesses that can bring job opportunities and capital investment to the area. The EDP is a public/private partnership with 91 funding partners active in the organization.  For further information on the EDP, log on to www.edpartnership.net or call (281) 363-8130.