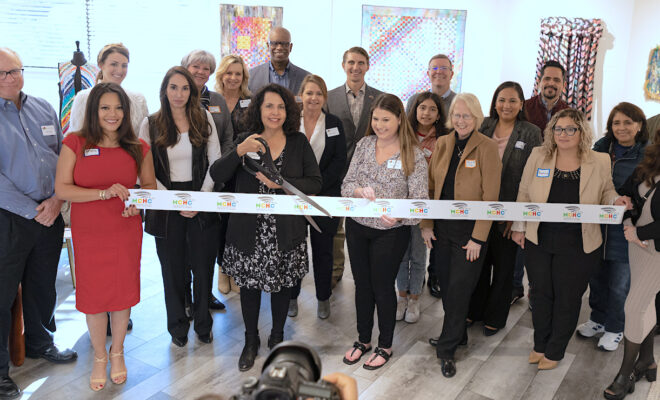 Photo Credit: Rod Prado
Art & Culture
The Woodlands Arts Council welcomes Community and celebrates New Space with MCHC Ribbon Cutting
By |
On November 1, 2023, The Woodlands Arts Council (TWAC) welcomed the community into their first-ever location and celebrated the new 2,000-square-foot space in The Woodlands with a ribbon cutting by the Montgomery County Hispanic Chamber (MCHC).
TWAC is a local nonprofit organization that provides regional, cultural, and educational enrichment opportunities that encourage, support, and promote the visual and performing arts in our community. From the award-winning Woodlands Waterway Arts Festival to public art installations and the year-round community and educational outreach programs of Because Art Matters, the council has one primary goal: making our community better…Because Art Matters!
Art lovers, TWAC and MCHC board members, chamber members, and members of the community gathered for the ribbon cutting and to celebrate the new location that will have office space and host a cycle of exhibitions in the general gathering area. 
View photos from the ribbon cutting on the Hello Woodlands Facebook page:
Visitors and ribbon cutting attendees also had the opportunity to view Threads of Joy, a retrospective exhibition featuring a lifetime of work by Woodlands fiber artist Ivy Jensen and curated by Annette Palmer that will be on display until December 9, 2023. This exhibition is the inaugural show at the new location of The Woodlands Art Council.
TWAC opened it's new space located at 9450 Grogans Mill Road Ste 160, The Woodlands, Texas 77380 with a soft opening late September 2023 and the art exhibit opening reception on October 7, 2023. Read more here.
The ribbon cutting also recognized TWAC joining as a new non-profit member of the Montgomery County Hispanic Chamber.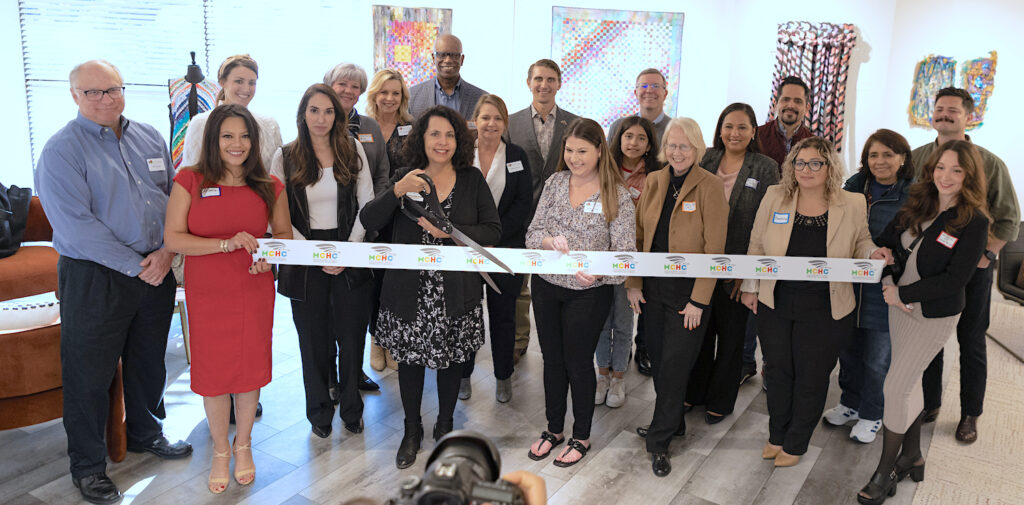 Learn more about The Woodlands Arts Council and how to visit their new location at www.thewoodlandsartscouncil.org/directions.aspx
The Montgomery County Hispanic Chamber, established in 2003, is a 501c(6) non-profit organization governed by a volunteer board of directors. The purpose of the MCHC is to advance the growth, success, and prosperity of the Hispanic Community. Learn more about MCHC and how to join as a member at www.mchchamber.org