Events
The Woodlands High School Mariachis to perform at Cinco de Mayo Golf Tournament
By |
The Montgomery County Hispanic Chamber (MCHC) and The United States-Mexico Chamber of Commerce (USMCOC) will kick off the joint Cinco de Mayo Golf Tournament with a performance from The Woodlands High School Mariachis.
The golf tournament, dubbed the "Tacos, Tequila & Tees Tournament," has a shotgun start of 9 a.m. on Friday, May 5. Before the golfers tee off, they will be serenaded by Mariachis from The Woodlands High School.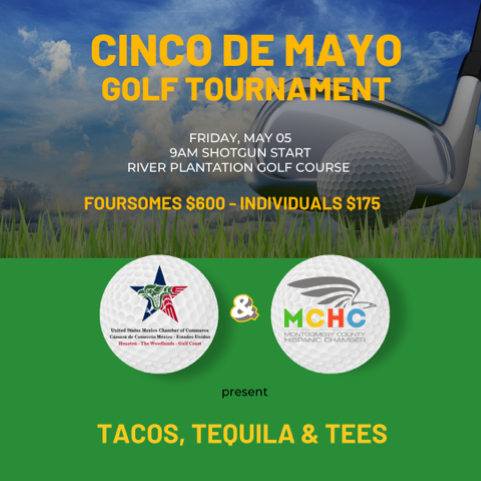 THWS Mariachis are being sponsored by local resident and realtor Melissa Zamora-Marentez. "The love for Mariachi music was instilled in me by my father from the time I was born. The music and the memories hit me at my core. I was excited to learn that TWHS had a mariachi band. I've since watched their recorded performances online and WOW! I can't believe these are high school kids! What I love even more is that there are kids from all backgrounds and ethnicities involved in this group. I'm proud and happy to sponsor a group of kids embracing such an important part of Mexican culture," said Zamora-Marentez.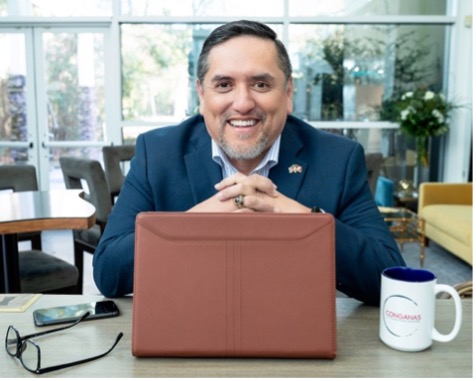 As of the morning of April 27, there are approximately only 3 teams spots open for the tournament. According to Miguel Lopez, MCHC President, the tournament is on pace to not only be a success but also fun. "Our tournament has been very well received by the community which resulted in sponsorships and golfers. We love highlighting individuals and businesses in Montgomery County when possible. We are thrilled to share that our Tequila sponsor, Don Cosme Tequila, is a locally owned spirit with a rich history that dates to 1907. Of course, having the students from TWHS Mariachis kick us off is a special treat for us," said Lopez.
Interested participants can purchase a foursome for $600 or register as an individual golfer for $175, with breakfast and lunch included along with goodie bags. The awards ceremony will take place during the post-tournament luncheon, with raffle tickets available for purchase. Those interested in learning more about the tournament or registering can contact Miguel Lopez (President of MCHC) at miguel@mchchamber.org or Ana María Simmons (Executive Director of USMCOC) at ana.simmons@usmcoc.org.
The Montgomery County Hispanic Chamber, established in 2003, celebrates it's 20th year anniversary in 2023. The MCHC is a 501c(6) non-profit community based organization governed by a board of directors. The purpose of the MCHC is to advance the growth, success, and prosperity of the Hispanic Community.
The United States-Mexico Chamber of Commerce was established in 1973 as a 501(c)(6) nonprofit business association chartered in Washington D.C. Since its beginnings, the Chamber has grown into a unique bi-national entity operating 19 offices in the U.S. and Mexico. The local chapter for Houston, The Woodlands and the U.S. Gulf Coast was established in 2011.