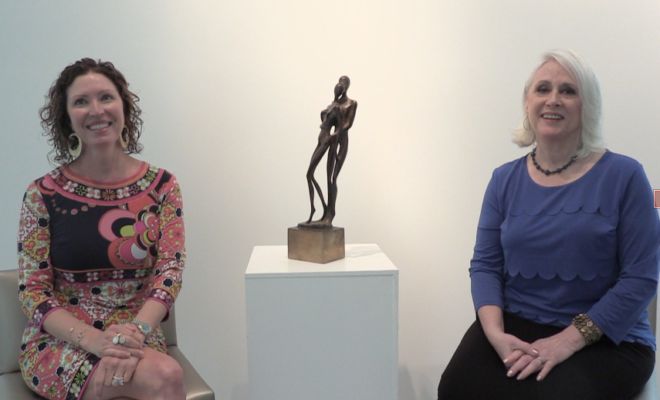 Art & Culture
VIDEO: Continuing a Legacy at the Glade Arts Foundation
By |
Elisabeth Stavinoha and Cynthia Reid took Hello Woodlands behind the scenes of Glade Gallery Foundation before their Grand Opening on April 20, 2018. Discover why Glade Arts Foundation was built for everyone, plans to give back to the community, and continues a legacy for generations to come in the video interview below.
The Glade Arts Foundation is a 501(c)(3) non-profit organization that will provide a unique and accessible fine arts experience with programs focused on art education, scholarships, community based public art projects and curated museum-like exhibit center showcasing local and international artists and acclaimed private and public art collections.
Read the full interview below:
Elisabeth Stavinoha, Executive Director of the Glade Arts Foundation, shared that the "Glade Culture Center is the home of the Glade Arts Foundation and fine arts museum."
Cynthia Reid, Director of Education at the Glade Arts Foundation, explained, "We have a lot of classes on the calendar – that anyone can take. Art is for everyone, inclusive, a great way to be in the moment, very good for your brain and helps with problem solving. Most of our classes are designed so that anyone can take them. We do have a couple of classes that are more for your intermediate artist, but I feel that local arts organizations already do a great job of offering classes for their members. Most of our classes will really be to bring in people that maybe haven't had a lot of experience with art." 
"Cynthia has joined us from Sam Houston Art Program and we are really blessed to have her on our team," said Elisabeth Stavinoha. "We have a wonderful group beyond all of this and we're so excited to have our Grand Opening happen on April 20th. In the meantime though a lot is going on behind the scenes. We are very excited to have a permanent collection by David Adickes. He gave us a very generous collection, an awesome collection."
Read more about the Glade Arts Foundation and remodeled facility opening on April 20, 2018.
Elisabeth continued, "We are sitting here in the wing of the foundation and the museum where all of the local artists will have there works be presented."
Cynthia chimed in, "and we will both the there!" As both Elisabeth and Cynthia are not only members of the foundation, but also local producing artists.
"I'm looking forward to bring in International artists, working with The Woodlands Symphony, having music, and having art all work together. I'm looking forward to giving back on our Monday programs which we will have veterans and children come in. We will also be reaching out to our schools for field trips," stated Elisabeth.
Cynthia emphasized, "And these will be free programs on Monday to give back to the community and offer a lot of different and exciting programs. In June, we have a lot of classes for students. We have programs for middle school students in the morning and some really exciting programs in the afternoon for high school students. I hope you will check on our website GladeArtsFoundation.org and go to the calendar, click ahead to the month, and check out our offerings. We have some exciting classes taught by some really great teachers."
"We look forward to sharing this with our community. This is really such a testimony of and continuing the legacy that George and Cynthia Mitchell began so long ago. And to be here in their building and turn it into something that is really building a legacy for our children and our children's children. So it is for everyone, everyone. And like you said Cynthia – it speaks to the heart and soul, and is indescribable," shared Elisabeth.
Cynthia added, "And if you haven't been in this building for 20 years or so, you're not going to believe the transformation."
"It's breathtaking," said Elisabeth.
Cynthia agreed, "It really is."
Plan your visit the Glade Arts Foundation at 2000 Woodlands Parkway, or what Elisabeth says is the "sweet spot between Six Pines and Grogan's Mill," for their premier event on Thursday, March 29th called Art N Fashion, the first art class on April 10th, and the Grand Opening event on April 20th. Learn more at GladeArtsFoundation.org.