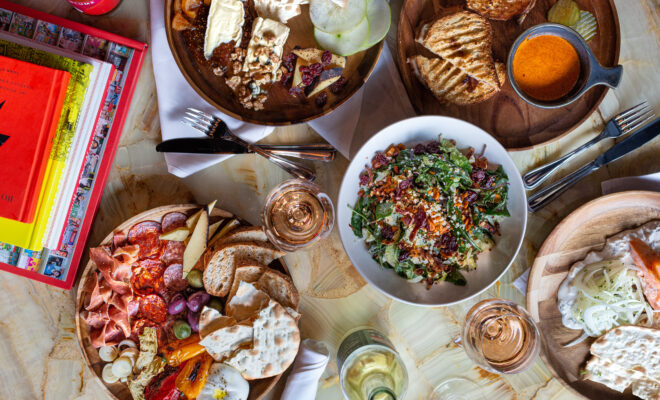 Business
Wine Bar & Cafe Postino to Open in Hughes Landing in April
By |
THE WOODLANDS, TX – Restaurant and wine bar, Postino, that lives by the mantra, "Drinking Wine At Lunch Is Not A Crime," is opening its doors within the bustling Hughes Landing mixed-use district in The Woodlands.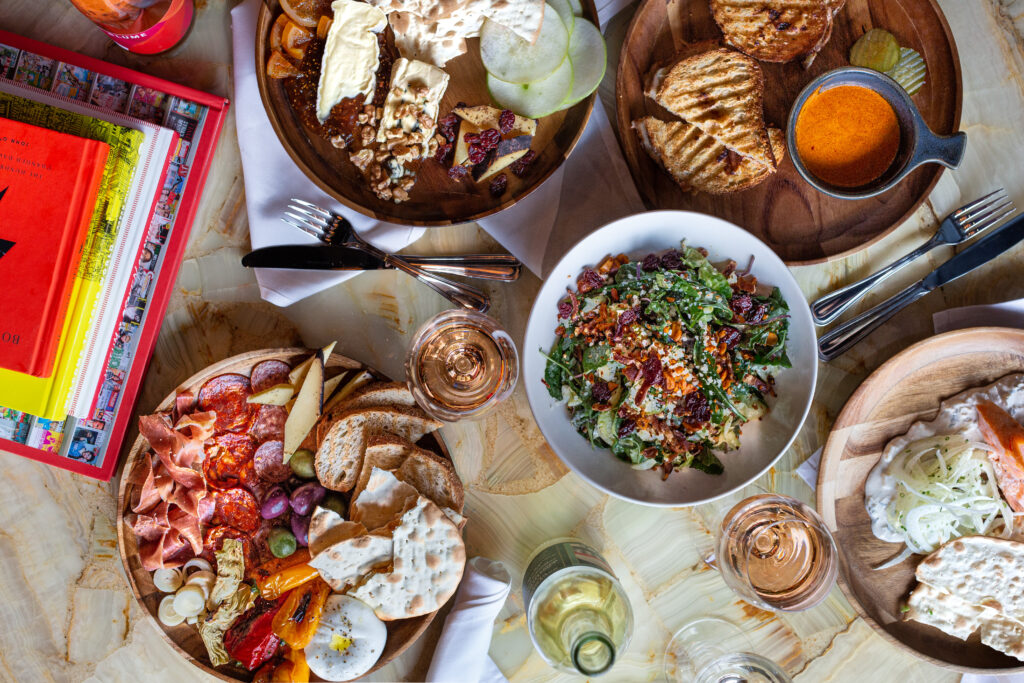 Situated at 2025 Hughes Landing Boulevard across from Whole Foods, the 4,000-square-foot space with an umbrella-lined patio will be unveiled on April 24, putting guests steps away from kayak and paddle board rentals on Lake Woodlands, neighboring shopping, a plethora of public art and The Woodlands' Rock the Row seasonal concert series. Postino The Woodlands joins Greater Houston locations in The Heights, Montrose, Town & Country Village, Uptown Park and La Centerra in Cinco Ranch.
"The Woodlands has been on our radar since we first opened at Heights Mercantile five years ago," said Postino Co-founder Lauren Bailey. "It's definitely been worth the wait to find the perfect space to open within the community. The Woodlands embodies everything that excites us – a relaxed vibe connected to the beauty of the outdoors, the familial energy, its burgeoning food scene and the cultural vibrancy of an international population."
To celebrate Postino The Woodlands' opening and to give back to the community, Postino will be pledging $1 back to Memorial Hermann The Woodlands Hospital for every board (think a lineup of charcuterie, bruschetta and other sharable boards) sold during the first two weeks of May. Postino will also be welcoming in the community and greeting guests with a glass of complimentary bubbles during this time!
Each Postino location is unique to – and inspired by – the place it lives in, and in The Woodlands, the concept honors the late George P. Mitchell's founding vision for the community with a space that beautifully connects to the outdoors. Also unique to this location is its Instagrammable art wall created with hundreds of colorful, authentic 1950's and 1960's-era fedoras sourced from one of Postino's vintage picker relationships made in Roundtop, TX – a nod to Howard Hughes' adventure-chic sense of style and love of aviation. Guests can expect to find Postino signatures including authentic mid-century modern furniture and decor details sourced from local vintage shops, quirky found objects and show-stopping art, rollup garage doors to let the outside in, custom walnut wine walls, and Shazam-ready playlists that keep the good times rolling. Combined with its food and beverage offerings, these elements buoy Postino's simple, but powerful mission, to make people feel good.
Curated by Beverage Director and Advanced Sommelier, Brent Karlicek, Postino The Woodlands' wine, beer and cider program has been tailored to a discerning audience of Hughes Landing residents, nearby businesses and visitors from within The Woodlands, as well as Spring, Klein, Tomball, Conroe and beyond. Karlicek carefully selects boutique winemakers to partner and collaborate with, resulting in a lineup of both familiar and exploratory, seasonal bottle and by-the-glass wine offerings. And starting in May, oenophiles and wine newbies will get their first sip of Postino's new summertime wine list with 30 new bottles and by-the-glass options.
The sophisticated, yet approachable menu offers a lineup of a dozen delectable bruschetta options, including combinations like Prosciutto di Parma, Fig & Mascarpone and Sweet N' Spicy Pepper Jam & Goat Cheese, as well as a menu of shareables or "Snacky Things" like Crispy Cauliflower dressed in sultana raisins, capers and their house romesco sauce. Additionally, Postino guests can indulge in heartier options such as fresh-pressed paninis, bountiful salads, scratch soups and rustic charcuterie boards.
A go-to boozy brunch destination, Postino's menu – available every Saturday and Sunday from 9 a.m. to 3 p.m., offers cocktails like the Sherry Mary, a riff on a classic Bloody Mary, elevated breakfast bites such as Panettone French Toast, plus mains like the Morning Remix, featuring scrambled eggs, crème fraiche, parmigiana Reggiano, chives, crispy fingerlings and a side of bacon. Postino is known for its can't-be-beat happy hours including: $6 glasses of wine and pitchers of beer daily until 5 pm and their Board & Bottle special bundling a bottle of wine and bruschetta board for $25 every Monday and Tuesday after 8 pm.
For more information, please visit: www.PostinoWineCafe.com. You can reach Postino in The Woodlands by phone at 281-825-5050.
Postino co-founders, Lauren Bailey & Craig DeMarco, create inspired restaurants that are connected to the communities they serve. The team built a foundation on historically relevant buildings integral to the neighborhoods they surround. Hallmarks include pairing delicious food with local ingredients, bespoke beverage programs and a warm, friendly culture that brings everyone together. Bailey was included on Nation's Restaurant News "Power 50" list in 2019 and 2021.
Led by Postino, Upward Projects has built a cult-like following with mid-century adaptive reuse design, unique real estate selection, and decked-out menus of crave-worthy shareables that will instigate last-bite fights. Upward Projects also promotes in-fill development by focusing on adaptive reuse projects and creating modern "third places" that hope to enhance the neighborhood culture they inhabit.