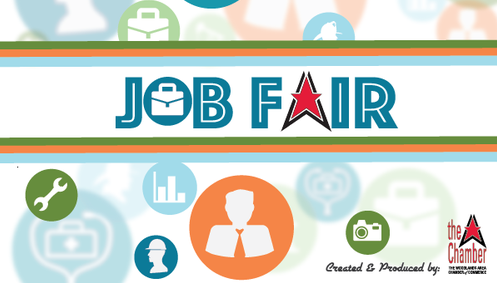 Business
The Woodlands Area Chamber of Commerce Announces Annual Community Job Fair
By |
The Woodlands Area Chamber of Commerce is inviting the community to their annual Community Job Fair on Wednesday, May 3rd, 2017 from 10:00am – 2:00pm at Sam Houston State University The Woodlands Center at 3380 College Park Drive in The Woodlands, first floor.
The 2017 Community Job Fair is presented by Goode Company Restaurants. Goode Company is opening Good Company BBQ & Goode Company Kitchen & Cantina on Six Pines Drive in The Woodlands in 2017. The two restaurants will feature a communal patio and offer authentic Texas BBQ cooked low and slow over mesquite, grill-oriented Mexican food and their signature handcrafted pecan pie, jalapeño cheese bread and seafood campechana.
As a part of The Chamber's mission to create opportunities for business success, the Community Job Fair exists to provide viable employment opportunities to the skilled workforce in Montgomery County and surrounding areas. The 2017 Community Job Fair will feature opportunities in healthcare, education, criminal justice, banking, clerical, customer service, sales, industrial workforce opportunities, accounting and more.
Employer booths showcasing available job openings and internships are available. Attendance to the Job Fair is free of charge.
For more information about this event or securing an employer booth, please visit www.TheWoodlandsJobFair.com, or contact the special events department at The Woodlands Area Chamber of Commerce at (281) 367-5777 or events@woodlandschamber.org.