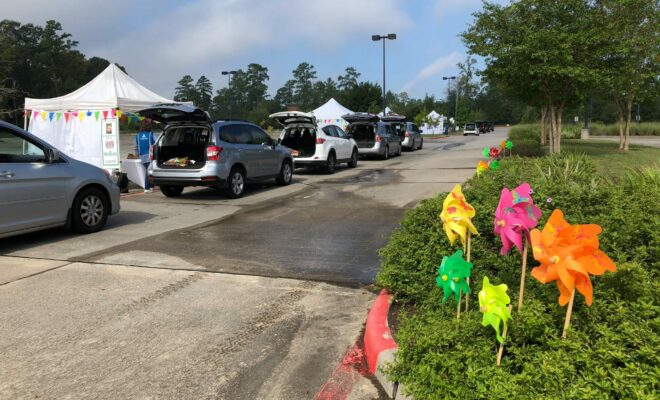 Photo by: Tiffany Marascio
Events
Woodlands Landscaping Solutions Event provides free lawn & garden resources
By |
THE WOODLANDS, TX – The 23rd annual Woodlands Landscaping Solutions Event was held Saturday, September 26, at the Sterling Ridge Park & Ride, from 9:00 a.m. to noon. Although it was transitioned to a socially distanced drive-through event this year, The Woodlands Township Environmental Services Department was still able to provide residents with free resources for their yards and gardens.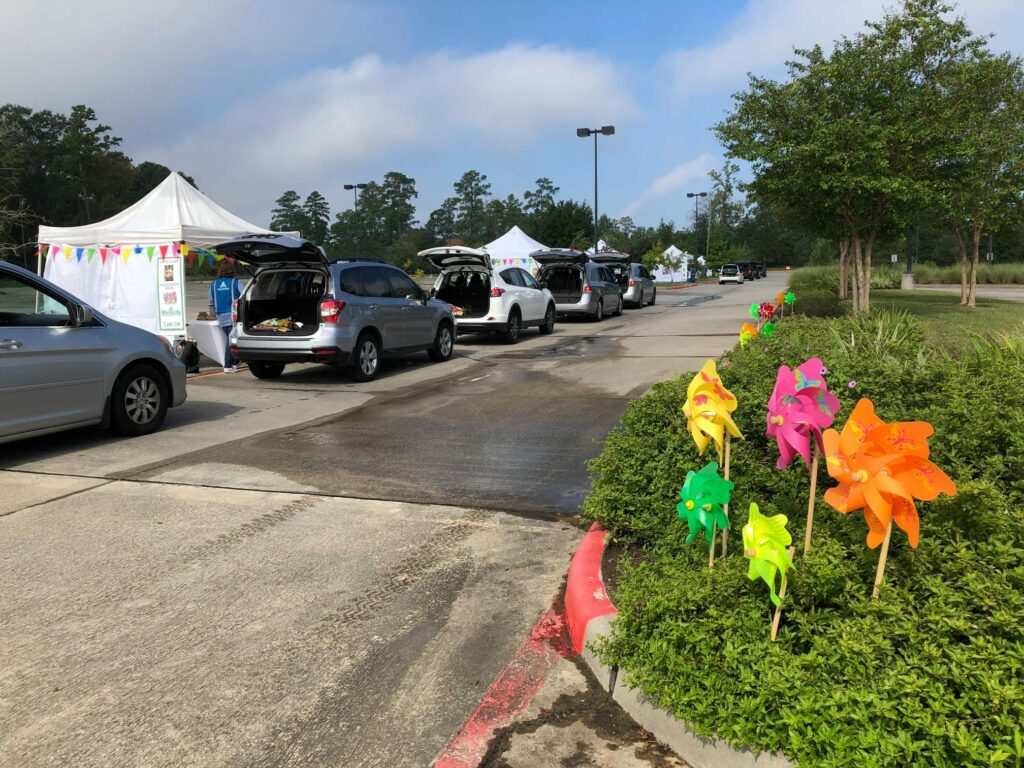 "Saturday's event, our 23rd Annual, was a rousing success; over 300 vehicles (nearly 1,000 attendees) came through the gate," said John Geiger, Environmental Services Manager.
Attendees drove through several stops, where volunteers would load their vehicles with the yard and gardening materials. Sixteen volunteers assisted with the event representing the National Charity League, Texas Master Naturalists, and The Woodlands GREEN.
The Woodlands Township Environmental Services Department handed out its entire stock of free sustainable gardening and landscaping supplies, designed for everyone from beginners to experts.
Event giveaways included:
Native Plants
Water Saving Devices
Wildflower Seeds
Small Garden Tools
Children's Garden Activity
Wildlife Feeders
Compost
In the past, the event was set up as a festival dedicated to the natural resources that The Woodlands residents take pride in preserving. Pre-COVID, the event boasted music, speakers, and dozens of educational booths for attendees to gain knowledge and free gardening and landscaping supplies. However, the change in the event setup did not deter residents from attending.
"Given the need for social distancing this year we re-imagined the event as a drive-through, in which supplies and educational handouts were loaded directly into the trunk of each car. We were pleased that just as many folks came out this year, demonstrating that The Woodlands embraces sustainable landscaping and gardening. We'll see what next year brings. But, whether it's a fair or a drive-through, we anticipate another successful event," added Geiger.
The event is being followed up with a week of online learning. Each day this week, the Environmental Services Department is offering classes and programs on organic gardening, lawn care, water-wise gardening and landscaping, managing pests, and attracting birds, pollinators and other wildlife to your yard. To access the online learning, visit thewoodlandstownshipblog-environment.com.
View photos from the event on Hello Woodlands Facebook Page:
The Woodlands Landscaping Solutions event is sponsored by The Woodlands GREEN, Nature's Way Resources, Woodlands Water, Woodlands Wholesale Nursery, Waste Management, Texas A&M Agrilife Extension, The Ground Up, and Chevron Phillips Chemical Company.
Sources: John Geiger, John Geiger, Environmental Services Manager, The Woodlands Township, The Woodlands Township Environmental Services Department