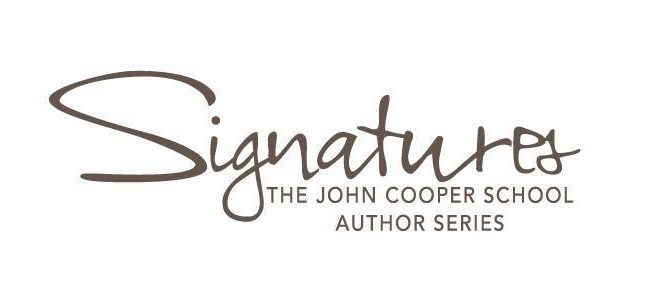 Events
21 Local Authors Enrich Annual Signatures Event on December 6
THE WOODLANDS, TX – Twenty-one authors from The Woodlands and surrounding areas will round out the literary lineup at The John Cooper School's 15th Annual Signatures Author Series to be held on Friday, December 6 at The Woodlands Waterway Marriott Hotel and Convention Center.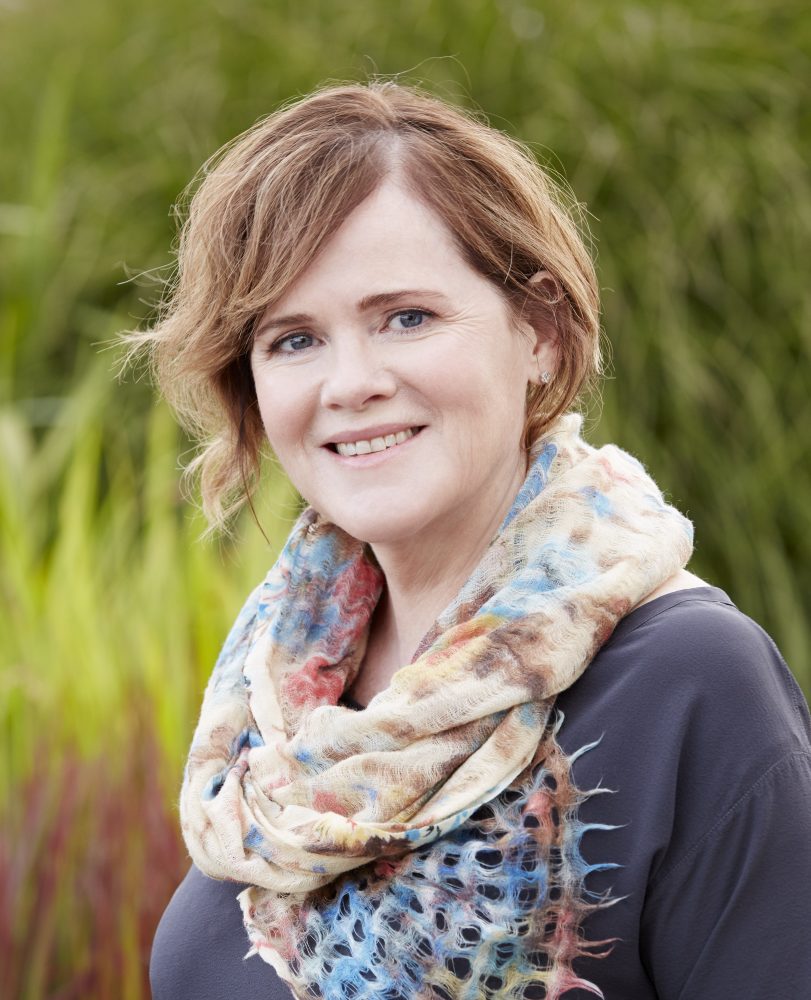 The 2019 keynote address will be given by Maria Semple, an internationally recognized bestselling novelist (Where'd You Go, Bernadette, Today Will Be Different, This One Is Mine) as well as a producer and writer for such television shows as 90210, Mad About You, Saturday Night Live, Ellen and Arrested Development.
The annual Signatures event, sponsored by The John Cooper School Fine Arts Council, also features a VIP book signing with Semple for lead sponsors, a luncheon and visiting authors who will be on hand to discuss, sign and sell their books before and after the luncheon.
"Each year we seek to highlight the talented authors who live in our immediate community," said Mari Dewberry, who chairs the Visiting Authors portion of the event with co-chair Kylie Haslam. "We are very pleased to have put together a well-rounded group of talented authors who represent a variety of genres.
The 2019 Visiting Author selections encompass fiction for adults, adolescents and children, plus adult nonfiction, self-help genres, poetry and the biographies of two local personalities.
With 50 years on Houston's abc13 KTRK Eyewitness News as the powerful, yet calming voice behind the anchor desk, Dave Ward's memoir, Good Evening, Friends: A Broadcaster Shares His Life covers his legendary 60-year career as a radio and TV newsman in Houston dating back to before the JFK assassination (www.davewardshouston.com). Writer-at-large for Texas Monthly, Loren Steffy brings his biography of Texas oilman and developer of The Woodlands, George Mitchell in George P. Mitchell: Fracking, Sustainability, and an Unorthodox Quest to Save the Planet (www.lorensteffy.com).
Adult fiction offerings include categories from romance to suspense to historical. A best-selling and award-winning author living in the Texas Hill Country, Sasha Summers believes that everyone should have their happy ending–in fiction and in real life. In Sweet On The Cowboy, Summers' hero is, of course, a cowboy (www.sashasummers.com). Kathryn Lane writes fiction inspired by Latin American cultures and is the author of the "Nikki Garcia Thrillers" — Revenge in Barcelona, Waking Up in Medellin, and Danger in The Coyote Zone. (www.kathryn-lane.com). Amy Daughters is a native Houstonian living in Tomball and graduate of Texas Tech University. A freelance writer for the past decade, You Cannot Mess This Up: A True Story That Never Happened is her first published book and is a magical 36-hour time travel into childhood. (www.amydaughters.com).
Two authors will be on hand representing the historical fiction genre. Curt Locklear creates "stories with a twist." His book, Reconciled, is the third in his action-packed, romantic tales of life during the Civil War (www.curtlocklearauthor.com). Marlen Suyapa Bodden is a lawyer at The Legal Aid Society in New York City and an anti-war activist. She drew on her knowledge of modern and historical human rights abuses to write Arrows of Fire, her second novel set in the 1519 Mexican empire (www.marlenbodden.com).
Several children's authors will be on hand, just in time for holiday shopping. As a Pre-k teacher, Bernadette L. Drabek came up with the idea during lunch duty to ask her students, "if the moon was made out of spaghetti and meatballs, would you eat it?" The entertaining game continued daily and eventually became If The Moon (www.blombardodrabek.com). Retired teacher Susan Langlois' debut children's book explores a local topic in Everything is Going to Be All Right as a young girl struggles to find hope as Hurricane Harvey makes landfall (www.susanklanglois.com). Martha J. Rogers' writes books and materials to communicate the innate value of each person. Her children's book, Living In The World Of Shapes, demonstrates that every person is valuable and has a unique purpose in life (www.championsofcivility.com).
Julie Coy and Grant Maniér are the author and illustrator of Grant the Jigsaw Giraffe–Different is More, a story based on Maniér's personal story of living with a special-needs diagnosis. Their second book, Tori Struggles To Read, is in Dyslexie Font, a font for all to read but those with reading struggles can read it comfortably (www.jigsawgrant.com). Connie J. Barretta is a registered nurse and author of several children's books. Her young grandchildren inspired her to write KIKI, The Surfing Dolphin, an interactive educational book designed to make computerized learning fun. What started out for James Mikel Wilson as a long adventure letter to his grandchildren about a large, rare bullfrog that his dog eagerly chased into the swimming pool, morphed into a book. As the young reader will discover, there are multiple dilemmas in Mr. Froggy's Dilemma (www.jamesmikelwilson.com).
Local author Debbie Loren Dunn and co-author Tami Brown, wrote a historical picture book for children, Instructions Not Included, How A Team of Women Coded the Future, about the women who helped shape the early days of computing (www.brownanddunn.com). Award winning romance author, C.C. Hunter (the pseudonym for Christie Craig) offers her latest book In Another Life. Her ability to create an emotional connection to the reader is her trademark and evident in this latest release (www.cchunterbooks.com). Discover more about Craig and her writing process in her interview with Hello Woodlands www.hellowoodlands.com/interview-with-local-author-christie-craig/.
A variety of self-help approaches are represented. In Unlocking the Power of Fatherhood, Gary D. Rogers takes us on a highly personal journey to find life's purpose as seen through the lens of his extraordinary father, which ultimately provides a powerful life guide for both men and women (www.rethinkingfatherhood.com). Author and certified life coach Angela Aja's Summoned to Soar–Five Stages of the Rise of a Woman is a real-world handbook for women whose life didn't turn out the way they expected, but they feel a call to something greater (www.summonedtosoar.com). In Running into Happiness, Angelica Ribeiro shares how she improved her life by learning to be happier by improving her mood, her energy level and her life.
Author Kristen Martin had to invent a word to encompass the depth and meaning of true soul fulfillment she discovered in simple everyday moments for her book, Soulflow (kristenmartinbooks.com). Learn more about Martin in her interview with Hello Woodlands www.hellowoodlands.com/local-author-kristen-martin-inspires-readers-to-be-your-own-goals/.
With a varied body of work that includes fiction, self-help, biography, and movie reference, Roger Leslie, PhD. inspires others to discover their passion for writing with his latest instructional book for aspiring writers, From Inspiration to Publication; Master Book Writing One Piece
at a Time (www.rogerleslie.com).
Dede Fox's book of poetry rounds out the visiting authors. On Wings of Silence: Mexico '68 is a historical novel in verse about 17-year-old Diana Greene and her travels from Texas to Mexico during the revolutionary chaos prior to the 1968 Olympics (www.dedefox.com).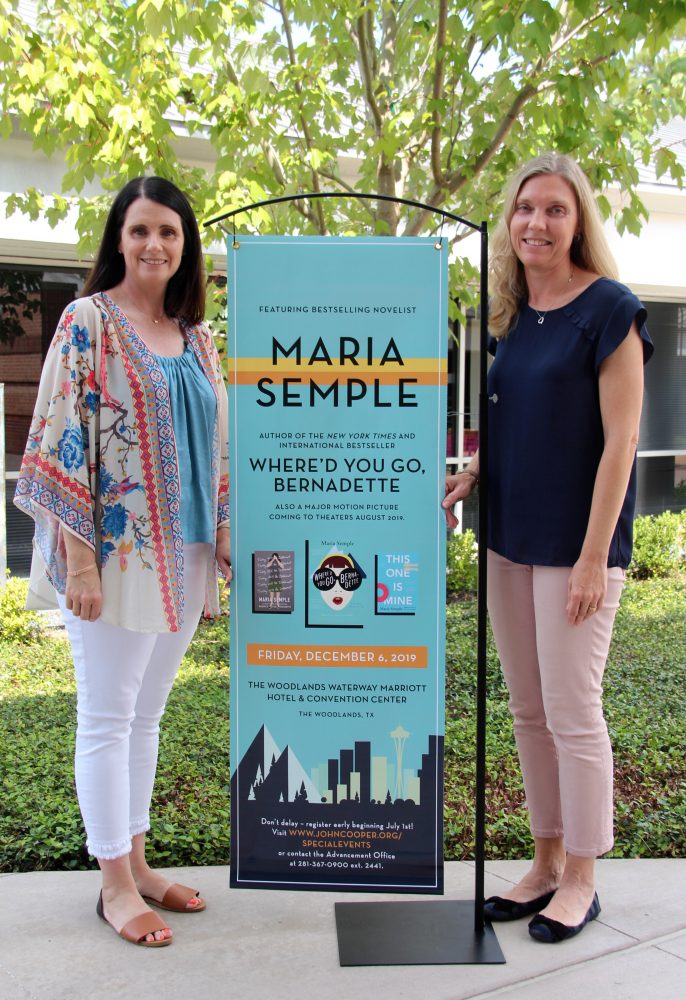 "This is always a highly anticipated portion of our event and we enjoy shedding light on our visiting authors," said 2019 Signatures Co-chair, Lisa Hollingsworth, who co-chairs the event with Malin Melin. "The continued success of this event is made possible by sponsorships at varying levels, ranging from individual seats for $150 to table sponsorships at $5,000. $3,500 and $2,500 levels," Hollingsworth said. "Higher level sponsorships benefit from attending a VIP reception with the keynote speaker. We have had sell-out audiences the past few years, and this year is no exception. I would encourage guests to register online early." Reservations can be made online at www.johncooper.org/signatures.
Learn more about
Established in 1988, The John Cooper School is a Pre-K through Grade 12 independent, college preparatory school that has a current enrollment of 1,284 students. For more information, visit www.johncooper.org.