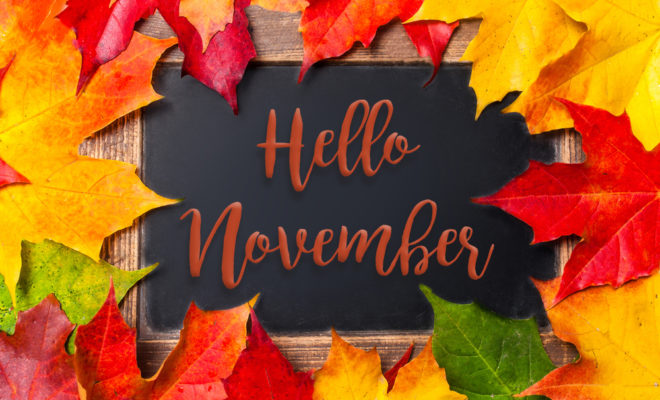 Calendar
31 Things to Do in November
By |
Hello Woodlands' "31 Things To Do" monthly guide highlights events, activities, and things to do this November in The Woodlands and Montgomery County area PLUS ways to give back and support local. Be sure to check back on Hello Woodlands for updates and events!
NOVEMBER 2023
FEATURED EVENTS
November 2023 – Classes and Programs at Canopy Cancer Survivorship Center – Canopy is a cancer survivorship on the campus of Memorial Hermann The Woodlands Medical Center. Canopy is open to men and women, no matter where you were treated, and for any kind of cancer. If your life has been impacted, whether you were the patient or the caregiver, you have a safe haven at Canopy. Events are virtual, in person, and hybrid, and include the Breast Cancer Support Group, The Keyes Ingredients healthy nutrition class, Gentle Barre, Bible Study, and more! Learn More
Every Friday at 10 a.m. – Coffee & Support
Every 2nd Tuesday at 12pm – Caregiver Support Group
Every 3rd Tuesday at 2pm – Coping with Changes Grief Education
November 7 – "Canopy Expressions V: Stories Through Art" Art Exhibit
November 15 – Male Cancer Panel
November 2023 – Classes and Events at Ardest Gallery – Ardest Gallery, a local fine arts gallery curated by Gallery Director Julie Verville, represents nearly 40, top Texas 2D and 3D visual artists. In addition to its core artists, the gallery will host ongoing events such as monthly group art shows, Coffee Talk with an Artist, Art to Lunch in partnership with local restaurants, poetry readings, musical performances, and art classes/workshops for all ages and skill levels. Ardest Gallery is located at at 25200 Grogan's Park Drive, The Woodlands, TX 77380. Learn more and view upcoming events and classes at www.ardestgallery.com.
Friday, November 3, 10am-2pm – Trunk show with ceramic artist Doni Langlois of Artful Life Clay
Saturday, November 11, 4-8pm – SALUTE art show celebrating local Veterans.
Wednesday, November 15, 10am-2pm – DIY photo ornament workshop with Fatima Donaldson
Saturday, November 18, 10am-noon – Art in the Woods outdoor fine arts market
Saturday, November 25, 10am-2pm – Support local artists on Small Business Saturday!
Sunday, November 26, 1-4pm – Support local artists nationwide on Artists Sunday!
November 2023 – Montgomery County Hispanic Chamber Events – The purpose of the Montgomery County Hispanic Chamber (MCHC) is to advance the growth, success & prosperity of the Hispanic business community. Join us for upcoming events, socials, and workshops! For more information and to RSVP for upcoming events, visit www.mchchamber.org.
Wednesday, November 1 9:30am – JP Morgan Learning Series
Thursday, November 30 5:30pm – Waterway Nights
October 5 – November 9, 2023 – Rock the Row – Experience Hughes Landing on scenic Lake Woodlands with live music Thursday evenings! Rock the Row features local and regional bands playing a variety of favorites from pop and rock to country during the spring, summer and fall. Rock the Row is from 7:00-9:00 p.m. Learn more at www.thewoodlands.com/things-to-do/events
November 3, 2023 – The Woodlands Area Chamber of Commerce Business Summit – The Business Summit provides access to leading edge business resources which enables competitive and productive functioning, while maintaining a healthy business culture for all employees. In addition to hearing from keynote speakers, registrants are offered various topical tracks over the span of four breakout sessions. The Keynote Speaker is Rich Redmond, Motivational Speaker, Actor, Author, Podcaster, and Professional Drummer for Jason Aldean. The Panel is Rhythms of AI-Powered Business: Navigating the Future with the Beat of the Drum. Hear experts speak on AI-powered marketing strategies, leadership, technology trends, human resources, navigating employment law and sales training in the AI world.
Sponsorships and tickets available! Learn more and register today here.
November 4, 2023 – The Montgomery County Heart Walk – The Montgomery County Heart Walk has always been a great way to get moving while socializing with friends, family and co-workers leading up to and on the day of event. But it's so much more than a walk. Walking in the Heart Walk boosts your heart health AND mental health while helping millions of others at the same time. The walk is held at Northshore Park, 2505 Lake Woodlands Dr, The Woodlands, TX 77380, beginning at 8:00am. Learn more and register here.
November 4, 2023 – Harvest in The Hills Model Home Tour and Fall Festival – Don't miss the Harvest in The Hills Model Home Tour and Fall Festival on Saturday, November 4 from 10am – 3pm at The Woodlands Hills Activity Center, 1460 N. Teralyn Hills Dr., Conroe, TX 77318. The Woodlands Hills will showcase 15 homes from 8 builders, plus family fun, food, and entertainment. Learn more at www.thewoodlandshills.com/harvestinthehills
November 4, 2023 – Alden Bridge Village Association Fall Festival – The annual Alden Bridge Village Association Fall Festival will feature food from Chick-fil-A, snacks from HEB, drinks from Kroger, ice cream, and snow cones. There will be a DJ, bounce houses, a bubble master, face painters & balloon twisters, a petting zoo, a rock wall, carnival games, a photo booth, a visit from The Woodlands Fire Department, as well as The Montgomery County Sheriff's Department, including a special visit from a K-9 Unit! The free event is open to the entire community. The festival will be held at Lakeside Park, 5001 S. Alden Bridge Dr, The Woodlands, TX 77382 from 1–4pm. Learn More
November 11, 2023 – The Woodlands Township Veterans Day Tribute – UPDATE: 𝗠𝗼𝘃𝗲𝗱 𝘁𝗼 𝗮 𝗻𝗲𝘄 𝗹𝗼𝗰𝗮𝘁𝗶𝗼𝗻! Due to forecasted inclement weather and potential for unfavorable park conditions, The Veterans Day Tribute will be held on Saturday November 11, 2023, from 3 to 3:30 p.m. and has been relocated to 𝗧𝗵𝗲 𝗪𝗼𝗼𝗱𝗹𝗮𝗻𝗱𝘀 𝗙𝗶𝗿𝗲 𝗗𝗲𝗽𝗮𝗿𝘁𝗺𝗲𝗻𝘁 𝗖𝗲𝗻𝘁𝗿𝗮𝗹 𝗙𝗶𝗿𝗲 𝗦𝘁𝗮𝘁𝗶𝗼𝗻, 9951 Grogan's Mill Road. Learn More
*𝘗𝘭𝘦𝘢𝘴𝘦 𝘯𝘰𝘵𝘦 𝘵𝘩𝘦 𝘦𝘷𝘦𝘯𝘵 𝘸𝘪𝘭𝘭 𝘯𝘰𝘵 𝘧𝘦𝘢𝘵𝘶𝘳𝘦 𝘭𝘪𝘷𝘦 𝘮𝘶𝘴𝘪𝘤 𝘰𝘳 𝘰𝘵𝘩𝘦𝘳 𝘢𝘤𝘵𝘪𝘷𝘪𝘵𝘪𝘦𝘴 𝘥𝘶𝘦 𝘵𝘰 𝘵𝘩𝘦 𝘭𝘰𝘤𝘢𝘵𝘪𝘰𝘯 𝘤𝘩𝘢𝘯𝘨𝘦.
November 11 & 12, 2023 – Children's Festival: Dino Party – Stomp, chomp and roar into Children's Festival November 11-12! Join us for an epic two-day dinosaur adventure featuring Erth's Dinosaur Zoo Live on the Main Stage plus hands-on activities, toddler fun, art projects, active adventures and SO much more! Purchase Tickets
November 17-19, 2023 – Junior League Holiday Market – The annual Junior League Holiday Market, held at the Woodlands Waterway Marriott, is a shopping extravaganza event on November 17, 18 & 19 that features a variety of items from local boutiques to personalized gifts to holiday ornaments. Begin your holiday shopping early and even have time left over to buy yourself something special. All proceeds from this event will go directly into programs addressing food insecurity, teen empowerment, and bridging the gap for women, children, and families in our community. Purchase Tickets
November 18-19, 2023 – Big Top Shopping Festival – Admission is FREE to the Big Top Shopping Festival, where you can enjoy shopping, food trucks, live music, family fun, and more! The Big Top Shopping Festival will be held on Saturday, November 18 and Sunday, November 19 at Heritage Place Park (Downtown Conroe), 500 Metcalf Street, Conroe TX 77301. Strollers and wagons welcome! Learn More
November 23, 2023 – 34th Annual YMCA Run Thru the Woods Presented by Huntsman – Join us for the 34th Annual YMCA Run Thru the Woods Presented by Huntsman on Thanksgiving Morning, Thursday, November 23, 2023! First Race starts at 7:30 a.m. Start/Finish Line located in front of The Cynthia Woods Mitchell Pavilion at 2005 Lake Robbins, The Woodlands, TX 77380. Register Here
November 30, 2023 – Holly Jolly Jingle – CANCELED – UPDATE 11/29 – The Cynthia Woods Mitchell Pavilion and Conroe Independent School District are saddened to officially announce the cancelation of one of The Woodlands' most popular holiday events, Holly Jolly Jingle. As with many large-scale events in the community, the safety of performers, guests and staff is paramount when it comes to potentially inclement weather. Read more
What better way to kick off the holiday season than with Holly Jolly Jingle! It's the most wonderful time of the year as the Main Stage showcases performances of familiar holiday medleys by hundreds of Conroe ISD student musicians on Thursday, November 30.
Concertgoers will be walking in a winter wonderland of activities when the gates open with a holiday art project, photos with Santa Claus and other holiday characters and pre-concert performances by local high school orchestras and choirs. All aboard for a ride on the Candy Cane Express for a merry good time starting at 5:30 p.m. in the Gold Lot. Tickets are not required for this free event which is generously sponsored by KPMG, LLC. Gates open at 6 p.m. for the 7 p.m. show. Learn more at www.woodlandscenter.org/events/2023/performing-arts/cisd-hjj
THINGS TO DO
Anytime – Volunteer, Make a Donation, or Get Involved in a Local Nonprofit Organization! – Learn more about nonprofit organizations in Montgomery County by reading our "Nonprofit of the Month" interviews here.
Saturday–Sunday – Local Farmers and Artisan Markets – Visit a local market! Learn more about The Woodlands Farmers Market, Farmers Market on Tamina, Tomball Farmers Market, Main Street Market, and more. Discover local markets here: www.hellowoodlands.com/farmers-artisans-markets-in-the-woodlands-area-2023.
Tickets on sale for Signatures Author Series – The John Cooper School Fine Arts Council announced that Alka Joshi, the New York Times bestselling novelist of The Henna Artist, is the keynote speaker for the 19th Annual Signatures Author Series event to be held on December 1, 2023 at The Woodlands Waterway Marriott Hotel and Convention Center. Early registration for table sponsorships and individual reservations are recommended for the best seating. Purchase Tickets
November 2023 – Scooter's Coffee – Visit local Scooter's Coffee locations (26551 Kuykendahl Rd. and 24527 Gosling Rd.) for special events and Spirit Days this September! Download the Scooter's Coffee app to also get $2 off your first order, Free Birthday Drink, Earn Smiles, and Mobile Order Ahead Promos! Download the app here.
Save the date! Stop by Scooter's Coffee on Tuesday, November 14 6am-7pm for Spirit Day to support Creekview Elementary (at Kuykendahl Location, Store #305)
November 2023 – National Novel Writing Month – Do you have a book in you that's just itching to get out? Well November, National Novel Writing Month, is the time to do it! Join Village Books on Sunday, October 29 at 3 pm for their Inspiration Lab and warm up your creative muscles before getting down to work! Registration is $35 and space is limited! Register Today
Now – December 23, 2023 – Alodia Basketball Thanksgiving & Holiday Hoops Camps – Grades Kindergarten – 8 (grouped according to age and skill level); Boys and Girls; Half Day and Full Day Options; Skills & Competition Camps; Certified Alodia Coaches. TWO Locations: Woodlands/Creekside location and Tomball location. Practice skills, increase player confidence, and make new friends! WHY go anywhere else? For more information and to register, visit AlodiaCamps.com
October 29 - November 4, 2023 – GreenUp: Fall Sweep – Help keep The Woodlands looking clean and green. Join GreenUp: Fall Sweep, a Township-wide litter cleanup week! GreenUp: Fall Sweep is a self-guided weeklong volunteer opportunity for individuals and family groups to target litter along pathways, waterways, and natural areas. No registration is required. Bags, gloves, and trash grabbers are available for loan from the Environmental Services Office at 8203 Millennium Forest Drive. Learn More
November 2, 2023 – Tumbleweeds & Notions Holiday Reveal – Join us at the T&N Holiday Reveal on Thursday, November 2 to get first access to Tumbleweeds & Notions Holiday collection of gifts and decor before the masses! Tickets are limited. T&N will have some sips and snacks and it'll be a great way to kick off your holiday shopping! 7-9pm at the shoppe. No need to pickup a ticket from the shoppe – your name is on the list! Learn More
November 4, 2023 – Woodlands Wildflower Festival – The annual Woodlands Wildflower Festival is a free community event, sponsored by The Woodlands Lions Club, with free wildflower seed packets, a seed planting area, master gardener advice, children's crafts, face painting, balloon art, a bouncy castle, food trucks, vendors, and more. Event proceeds go back into the community through scholarships, vision services for needy, sponsoring children with special challenges to summer camp, local food banks, and other charitable services. The festival is from 10am–2pm at Rob Fleming Park, 6055 Creekside Forest Dr, Spring, TX 77389. Learn More
November 4, 2023 – Depot Day Fall Fest – The City of Tomball celebrates National Railroad Month every November at the annual Depot Day Fall Fest celebration. This one-day event features Lionel O-scale, Z-scale and G-scale model railroads mixed with classic fall fair attractions to the tunes of good old-fashioned country music and more. Enjoy carnival games, a pumpkin patch, festival foods, craft vendors, a kids' zone and lots of fall-themed activities. Free admission and parking. The festival is held at Tomball Depot Plaza, 201 S. Elm St., Tomball, TX 77375 from 11:00 am - 6:00 pm. Learn More
November 4, 2023 – Pumpkin Smash – Join The Woodlands Township Environmental Services Department for the 2nd annual Pumpkin Smash. This FREE and FUN event provides a unique opportunity for residents to dispose of their Halloween pumpkins. Catapult it and watch it fly, grab a baseball bat and smash it to pieces or watch it explode on impact from a 30' drop under supervision of staff and volunteers Local experts will be on hand to answer questions and share upcoming free compost class schedule. Pumpkin smash is from 3:00–6:00pm at Sterling Ridge Park & Ride, 8001 McBeth Way, The Woodlands, TX 77382. Learn More
November 5, 2023 – Leukemia & Lymphoma Society Light The Night Event – LLS Texas Gulf Coast Region will celebrate its 2023 Light The Night® event from 6:00-9:30pm at Town Green Park. Communities across North America will join together at Light The Night carrying illuminated lanterns to take steps to end cancer – white for survivors, red for supporters, and gold in memory of loved ones lost to cancer. Learn More
November 7, 2023 – The Woodlands Township Election Day – Please view the November Election webpage for more information on The Woodlands Township Board of Directors election, including candidates in ballot order, polling locations and more. Results will also be posted after the county tabulations are complete. Learn More
November 9, 2023 – Garrison Brothers Whiskey Dinner – License to Chill Bar & Cafe is partnering with Garrison Brothers Distillery, Texas' first legal whiskey distillery, to bring you a one-of-a-kind dining experience. Enjoy a five-course meal paired with four of Garrison Brothers highest quality bourbon whiskeys. Join Margaritaville Lake Resort Lake Conroe on Thursday, November 9, 2023 at 6:30 p.m. for this unique dining experience! Cost: $135.00 per person (plus tax and service charge), Seating Limited, Reservations Required. Call 877-286-9590 or make a reservation online here.
November 10, 11 & 12 – Experience ELLE Pop-Ups and Events – Join Experience ELLE and Tiffany Lassiegne for a live worship, enJOY bible study, and women's retreat this November! Learn More
Friday, November 10 6:30pm – Experience ELLE Pop-Up Live Worship at HeBrews Coffeehouse in The Woodlands
Sunday, November 12 10am- Give Me Jesus Retreat Guest Speaker at the Houston CityPlace Marriott
November 11, 2023 – 3R Recycling Drive-Thru – UPDATE: POSTPONED
UPDATE from The Woodlands Township 11/9: "We regret to inform you that the 3R Recycling Drive Thru Event, which was originally scheduled for Saturday, November 11, 2023, has been postponed due to unfavorable weather conditions. We sincerely apologize for any inconvenience this may cause."
"We will keep you updated on the new date of the event, so please stay tuned. In the meantime, you can visit our Recycle More Guide (http://www.thewoodlandstownship-tx.gov/recyclemore) to explore alternative options for recycling your items before the event takes place." Learn More
November 11, 2023 – Old Town Spring Christmas Tree Lighting – Join Old Town Spring at the annual Christmas tree lighting ceremony to ring in the the 2023 Home for the Holidays season. Enjoy some cookies, punch and music as you wait for Santa to arrive at dusk to light the Christmas tree. Old Town Spring merchants have donated a variety of gifts that will be raffled off during the evening and Santa will be available for pictures after the countdown to the tree lighting. The tree lighting is from 5:00-7:00pm. at the Spring Historical Museum, 403 Main St, Spring, TX 77373. Learn More
November 15, 2023 – Exchange Pitfalls Online Course – Presented by Old Republic Title, the course will provide an overview to the rules, regulations, benefits, and potential hazards of 1031 Tax Deferred Exchanges. This course will also highlight any potential pitfalls that may be encountered in a 1031 Exchange and how to navigate them for a successful 1031 Exchange. The class is from 10-11am. When registering for the course, please select: The Woodlands ORT and contact: Melissa Kaiser. Register Today
November 16, 2023 – "The Artistic Legacy of Michael Frary: A Texas Modernist" Art Show Opening Reception – Join us on Thursday, November 16, 2023 from 5 to 8pm for the Opening Reception of "The Artistic Legacy of Michael Frary: A Texas Modernist" Art Show, A Retrospective of Michael Frary (1918-2005) with members of The Woodlands Art League at The Woodlands Art Gallery & Studios, located at 208 Nursery Rd. The Woodlands, TX 77380. The art show will be on display through January 12, 2024. Learn more at woodlandsartandstudios.com.
November 17, 2023 - January 15, 2024 – Ice Rink at The Woodlands Town Center Open – The Ice Rink at The Woodlands Town Center, located near the north gate entry of The Cynthia Woods Mitchell Pavilion and the intersection of Lake Robbins Drive and Six Pines Drive, features ice skating in a main room with lighting, a state-of-the-art sound system, tables for parties and concessions. The facility is open daily, times vary by date. Learn More
November 18, 2023 – Lighting of the Doves Festival – The Lighting of the Doves Festival, held at Town Green Park, is a long-standing tradition in The Woodlands that signifies the start of the holiday season in the community. Symbolizing peace during the holidays, the ceremonial illumination of the giant doves has attracted thousands of visitors each year. The Festival includes traditional and international performances, showcasing the cultural diversity of The Woodlands and holiday traditions celebrated around the world. Featuring snow play areas, vendor booths, children's activities and strolling entertainment, Lighting of the Doves culminates with a special appearance by Santa Claus arriving by sleigh down The Woodlands Waterway and a dazzling fireworks display. Learn More
November 26, 2023 – Holiday Tree Lighting at City Place – Open to the public and free of charge, the event serves as a countdown to the illumination of the shimmering – and floating – 35-foot Christmas landmark rising from City Place Park's main pond. Santa and Mrs. Claus will attend the festivities, which include a holiday market with over 30 vendors, complimentary kid stations and seasonal sounds from a live choir. Learn More
November 28, 2023 – City of Conroe Tree Lighting Ceremony – This special event, held at Heritage Place, marks the official start of the Christmas Season for the City of Conroe. Bring the whole family out and enjoy the sights and sounds of Christmas. Christmas on Main St., in Downtown Conroe, begins immediately following this event. Tree lighting begins at 6:30pm. Learn More
PET OF THE MONTH
Hello Woodlands, in partnership with Operation Pets Alive, highlights a "Pet of the Month" that features a local dog or cat available for foster and/or adoption in Montgomery County, Texas. Operation Pets Alive is a non-profit, all-volunteer organization striving to elevate Montgomery County to a No-Kill community through innovative programs that raise community awareness, reduce the number of dogs and cats that enter our shelters, and increase the number of dogs and cats that leave our shelters alive. Meet the pets here.
GIVE BACK
Hello Woodlands' ongoing series "Nonprofit of the Month," featuring Randy Lovelace of Paragon Independent Insurance Agencies, spotlights several of these nonprofits. Learn more about the nonprofits' missions and meet the people behind them here.
Meet our Nonprofit of the Month, LookUp, and read our interview here.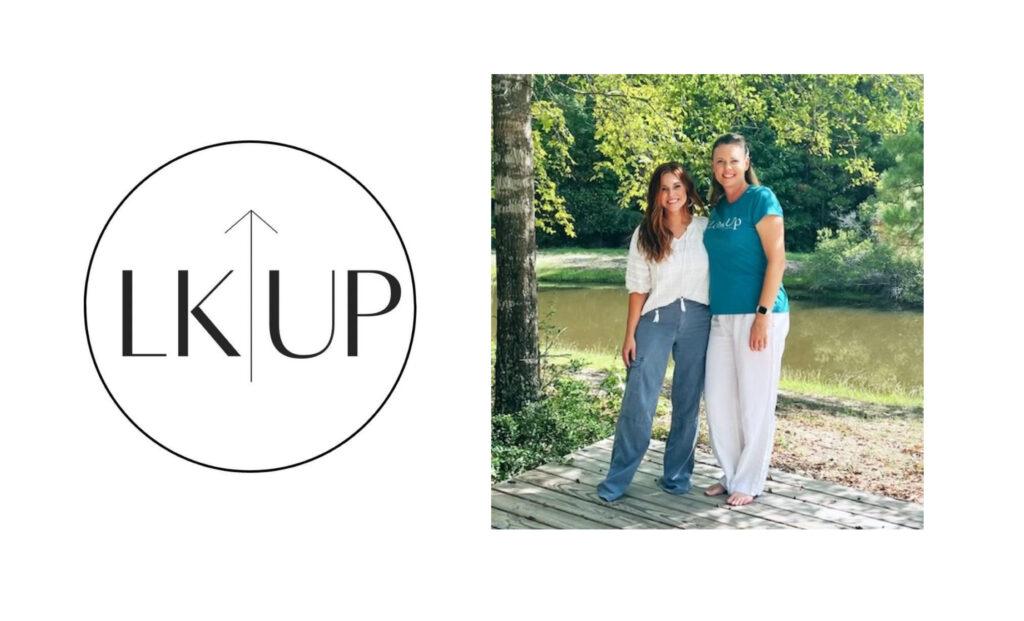 SUPPORT LOCAL
The Hello Woodlands Small Business of the Month is brought to you by Miguel Lopez of Conganas LLC and highlights a local small business that serves the Montgomery County community. Read our interviews with local Small Businesses here.
PLAN YOUR WEEKEND
Check out Hello Woodlands' NEW Weekend Guides, keeping you up-to-date on local things to do each weekend. View the latest guide here.
Visit our online calendar, subscribe to our Email Newsletter, follow us on social media at @HelloWoodlands, and check back for a list of 31 Things To Do in December 2023!
Contact us at info@hellowoodlands.com to tell us about events, activities, and more ways we can share about helping our community, supporting local, and things to do in The Woodlands and Montgomery County area.
Thank you for your support!