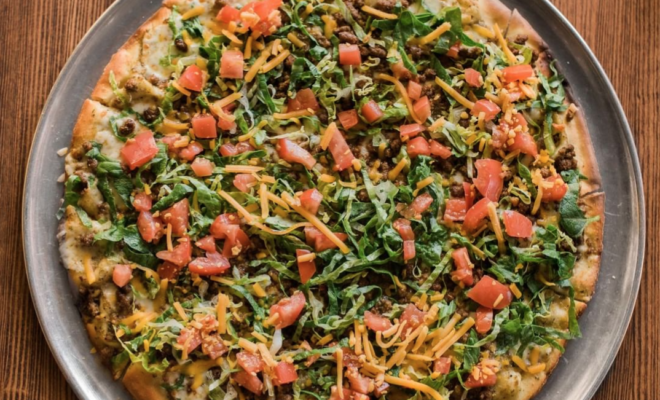 Food & Drink
Celebrate National Pizza Day with 6 Pizzas in The Woodlands
By |
February 9 is National Pizza Day and what better way to celebrate than by getting a slice (or 2) of pie! Head out to one of these local pizzerias and try a new slice of something different!
Bellagreen – Dale's Pizza – This meat pizza skips the standard pepperoni, but not flavor! The organic crust is topped with all-natural ham, bacon, crème fraîche, basil, thyme, roasted garlic, mozzarella cheese, then finished with sea salt & cracked black pepper.
Russo's – Russo's New York Pizzeria serves a 28″ party pizza – just big enough to fit through the door! Located at 3335 College Park Dr, # 300, The Woodlands, Texas.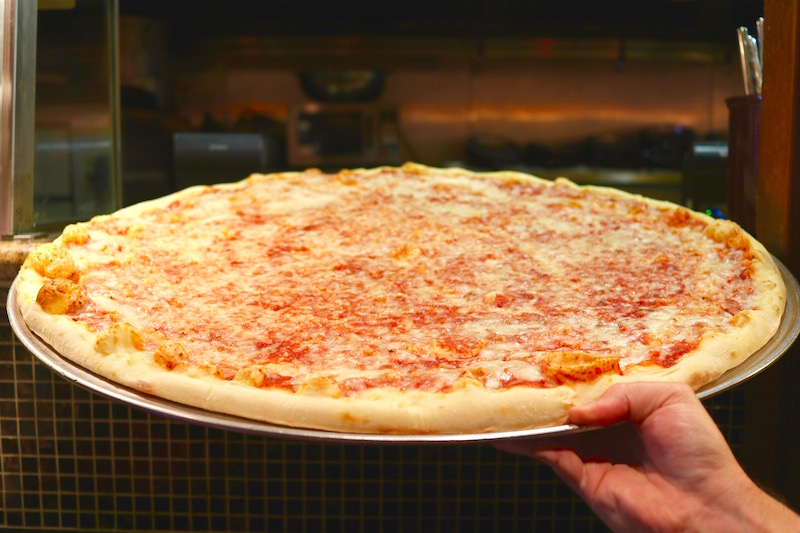 Grimaldi's – Chicken Alla Vodka – This new pizza creation at Grimaldi's is sure to be a favorite. The coal brick-oven crust is topped with chicken, onions, mozzarella, fresh basil, and house-blended tomato cream sauce. Located at 20 Waterway Ave Ste. 100, The Woodlands, Texas.
Sorriso Modern Italian Kitchen – Pesto Pizza – For an upscale pizza created by a chef raised in Italy, head to the new Sorriso located in The Westin on the Waterway. The pesto pizza is hand crafted with Marzano tomato, basil pesto, roasted eggplant, goat cheese, and fingerling potatoes. Located at 2 Waterway Square Place,
The Woodlands, Texas.
Zazza Pizza Cafe – Shrimp Scampi Pizza – Try something different and get shrimp on a pizza! Zazza's Shrimp Shrimp Scampi Pizza has garlic butter, shrimp, mozzarella, parmesan, crushed pepper, and extra virgin olive oil.
For another local Italian restaurant serving pizza and more, read Nick Rama's interview with the owners of Vero Italian Kitchen and the story behind the eatery here. Happy National Pizza Day!