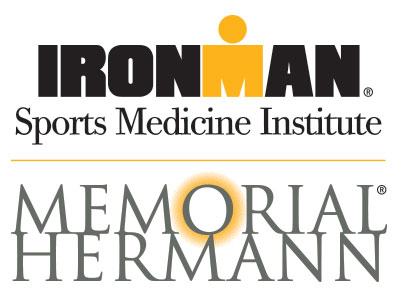 News
IRONMAN & Memorial Hermann Extend Co-Brand of Sports Medicine Institute
By |
TAMPA, FL – IRONMAN announced today a multi-year renewal with Memorial Hermann Health System to continue the co-branding of the Memorial Hermann IRONMAN Sports Medicine Institute. In addition, the renewal also extends title sponsor rights for the Memorial Hermann IRONMAN 70.3 Texas triathlon, Memorial Hermann IRONMAN Texas North American Championship triathlon where Memorial Hermann will be the Official Medical Provider.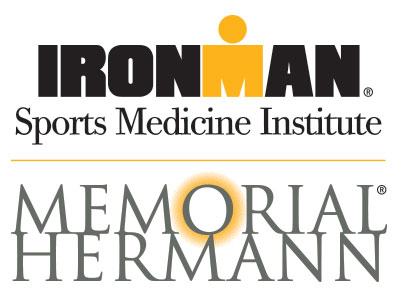 "We are very pleased to be able to continue our partnership with Memorial Hermann and the co-branding of the Memorial Hermann IRONMAN Sports Medicine Institute," said Stuart Selig, Executive Vice President of Global Partnerships for IRONMAN. "This is an important partnership that creates some unique synergies across the brands that not only reaches the local community but also the athletes that compete."
The Memorial Hermann IRONMAN Sports Medicine Institute is a comprehensive sports medicine clinic providing elite care for athletes of all ages and skill levels. The institute is based in Houston, Texas, serving the community with locations in the world-renowned Texas Medical Center, Memorial City Medical Center, Sugar Land, and The Woodlands. The Institute brings together highly trained experts in sports science, orthopedics, orthopedic surgery, sports physical therapy, human performance, strength and conditioning and sports nutrition to help athletes of all ages and abilities prevent injury, recover from injury, and improve performance to reach their personal athletic goals. The Institute offers comprehensive human performance testing services as well.
Since the inception of this partnership between Memorial Hermann and IRONMAN, the Sports Medicine Institute collaboration has enabled Memorial Hermann to expand its current offerings to include cross-sport research to improve athletic performance and recovery and reduce injuries, as well as conducting new research protocols that examine endurance athletes to determine how their preparation and training regimens can benefit athletes in all sports, including endurance sports, football, soccer and baseball.
Marking the eighth year of the partnership, the Memorial Hermann IRONMAN 70.3 Texas triathlon takes place on Sunday, April 7 in Galveston, Texas while the Memorial Hermann IRONMAN North American Championship is scheduled for Saturday, April 27, in The Woodlands, Texas.
For more information on Memorial Hermann and the Memorial Hermann IRONMAN Sports Medicine Institute, visit www.ironman.memorialhermann.org. For more information on the IRONMAN brand and global event series, visit www.ironman.com.
An integrated health system, Memorial Hermann is known for world-class clinical expertise, patient-centered care, leading edge technology, and innovation. The system, with its exceptional medical staff and more than 20,000 employees, serves southeast Texas and the greater Houston community. Memorial Hermann's 13 hospitals include three hospitals in the Texas Medical Center, including a level 1 trauma center, a hospital for children and a rehabilitation hospital, as well as three heart & vascular institute locations and eight suburban hospitals. The system also operates an air ambulance, cancer, imaging and surgery centers, sports medicine and rehabilitation centers, outpatient laboratories, a Wellness Center, a chemical dependency treatment center, a home health agency, a retirement community and a nursing home. To learn more, visit www.memorialhermann.org, or call 713.222.CARE.
As part of Wanda Sports Holdings, the IRONMAN Group operates a global portfolio of events that includes the IRONMAN Triathlon Series, the IRONMAN 70.3 Triathlon Series, 5150 Triathlon Series, the Rock 'n' Roll Marathon Series, Iron Girl, IRONKIDS, International Triathlon Union World Triathlon Series races, road cycling events including the UCI Velothon Series, mountain bike races including the Absa Cape Epic, premier marathons including the Standard Chartered Singapore Marathon, trail running like Ultra-Trail Australia, and other multisport races. IRONMAN's events, together with all other Wanda Sports Holdings events, provide more than a million participants annually the benefits of endurance sports through the company's vast offerings. The iconic IRONMAN Series of events is the largest participation sports platform in the world. Since the inception of the IRONMAN brand in 1978, athletes have proven that ANYTHING IS POSSIBLE by crossing finish lines at the world's most challenging endurance races. Beginning as a single race, IRONMAN has grown to become a global sensation with more than 230 events across 53 countries. For more information, visit www.ironman.com.