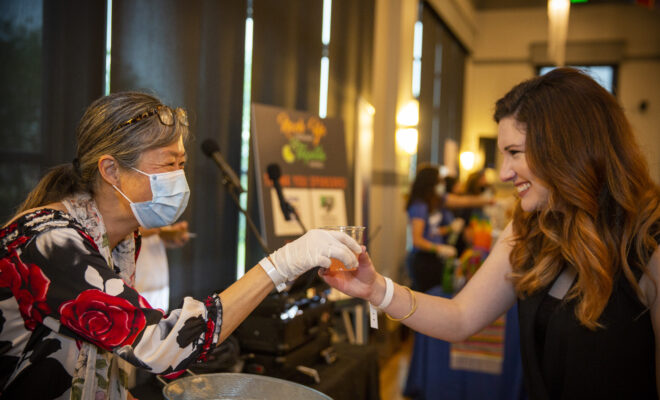 entertainment
It's Nach-Yo Ordinary Wine & Food Week
By |
THE WOODLANDS, TX – For wine and food lovers, the pandemic put a damper on the annual Wine & Food Week. Organizers got creative and, in 2020, slowly rolled out event-by-event offerings to limited audiences as safety and regulations would allow. As Texas opens up, Wine & Food Week events will roll out all across the calendar in 2021, bringing back beloved events much to the excitement of devotees.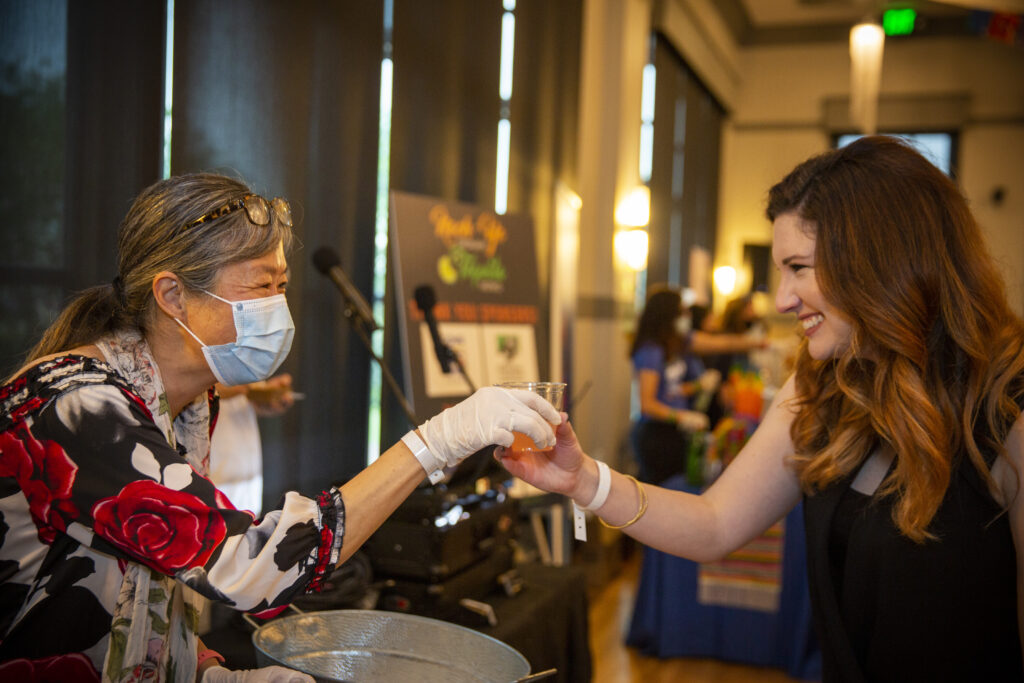 Wine & Food Week 2021 returns to The Woodlands for a line-up of multi-faceted events, reuniting scores of culinary talent and drawing avid foodies and wine enthusiasts from across the region. Rooted in a deep affection for all things wine and food, Wine & Food Week, under the direction of Food & Vine Time Productions, will once again raise a glass to master chefs, winemakers, educators and more, hailing from across the region.
Experience national and international wines at Ladies of the Vine Luncheon, casual events like Wine Walk at Market Street and Nach-Yo Ordinary Tequila Tasting, and the coveted event for the most serious of aficionados, The Platinum Wine Vault Ultra-Premium Collectors Tasting. More announcements to come.
The 2021 Year's Line-Up Offers:
Thirsty for something new? The Nach-Yo Ordinary Tequila Tasting is your all-inclusive ticket to the craft tequila kingdom, bringing in more than 40 tequilas, mezcals, lively music, great eats, gourmet nacho bar, educators for the Tequila Forum Seminar and Tasting, cigar patio and amazing door prizes. Thursday, June 3rd at The Woodlands Country Club Palmer Course with tickets at only $45 per person, its "nach" something you can do every day.
Ladies that lunch – that's you. Ladies of the Vine Tasting, Luncheon & Panel Discussion, held Friday, May 21st from 11:30 am – 3 p.m. at The Club at Carlton Woods, is an elegant affair featuring prominent women in the wine industry. Tickets are $115 per person. The event sells out every year, so don't wait!
Informal strolling and sipping are more your speed? Market Street in The Woodlands rolls out the red carpet for the Wine Walk at Market Street, Thursday, October 21st from 5:30 – 8:30 p.m. with savory bites, wine and craft beer and live music by Mango Punch under the Texas skies. It's the perfect way to kick off the weekend in cooler weather. Tickets start at $65.
You love exclusive tastings. The Wine Walk offers the Bayway Cadillac Wine Walk VIP Experience with the "big" keepsake glass; a who's who of special wine offerings and some great WOW elements for only $95.
You are a serious collector or serious about tasting some of the worlds must coveted and award-winning wines. Then save the date, Friday, August 21st. The Platinum Wine Vault Collector's Tasting at Bayway Cadillac of The Woodlands is where you'll find a curated selection of 60 amazing wines, premium food selections from top culinary talent and some of the most knowledgeable experts in the world of wine. You'd have to tour the world to get access to these selections. At only $125 per ticket, the Platinum Wine Vault Collector's Tasting is available to a very limited attendance.
Supporting Wine & Food Week helps several charitable organizations such as New Danville, The Woodlands Arts Council, and more over the years. Food & Vine Time Productions has raised nearly two million dollars through various channels for local charities since its inception in 2002.
To purchase tickets, sign up to volunteer and for more general information, please visit www.wineandfoodweek.com.
Wine & Food Week, produced by Food & Vine Time Productions, is the first multi-day, multi-faceted, comprehensive destination culinary and wine event in the Houston Metro and the first nationally to promote locally-sourced and sustainable products. Owners Clifton and Constance McDerby are dedicated to enhancing the quality of life and health of Houstonians by educating the novice to the aficionado on wines and fine dining encouraging locally-sourced and sustainable ingredients. Food & Vine Time Productions created another first with the state's first multi-day craft beer destination and educational event featuring over 300 craft beer selections. Brewmasters Craft Beer Festival celebrated a decade of craft beer experiences has been named #3 beer event in America by USA Today and #1 in Houston by Houstonia Magazine.
Food & Vine Time Productions also produces Wine Fair Cy-Fair, Zest in the West, Katy Sip N Stroll, BrewMasters Craft Beer Festival, Houston Chronicle Culinary Stars, Tomball's Freight Train Food Truck Fest and a myriad of private events for various clients. Since its inception in 2002, Food & Vine Time Productions has assisted in raising nearly two million dollars for local charities through live and silent auctions and cash donations. In 2022, Food & Vine Time Productions will celebrate 20 years of producing culinary, wine, craft beer and spirits events raising fund for deserving non-profits while wowing guests and providing quality audiences for sponsor/partners.