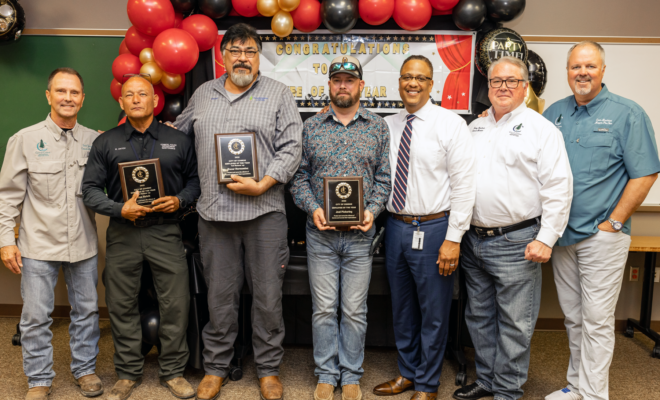 People
Joel Pickering Named City of Conroe's Employee of the Year
By |
CONROE, TX – Streets and Drainage Superintendent, Joel Pickering, has been named the 2022 City of Conroe Employee of the Year.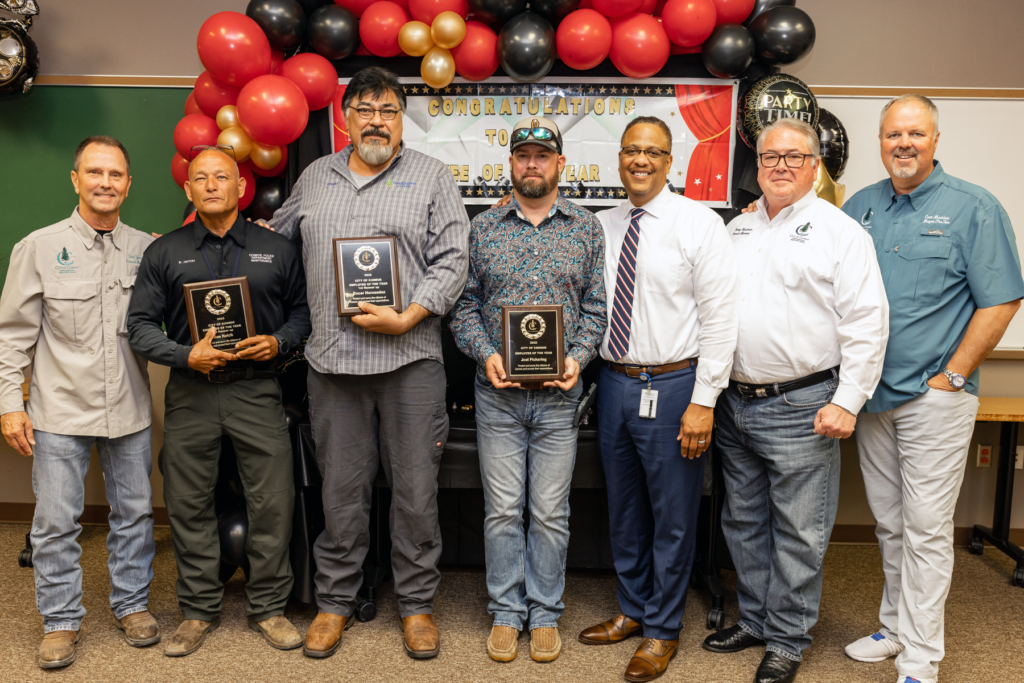 The City of Conroe's Employee of the Year program recognizes the work and actions of the City's employees that have consistently displayed exceptional service for an extended period.
Joel Pickering started his career in May of 2000 and has since worked his way through the ranks to become the Supervisor over the Streets, Signs, & Drainage Dept.
Joel's nomination for Employee of the Year is due to his dedication to the City as an employee, his commitment to the citizens of Conroe, and, more importantly, to his staff. His commitment, demeanor, personality, and work ethic are second to none, which makes him extremely deserving of this special award.
Oscar Hernandez, Maintenance Technician II in the Facilities Management division, and Ron Hatch, Maintenance Specialist with the Police Department, were also recognized for exemplary service. 1st runner up Oscar Hernandez began his career with the City of Conroe in 2015. Oscar has repeatedly stepped up to the plate to make operations flow seamlessly. His amount of skill and degree of experience is invaluable.
Ron Hatch, the 2nd runner-up, has been with the Police Department for eight years. He displays a daily positive attitude and excellent working relationships with all City departments. He is the definition of a team player and exhibits many great qualities that are evident in everyday work.
Congratulations to all of these extraordinary employees.