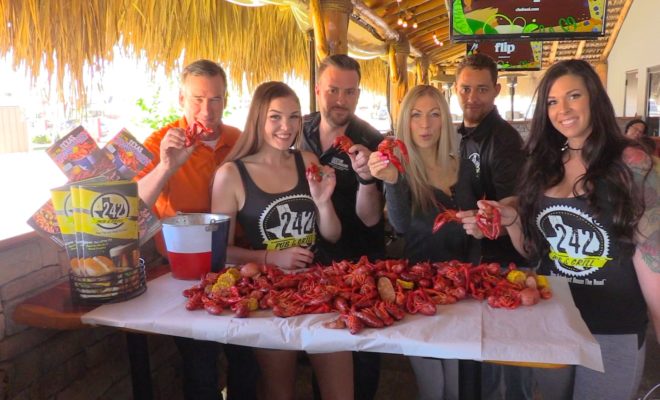 Food & Drink
Local Crawfish Spots in Montgomery County
By |
Crawfish season is in full swing! Hello Woodlands has partnered with Link Local to share the guide to Local Crawfish Spots located in Montgomery County.
Watch what happened when we visited 242 Pub & Grill to feature the new guide, enjoy crawfish and weekly specials available at all 4 locations!

242 Pub & Grill is currently offering a special for crawfish at $4.99 per pound every Wednesday during the season! At 242 Pub, you can eat, drink, watch the game, play pool, or just chat with the group at their 4 locations at 242 in Conroe, FM 2920 in Spring, FM 1097 in Willis, and FM 1488 in Magnolia. Learn more about 242 Pub & Grill, view locations and their delicious menu items at 242pub.com.
The Local Crawfish Guide is brought to you by Ark Generator and Electrical Services. Learn more about Ark Generator and Electrical Services at www.ARKgenerator.com and visit their Facebook Page.
View, download and print Link Local's Local Crawfish Spots guide at LinkMags.com.
The next time you are eating, shopping, or using a local business, snap a pic and post using #EatShopLiveLocal to show us your local! The #EatShopLiveLocal logo represents locally owned businesses and aims to raise awareness and support local businesses in our community.