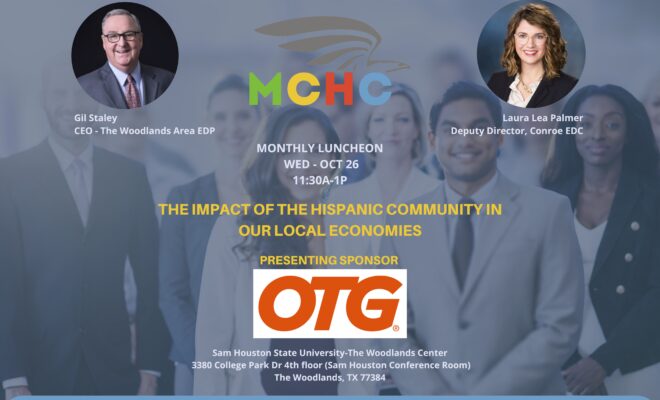 Business
Montgomery County Hispanic Chamber Welcomes The Woodlands Area EDP and the Conroe EDC to Discuss Economic Impact of Hispanic Community
By |
THE WOODLANDS, TX – The Montgomery County Hispanic Chamber (MCHC) welcomes the community to their luncheon, The Impact of the Hispanic Community in Our Local Economies, on Wednesday, October 26, 2022, from 11:30 am to 1:00 pm. The luncheon will take place in the Sam Houston Conference room on the 4th floor of Sam Houston State University-The Woodlands Center, located at 3380 College Park Dr, The Woodlands, TX. The presenting sponsor for the luncheon is OTG. Tickets to the luncheon can be purchased via Eventbrite.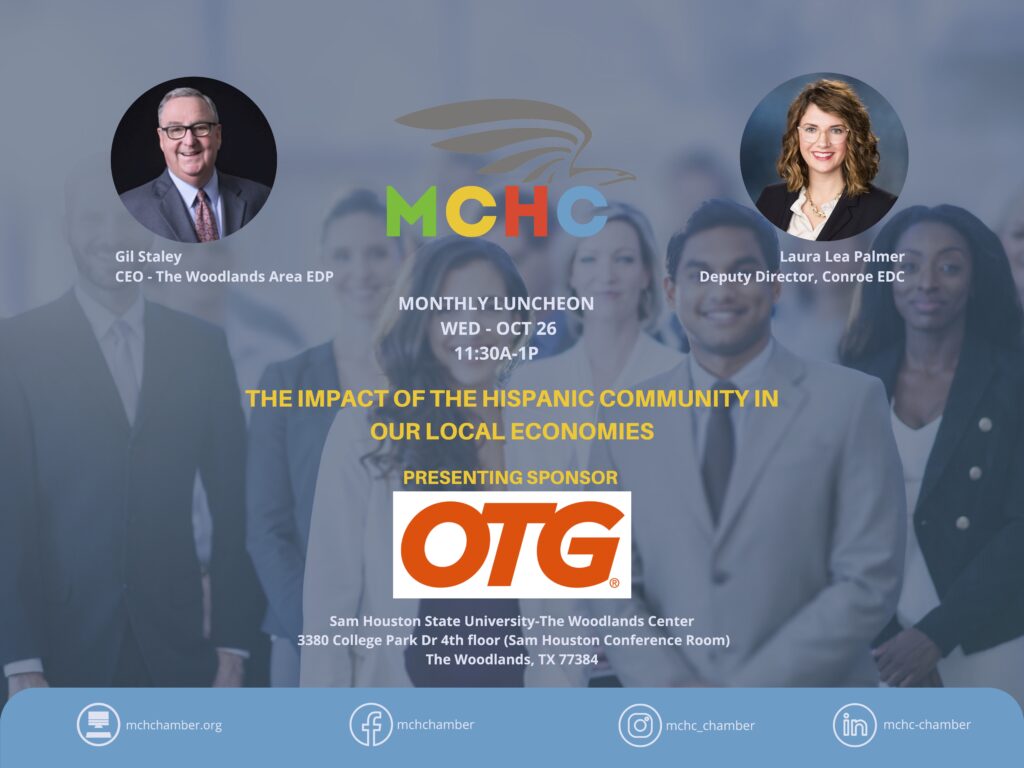 This marks the first luncheon since the Hispanic Chamber relaunched, and the board is excited to bring these topics and discussions to the community. Miguel Lopez, MCHC chair, shares "The impact of the Hispanic business community is more than a stamp of economic growth, when viewed through the larger lenses it is indeed an important component of both the U.S. and local economies."
The Chamber is excited to have Gil Staley and Laura Lea Palmer as presenters for this important topic. Staley serves as the CEO for the Woodlands Area Economic Development Partnership, and Palmer is the Deputy Director for the Conroe Economic Development Council. "We are excited to be working with Miguel and the Hispanic Chamber; we strongly feel the growth of our Hispanic business communities add to our thriving local economy," said Palmer.
Gil Staley added, "It's important that we measure the essential contributions Hispanic Americans make to our national economic growth and highlight how our local Hispanic workers and families are faring in today's economy."
The ongoing growth of the Hispanic community continues to rise. In a recent Texas Tribune piece, the article estimates Hispanic Texans to be the state's largest demographic. Estimates from the Census Bureau point to Hispanic residents making up 40.2% of the state's population, while non-Hispanic white residents accounted for 39.4% (2021).
To learn more about MCHC, email info@mchchamber.org. To register for the luncheon, visit www.eventbrite.com/e/431003582317.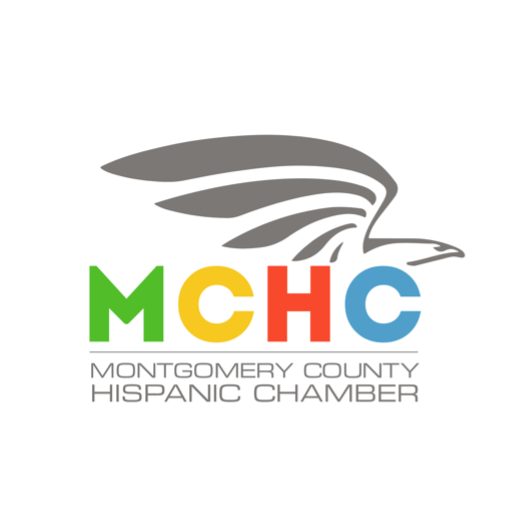 The Montgomery County Hispanic Chamber, established in 2003, is a 501c(6) non-profit organization governed by a volunteer board of directors. The purpose of the MCHC is to advance the growth, success, and prosperity of the Hispanic Community. For more information, visit www.mchchamber.org.
SOURCE: Texas Tribune, September 15, 2022, "Hispanic Texans may now be the state's largest demographic group, new census data shows"