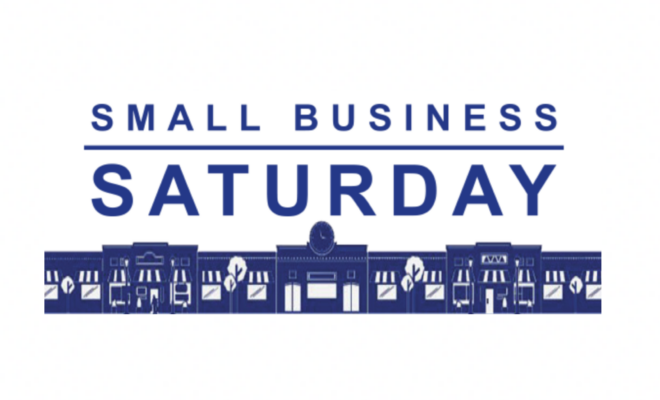 Lifestyle
Small Businesses to Support for Small Business Saturday 2021
By |
This Saturday, November 27, 2021, make sure to put small businesses on your Christmas list by shopping local for Small Business Saturday. Here are a few shops in The Woodlands area to consider as you get your holiday shopping done. There's something for everyone!
---
A|G LEATHER: A|G Leather, based in Tomball, is a leather goods and apparel brand founded by husband and wife team Alex and Hanya. You can find Travel bags, briefcases, attaché cases, backpacks, handbags and more in ther shop, online at www.agleather.us.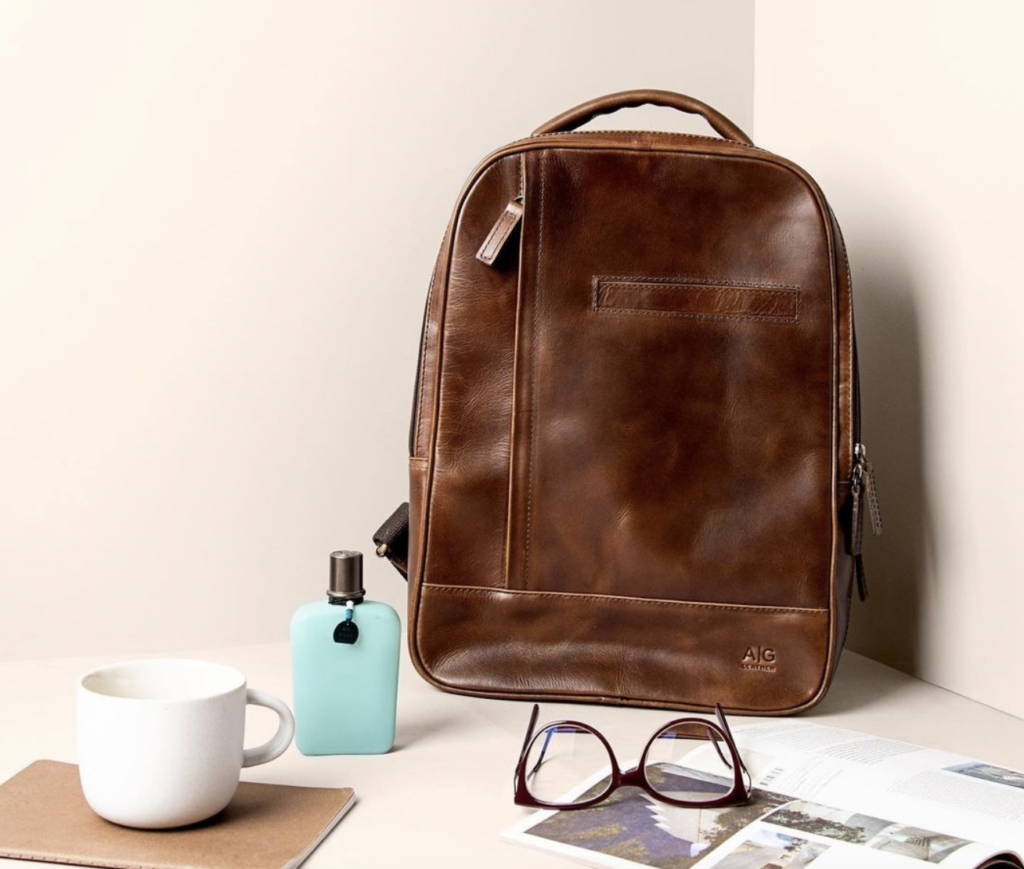 ---
A.S. IS DESIGNS: Based in Conroe, this husband and wife team create one-of-a-kind home decor, furniture, games, and more, turning reclaimed wood into new treasures. The shop also takes custom orders. Shop the website: www.asisdesigns.shop.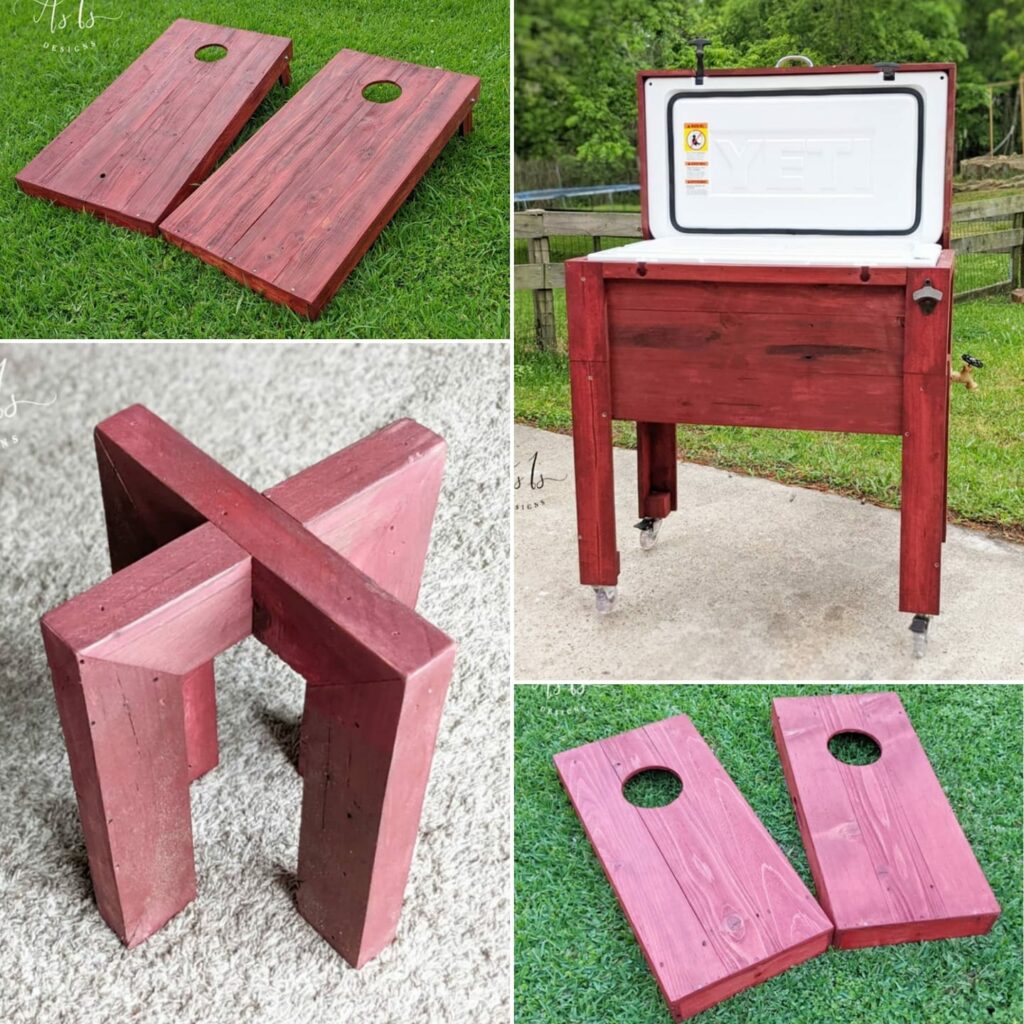 ---
ARTISAN CULTURE COFFEE: Grab a gift card or just take a break from shopping at this family-owned, wellness-focused independent coffee shop. In addition to serving gluten free and vegan snacks and sweets and a coffee subscription box, the shop has several green initiatives including roasting in-house with a zero-emissions electric coffee roaster to composting grounds, flowers, leftovers, and paper goods through ZeroWaste. Find the shop at 3002 Sawdust Rd in The Woodlands or shop online at www.localculture.info.
---
THE ARTWERKS: Local artist Melissa Polomsky sells hand painted colorful art, floral fabrics, vibrant decor, and handcrafted jewelry. She is best known for her use of bright and vivid colors to create dramatic floral prints. You can even gift art lessons for children and adults! Shop online at www.theartwerks.com.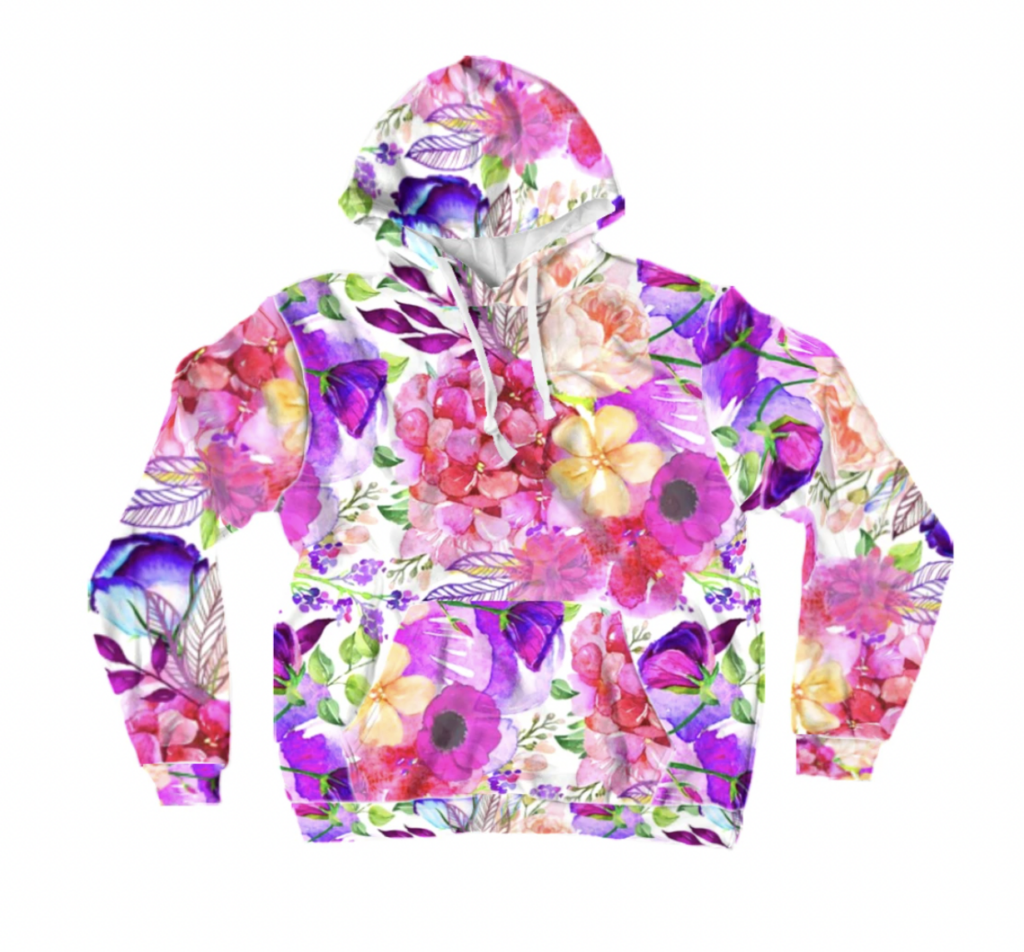 ---
---
BITS AND BOBS: Owner and designer Lorraine Richardson gives old things a new story and life by using vintage/antique bits to craft assemblage jewelry and pieces mixed with soldered glass techniques, and a little bit of leather and copper thrown in for good measure. Visit her website at www.bitsandbobs.us.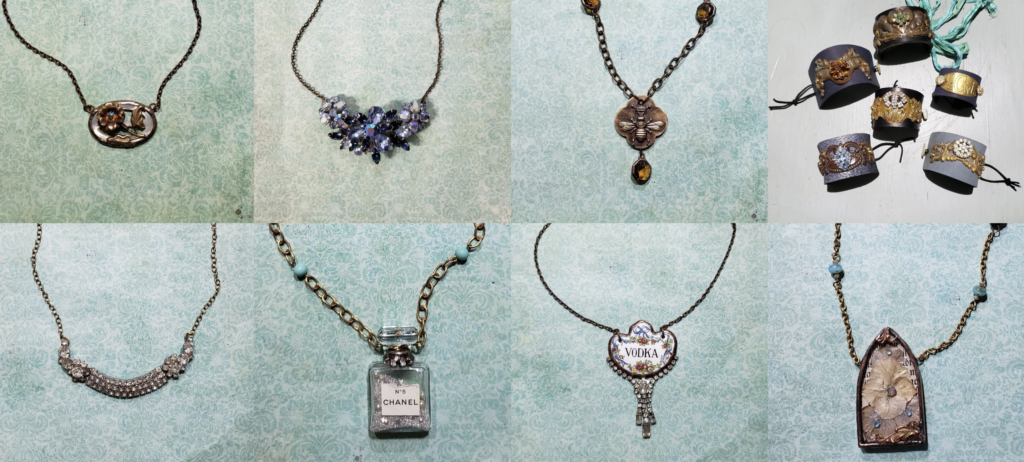 ---
BRANDING IRON CUSTOM GOODS: For the men in your life, this family-owned and operated store offers leather goods, screen printing, embroidery, and more. Visit 210 N Main St in Conroe to find the perfect gift, or visit www.branding-iron-custom-goods.com.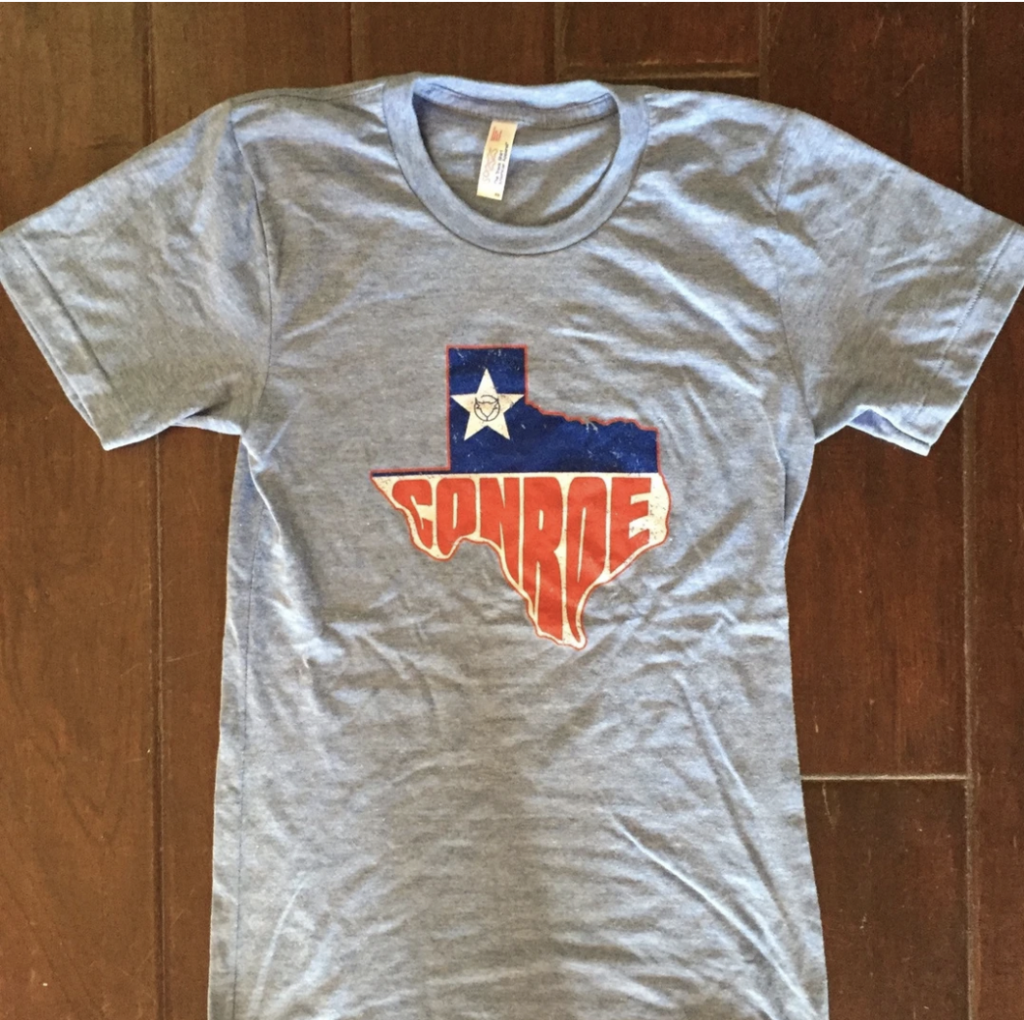 ---
BROOKWOOD HOLIDAY STORE: The Brookwood Holiday Store is a pop-up store open just for the holiday season, featuring a variety of beautiful handcrafted housewares, jewelry, food items, and holiday gifts made by Brookwood Community's adults with disabilities. Visit the store at 1950 Hughes Landing, Suite 200, adjacent to Whole Foods, and learn more at www.hellowoodlands.com/the-brookwood-holiday-store.
---
CONROE ART LEAGUE: Shop art of all styles and types of media from local artists this holiday season, or give the gift of an art lesson, including pottery, photography, drawing, painting, and more! The Conroe Art League Gallery is located at 127 Simonton St in Conroe, or visit www.conroeartleague.com.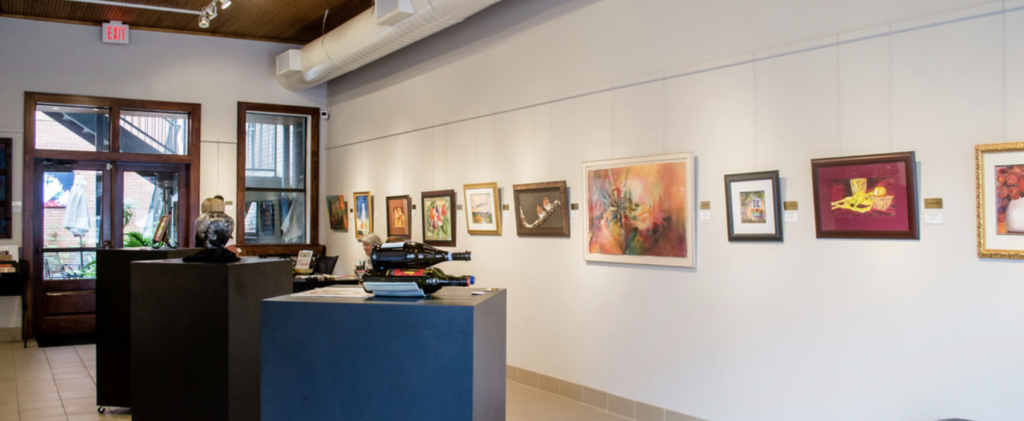 ---
---
CUPCAKES & BUBBLES: Hooray for cupcakes! The high quality cupcakes at Cupcakes & Bubbles are organic, contain no artificial flavors or dyes, and are made from scratch onsite daily. The store also offers cakes and cake pops, in addition to gluten free options. The cupcakes can be picked up, shipped, or delivered. Cupcakes & Bubbles is located in Creekside Park at 26400 Kuykendahl Ste. C160, or order online at www.cupcakesandbubbles.com.

---
FARMER'S MARKETS: Don't forget our local farmer's markets, where you can find many small businesses in one location. There are several in the area, including: The Woodlands Farmer's Market, The Farmer's Market on Tamina, Rayford Sunday Market, Isaac Conroe Farmer's Market, Montgomery Sip-n-Stroll Farmer's Market, Shenandoah Farmer's Market, and the Tomball Farmer's Market.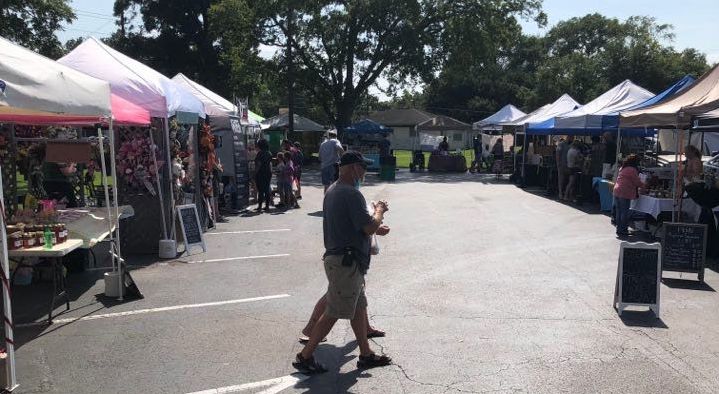 ---
FERN HOME & FASHION: Drawing on her degree in Fashion Merchandising and Design and inspiration from nature, local owner Cecille Wright uses natural beads, cording, and stones to create jewelry pieces that have character and style. Find her designs at Village Books in The Woodlands or shop her Etsy store at www.etsy.com/fernhomeandfashion.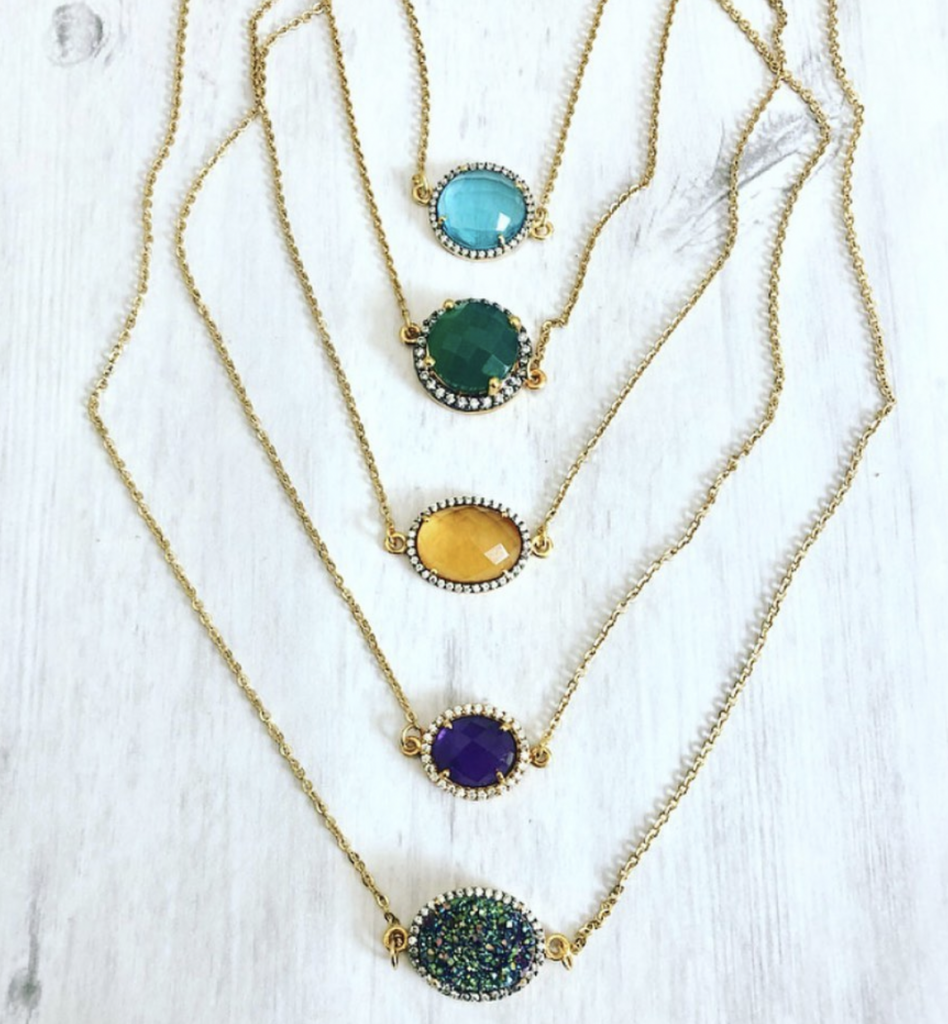 ---
JEN LOVES PAPER: Jen Loves Paper is a stationery boutique with paper goods, invitations, gifts and more. Local Woodlands mom Jennifer McDonald creates one of a kind keepsakes and party gear. Find her creations online at www.jenlovespaper.com.

---
JORDAN'S SWEET SHOPPE: Jordan's Sweet Shoppe is an old-fashioned candy store specializing in memories and nostalgic candies. They have hand-dipped ice cream cones, Hawaiian Shaved Ice, over 200 different bulk candies like Jelly Belly and M&M's, chocolate-covered sweets, truffles, and much more. For your party planning, they have a candy buffet program to fit any budget. Visit the store at 26400 Kuykendahl Rd, Ste A-130, in Creekside. Shop online at www.jordanssweetshoppe.com.

---
LEARNING EXPRESS TOYS: This locally-owned and operated family business offers a unique mix of amazing gifts, one-of-a-kind products and outstanding customer service. Learning Express Toys offers free gift wrapping, free personalization, and personalized service. Shop at 8000 Research Forest Dr in The Woodlands, or online at www.learningexpress.com/woodlands.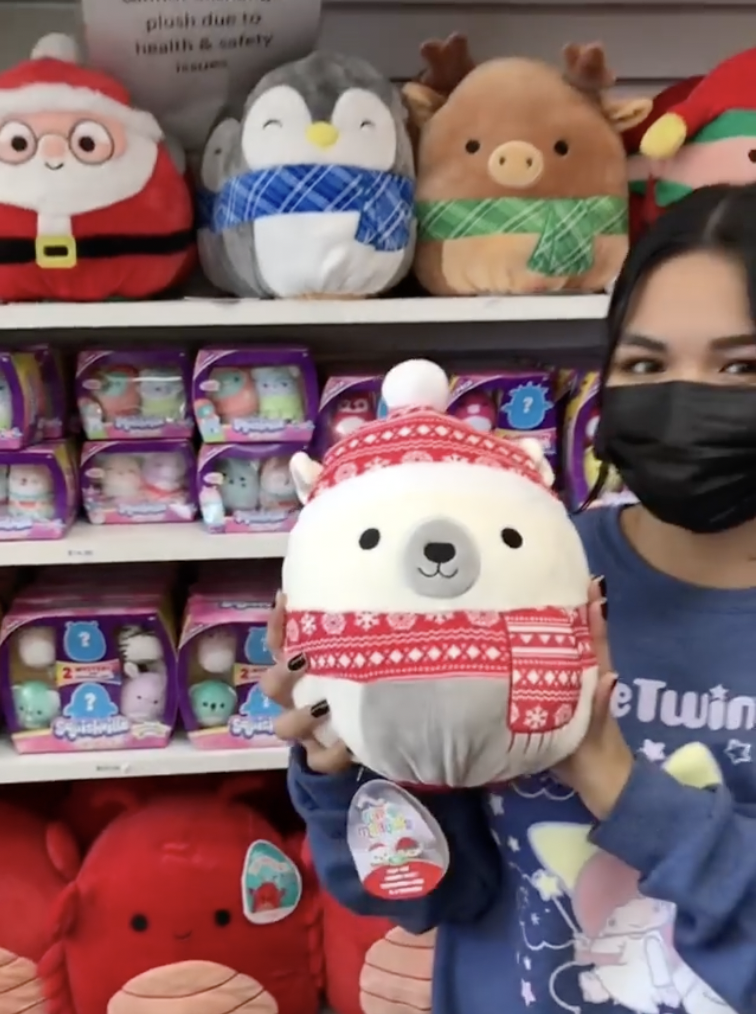 ---
MERCY HOUSE GLOBAL: For a colorful and charitable way to buy gifts or purchase items for yourself, Mercy House has a wide selection of handmade items perfect for anyone. Mercy House is locally owned and sources fair trade handmade goods from all over the world. Head to the red barn at 5814 FM 1488 in Magnolia, or the new Tomball location at 418 W Main St, or shop online at www.mercyhouseglobal.org.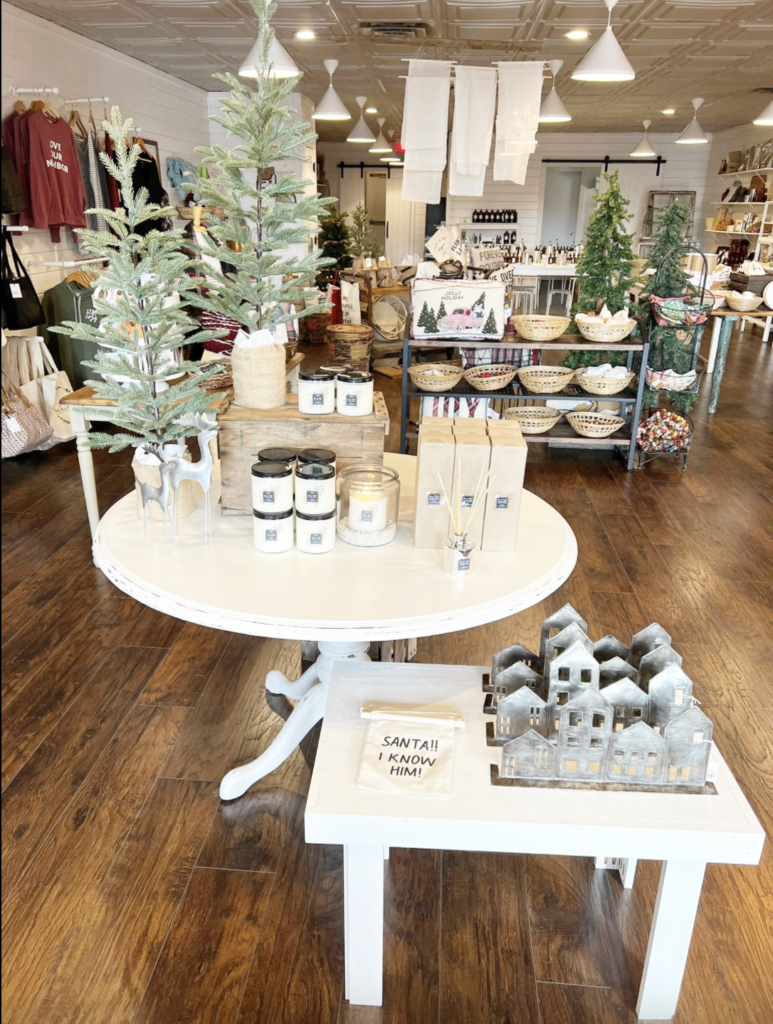 ---
PENS BY MIKE: Mike Hill is the master pen turner of Pens by Mike, based in The Woodlands, which was established in 2001. He uses the highest quality materials to create stunning writing instruments. Find pens made with semi precious stones, wood, cigar band pens, watch face pens, steampunk pens and more. Shop online at www.pens-by-mike.square.site.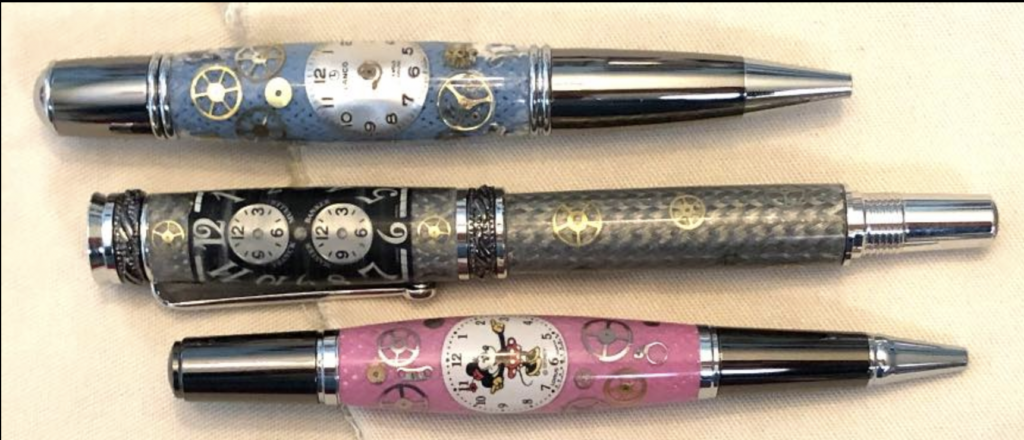 ---
PINEY ROSE FLORAL: ​Established in 2016, Piney Rose Floral is owned and operated by husband and wife team Cullen and Taylor Handfelt. In addition to offering wedding and event florals, Piney Rose delivers flowers locally for special occasions, offers a flower subscription club, and hosts floral arrangement classes. You can also find jewelry, cards, stationery, home decor, and more. Visit the store at 2417 Research Forest Dr Unit B in The Woodlands, or shop online and book classes at www.pineyrose.com.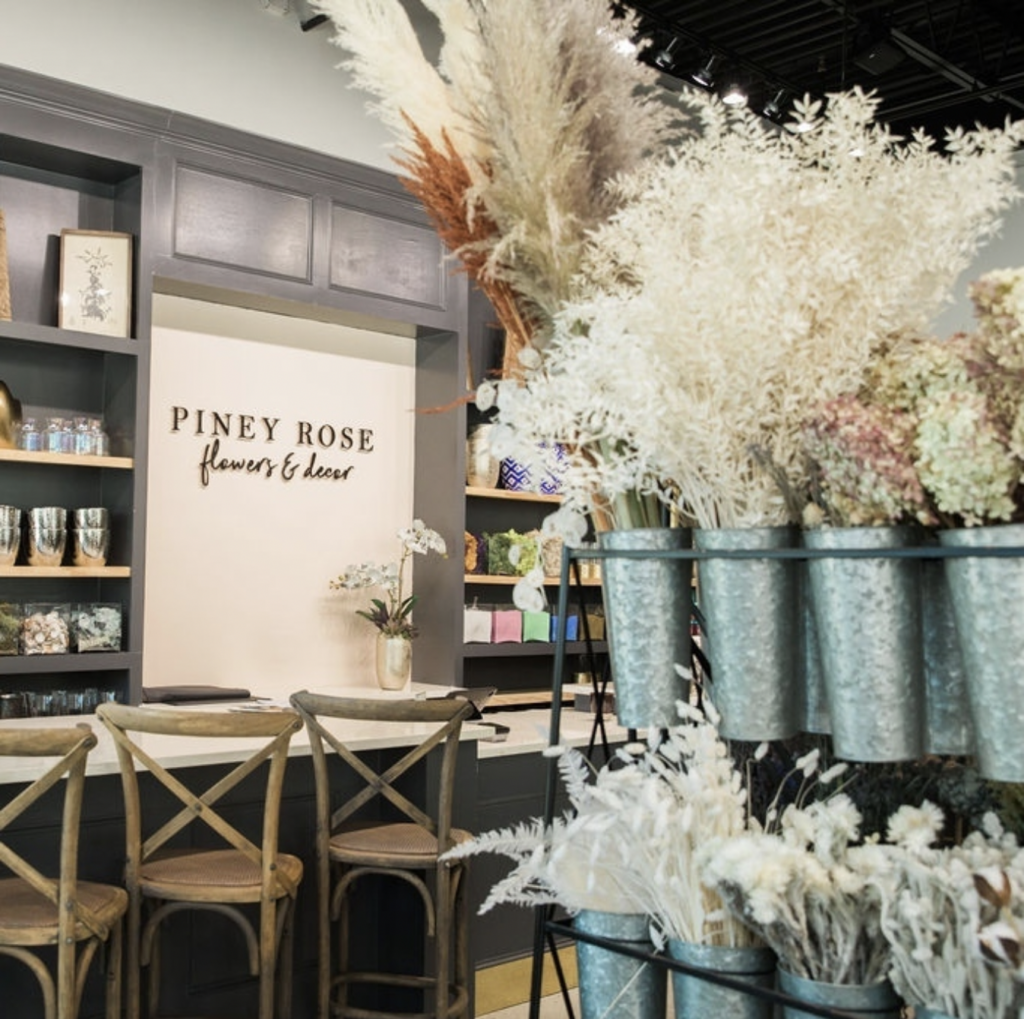 ---
RIGHT NEXT DOOR DESIGNS: In addition to selling home decor items, Right Next Door sells gifts, jewelry, and accessories. Meet the owner and woman behind the designs, Michelle Harper: www.hellowoodlands.com/right-next-door-designs-now-open. Visit her new location at 9940 Woodlands Parkway, Suite 300, or shop online at www.rightnextdoordesigns.com.
---
---
THE RUSTIC PEACH: Get the perfect personalized gift! The Rustic Peach specializes in custom wood signs of any size, using both reclaimed and solid wood pieces that provide that beautifully unique look. Book a DIY party, find an event, or place an order at www.therusticpeach.squarespace.com.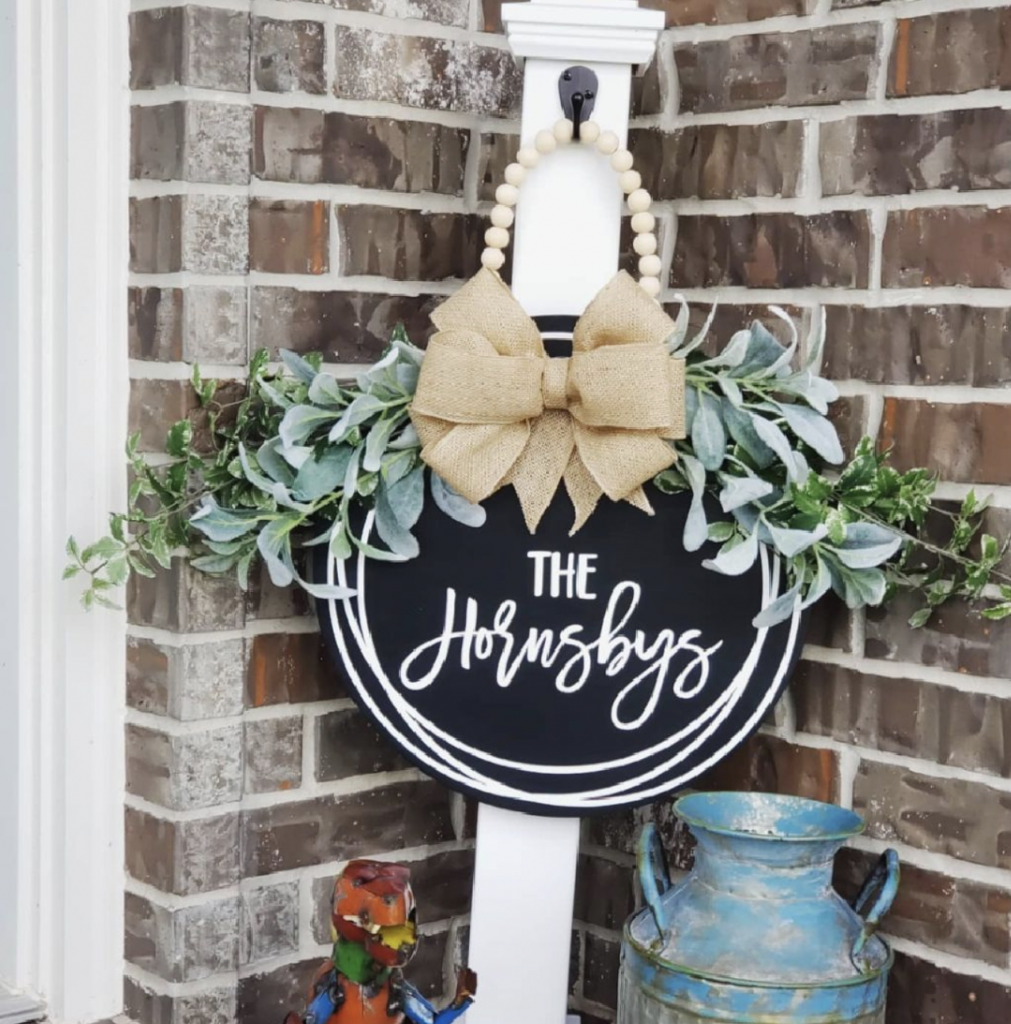 ---
SEW HAPPY: Sewing classes at Sew Happy is another experience-based idea for a gift, for yourself or someone else! Sew Happy is a family-owned home sewing studio in The Woodlands, offering beginner and intermediate sewing classes and for kids and adults. The studio also offers quilting classes, camps, private lessons, and birthday party events. Learn more at sewhappywoodlands.com.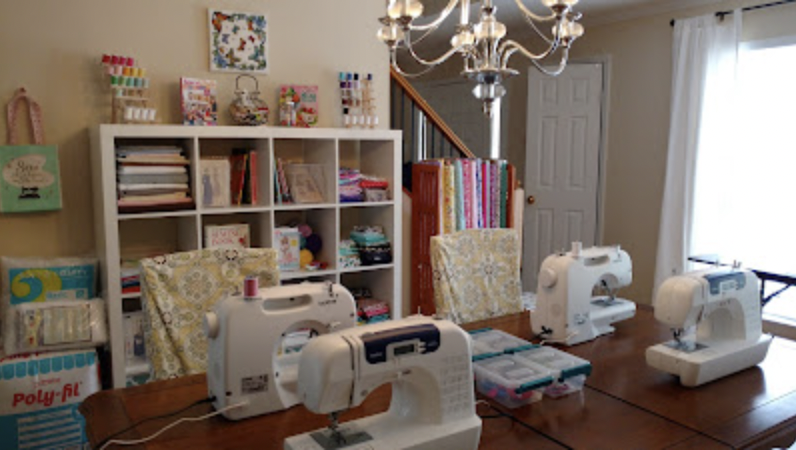 ---
SEYCHELLES MED & LASER SPA: Pick up some gift cards, or treat someone special to a relaxing facial. Seychelles offers a friendly atmosphere while providing the most advanced aesthetic and cosmetic procedures in a comfortable and relaxing setting. The spa is located at 25230 Borough Park Drive, in Spring. Learn about the products and services Seychelles offers at www.seychellesmedspa.com.
---
TEXAS AXE THROWING: Try something different and give an experience that won't soon be forgotten! Don't worry if you or your guest have never tried axe throwing – beginners are welcome and guided sessions are available. Book online at www.texasaxe.com and head to 23300 North Freeway, Spring.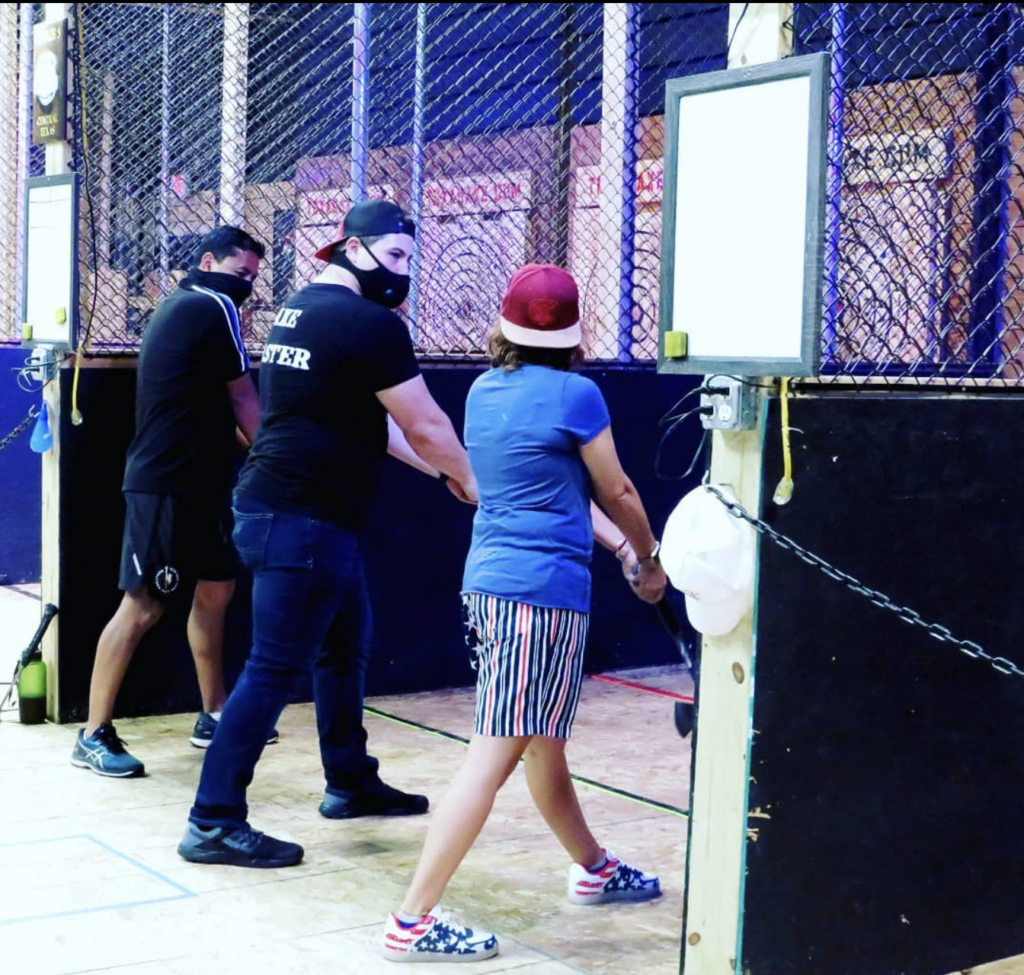 ---
THE TOFFEE CELLAR: Send a box of candy as a gift and it arrives beautifully packaged and complete with a bow and gift note. Indulge yourself or make someone else's day very special. There are so many unique flavors to choose from, in addition to classic toffee. Visit the shop at 32907 Tamina Road in Magnolia, or order online at www.toffeecellar.com.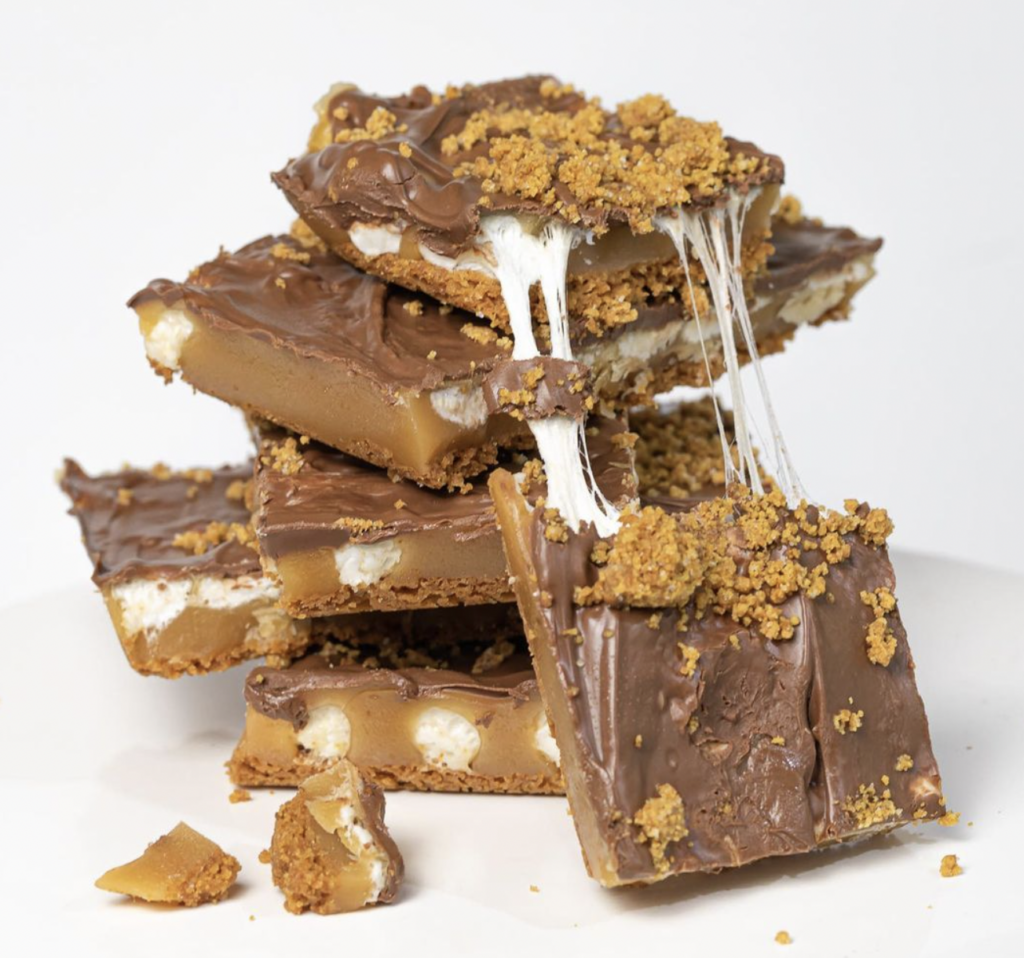 ---
TUMBLEWEEDS & NOTIONS: This store is known for its motto: gifts, decor, and whimsy! Tumbleweeds & Notions carries women's clothing and accessories by 31 Roots, another locally owned business. Find gifts for men, kids, teachers, and just about anyone in your life. Another fun attraction: Stella the shop dog comes to the shop on occasion to greet customers with puppy love. Find the store at 8021 Research Forest Dr., Ste. C-1 in The Woodlands, and online at www.tumbleweedsandnotions.com.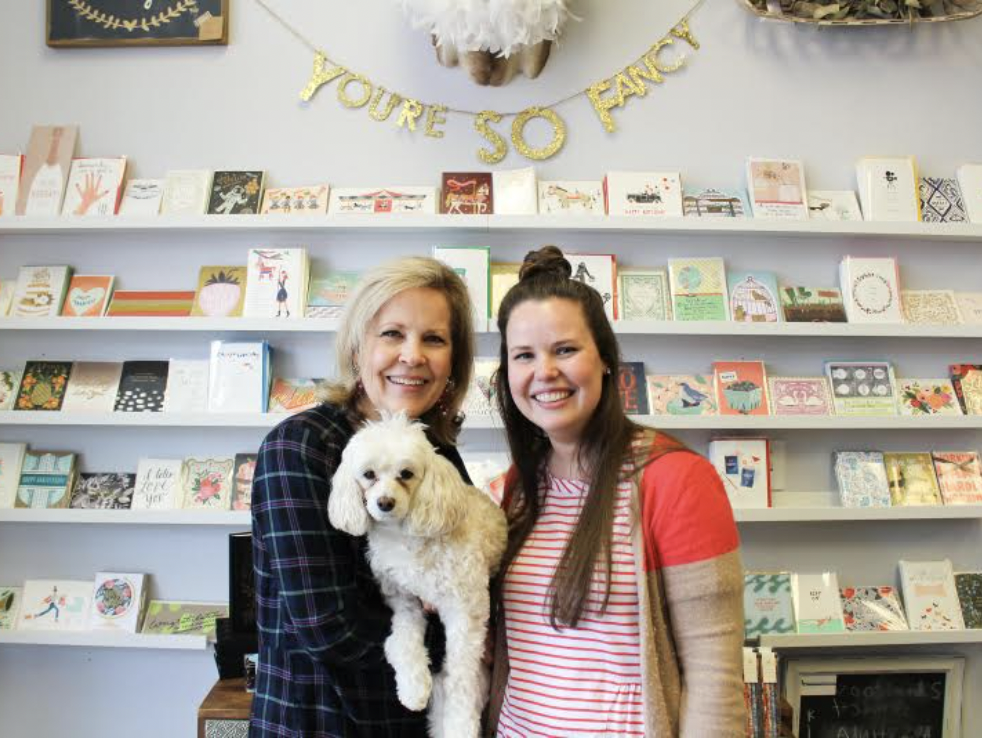 ---
THE TURQUOISE DOOR: In the heart of Tomball, right on Main Street, The Turquoise Door can't be missed. This colorful boutique is filled with clothing for women and children, jewelry, gifts, home décor, and seasonal items. Head to downtown Tomball to check out the shop, located at 314 Market Street, in Tomball, or shop online at www.turquoisedoorboutique.com.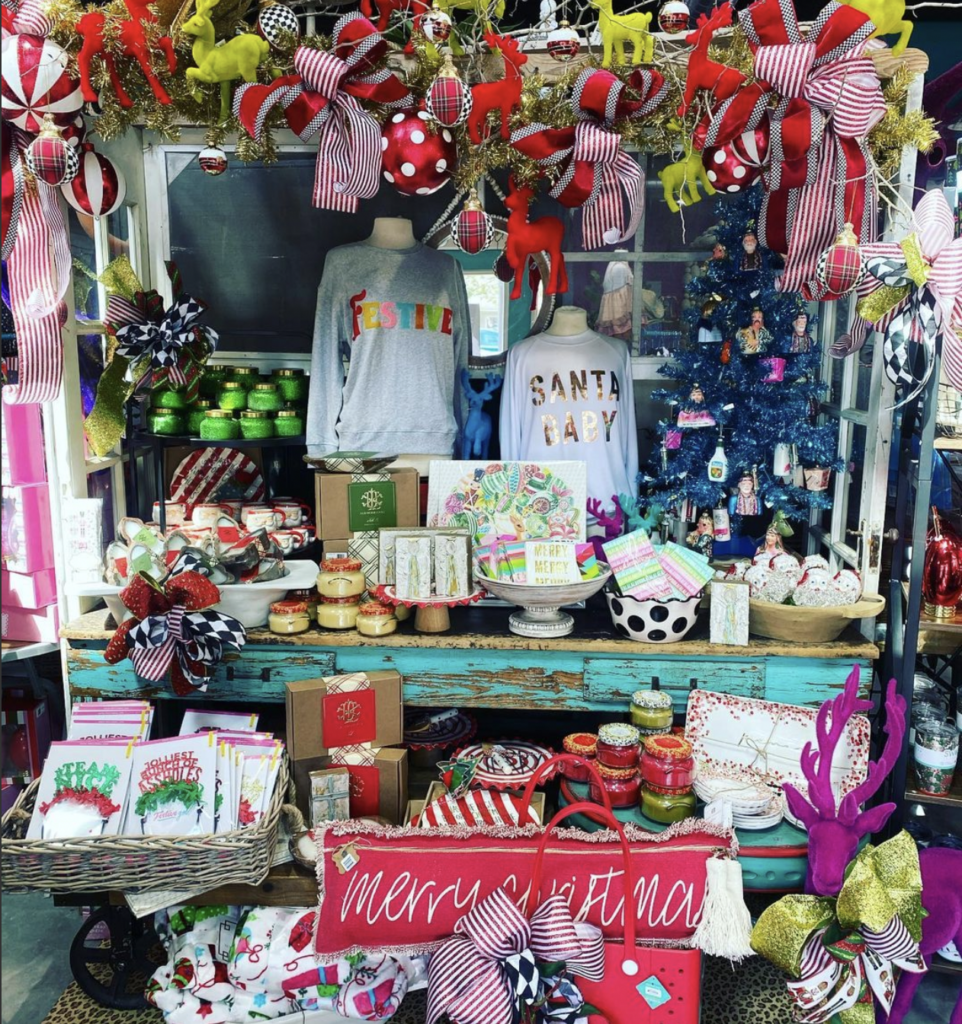 ---
---
TWO KNOTTY SISTERS: These two local sisters, Donna Hamm and Tammy Clark, create handcrafted products that are custom painted with alcohol inks and other mediums. They also create jewelry and take orders for commissioned art projects. Shop online at www.twoknottysisters.com, and learn about the sisters and how they create their art at www.hellowoodlands.com/the-two-knotty-sisters-donna-tammy.
---
VICTORY PIE COMPANY: Victory Pie Company takes a portion of all profits from its fresh handmade artisan pies and supports veterans as well as widows and orphans of veterans, so you can order your pie knowing you are doing good in your community. The local eatery serves made-from-scratch savory and sweet pies. Give the gift of a pie in a beautiful wooden box, give a gift certificate, or just stop in for a bite. In addition to pies, the cafe offers a full breakfast and lunch menu. Visit the cafe 32907 Tamina Rd. in Magnolia, or order online at www.victorypiecompany.com.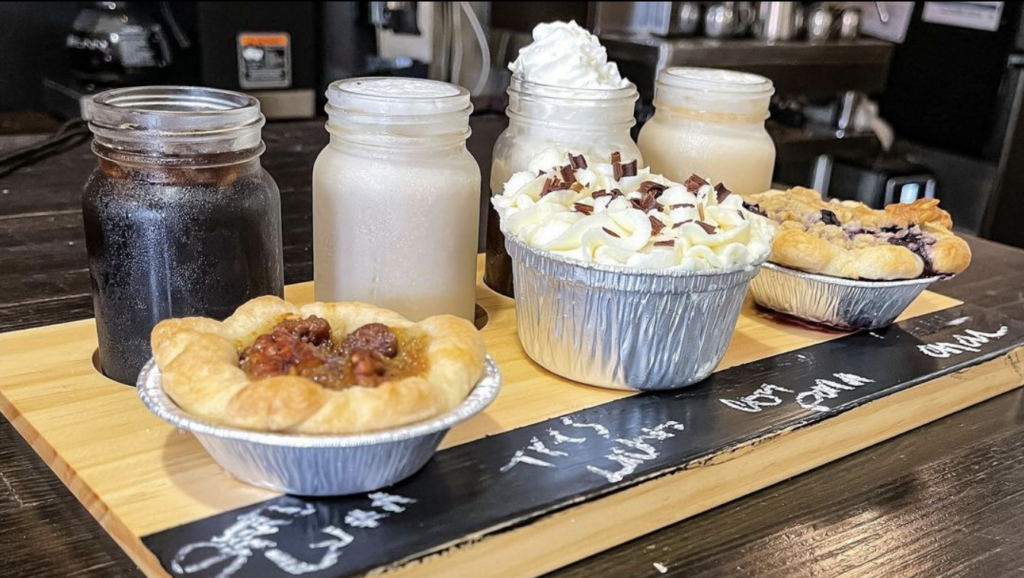 ---
VILLAGE BOOKS: Share the joy of reading! Purchase books, book-related accessories, attend a book reading, and more at Village Books. The store is now open at 9955 Woodlands Parkway, Suite F in The Woodlands. Purchase books for home delivery and even start a book wish list through the website at www.myvillagebooks.com. Learn more about owner Teresa Kenney and the shop at www.hellowoodlands.com/village-books-now-open-in-the-woodlands.
---
VOLUME MUSIC: Do you have a music lover on your list? Give the gift of music, merch, and more at the recently opened indie music store Volume Music. Find the store at 436 Sawdust Rd, or visit www.volumemusic.net. Learn more about Volume Music and meet the owners in our Small Business Spotlight: www.hellowoodlands.com/small-business-spotlight-volume-music.
---
---
WALKING TOTS: Walking Tots has more than just shoes! Find toys and children's accessories at this family-owned children's shoe store. Walking Tots offers almost 50 brands children's footwear for children of all ages in sizes ranging from Toddler 3 to Youth 6. The company has made giving back to local organizations a priority. Visit the store at 3091 College Park Drive Ste. 195, in The Woodlands, or online at www.walkingtots.com.

---
WILD OAK CO: Located in Huntsville, Wild Oak Co. husband and wife team that designs and handcrafts heirloom quality toys and decor that can be passed down through the generations! The items are finished without any paints, stains, or dyes – just an all natural beeswax and orange oil polish. Shop online at www.wildoak.co.

---
WOODLAND LANE CERAMICS: Ever wanted to get hands-on with art? Gift a pottery class to experience art together! Woodland Lane Ceramics in Magnolia offers pottery classes ranging from beginner to advanced. Find the studio at 33218 Sweetgum Lane, or schedule a class online at www.woodlandlaneceramics.com.