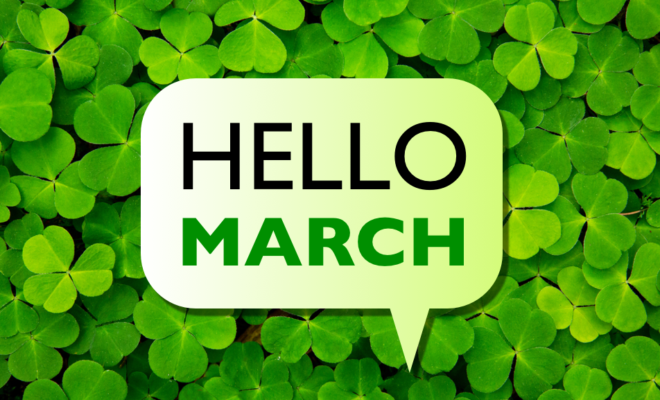 Calendar
31 Things to Do in March
By |
Hello March! Discover what's happening with Hello Woodlands' "31 Things To Do" monthly guide featuring events, activities, locations, and ways to get involved in your community.
Join us this March by trying new activities and attending events in and around The Woodlands, Texas. Be sure to follow us on social media at @HelloWoodlands and subscribe to our email newsletter to stay updated for upcoming events, ticket giveaways, live videos, photos, and so much more!


31 THINGS TO DO – MARCH 2019
FEATURED EVENTS
March 2 & 3 – Montgomery County Home & Garden Show – Got a home project idea? Meet over 200 improvement professionals who can make that idea or dream a reality with new products, fabulous presenters, and buy-it-now items! Free parking at the Convention Center. Learn More
March 9-16 – Rising Stars and Legends of Texas – The 3rd Annual Rising Stars and Legends of Texas will be presented in various venues throughout Downtown Conroe beginning Saturday, March 9th through Saturday March 16th offering opportunities for the public to experience the arts organizations represented by the Greater Conroe Arts Alliance (GCAA). Each one will present their own unique fine art, poetry, theatrical presentations, cinematography, music compositions, instrumental music, choral performances, and Texas history through live performances during the week all in Downtown Conroe venues. Learn More

March 21 – Boston Pops on Tour: The Music of John Williams – The acclaimed Boston Pops visits The Pavilion for a celebration of its former conductor – John Williams himself! Learn More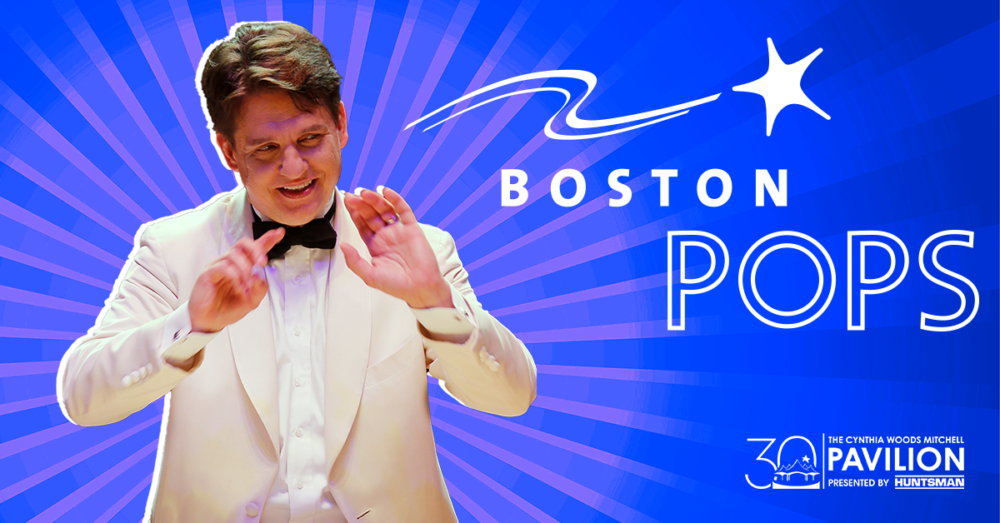 March 22 – Art N Fashion – Enjoy a New York themed fashion show along with a raffle, giveaways, and much more while supporting several of our local charities and community! Art N Fashion is the premier event at the Glade Arts Foundation that benefits five local non-profit organizations: Angel Reach, Glade Arts Foundation, Hope, Operation Pets Alive, and Yes to Youth. Come enjoy an hors d'oeuvres, martinis, and champagne. Party Chic Attire. Learn More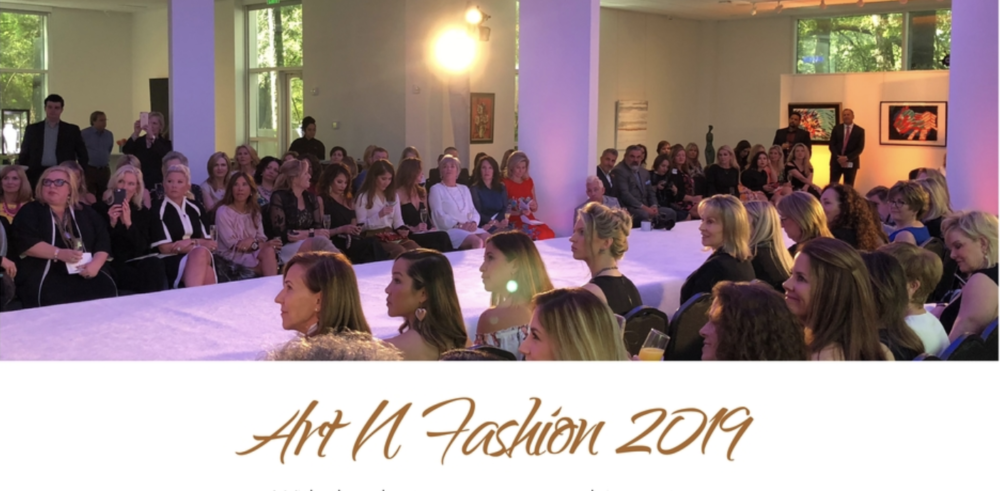 March 23 – Fit & Fun Fair – Get ready for health of a good time! Grab the family, join the fun and feel great doing it. It's the Grand Central Park Fit & Fun Fair. Come for fitness classes including Bootcamp, Zumba, and goat yoga, kids activities, health screenings, a food truck and vendors. Space is limited for the classes, so sign up today! Learn more
March 29-31 – Tomball German Festival – The World Famous German Festival is back and bigger than ever! Come see why people travel from across the world to experience the German Culture right here in sweet Tomball, Texas. This free family event includes free shuttle, parking and admission. Enjoy 4 Music Stages, 200+ Street Vendors, Ethnic & Festival Food, Beer, Wine/Petting Zoo, Street Performers, Souvenirs, Arts & Crafts, Antiques, Heritage Center and more! Learn More
Visit the Hello Woodlands Calendar for MORE events, event information, details, directions, and links!


Advertisement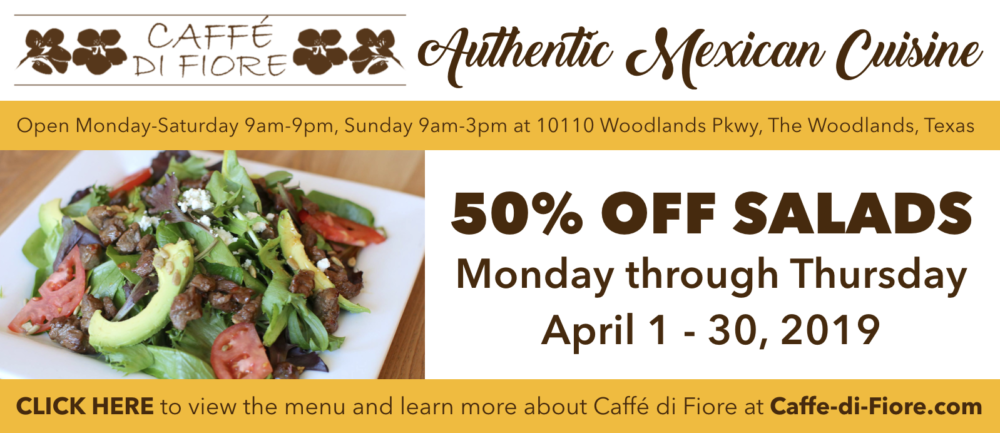 MARCH EVENTS
March 1 – United Way Women Who Rock Luncheon – United Way Women Who Rock salutes extraordinary women in our community and empowers young moms to continue their education through the United Way's Young Mother's Child Care Scholarship, which underwrites child care for deserving young women who are committed to pursuing secondary education. Learn More
March 2 – The Woodlands Marathon – The Woodlands Marathon is a Boston Qualifier, the fastest course in Texas on average and one of the top 25th fastest courses in the country. It qualifies close to 11% of its registered runners in the marathon for the Boston Marathon. The marathon, half marathon, 5k, relay and 2k Fun Run traverse the streets of Town Center and the community on a pretty flat course, finishing on the scenic The Woodlands Waterway. The marathon starts at the flagpoles at Town Green Park. Check Hello Woodlands for information on race day road closures. Learn More
March 2 – Waterway Nights at Waterway Square – Enjoy free, live music by local and regional performers in the picturesque setting of Waterway Square at Waterway Nights. Taking place in the spring and summer, Waterway Nights makes for an eventful night out in The Woodlands Town Center. Lawn chairs and coolers welcome. Glass prohibited. Learn More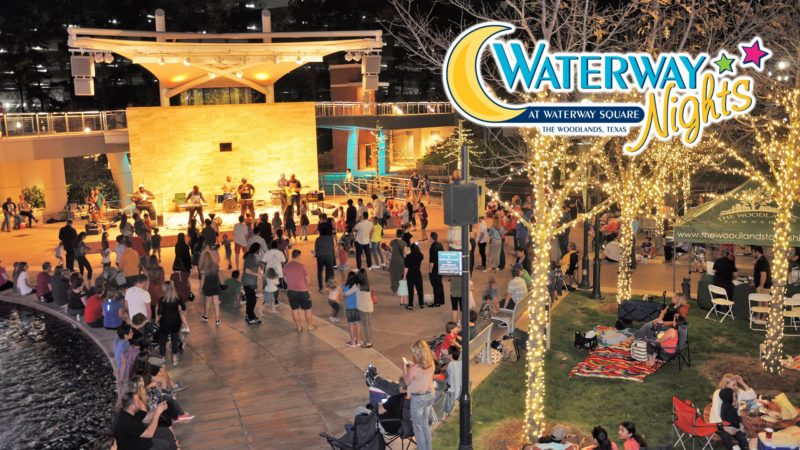 March 2 – Moondust & Meteors Gala -Members of the community are invited to enjoy an evening among the stars at The John Cooper School's biennial live gala. "Moondust and Meteors" will be held on Saturday, March 2 at The Woodlands Waterway Marriott Hotel and Convention Center. Co-chaired by Ally Seder and Karen Shea, the festive event will include cocktails, dinner, a big board and live auction and live musical entertainment. The Gala Online Auction opens at 8 a.m. on February 14 and runs through February 28 at 11 p.m. Get Tickets
March 3, 10, 17, 24, 31 – Concert in The Park – Concert in the Park is a popular family tradition of music and fun for all ages at Northshore Park. Learn More
March 5 – Express Lane to Color Art Class – Do you wish you knew more about creating amazing color harmonies? This four-week course at the Glade Arts Foundation explores several different approaches to using color successfully. Students will express themselves in collage, printmaking and acrylics. No experience necessary to explore and create works of art in color! Register
March 5 – Mardi Gras at The Woodlands Children's Museum – The celebration will take place 10:00 a.m. – 2:00 p.m., with parade times at 10:45 a.m., 11:30 a.m. and 12:15 p.m. Enjoy a piece of King Cake upon exiting, donated by Montgomery Bakehouse. Learn More
March 8-10 – Shrek The Musical – Based on the animated film, Shrek The Musical is a Tony Award-winning fairy tale adventure. The show brings all the beloved characters you know from the film to life on stage and proves there's more to the story than meets the ears. Purchase Tickets
March 9 – The Woodlands Family Fun Fest – The Woodlands Family Fun Fest is free and will feature carnival rides, games, face painting, petting zoo, exotic reptiles, family entertainment, food trucks, lots of shopping, and much more. Learn More
March 9 – 6th Annual Homeschool Family Expo – The Homeschool Family Expo will feature dozens of homeschool-related exhibitors, an engaging family social hour, and a Spring Break Jamboree with live entertainment and activities. Admission is free and open to the public. Learn More
March 9 – Arts in the Park – Enjoy an afternoon with family and friends at Rob Fleming Park! Bring lawn chairs, grab a bite to eat at the food trucks and enjoy live stage performances. This FREE event features local vendors selling original artwork, children's activities and live entertainment. Residents are encouraged to create their very own masterpiece and enter the Annual Youth Art Contest. Learn More
March 10 – St. Baldrick's at The Goose – Be a hero for kids with cancer! Shave your head, volunteer, or donate – give hope on March 10th at 3pm. St. Baldrick's at The Goose's Acre will celebrate their 13th anniversary in The Woodlands. Learn More
March 14 – Art & Heart – Join Canopy Cancer Survivorship Center every 2nd Thursday of the month for an art group where children ages 6-18 are allowed to process their feelings about cancer through art. This group is for any child who personally has been affected by the effects of this disease. Learn More
March 16 – Creekwood Fishing Derby – Bring your fishing poles and the the bait will be provided. T-shirts are give on a first-come, first-served basis. Prizes will be awarded for longest, heaviest, and smallest fish caught. The Creekwood Fishing Derby is sponsored by The Woodlands Professional Firefighters Association. No registration is required for this free, all ages event. Learn More
March 16 – Honky Tonk Chili Challenge – Enjoy an afternoon of live two-stepping honky tonk style music along with award winning chili from some of the state's top cooks. Scheduled to perform are Jeff Woolsey & the Dance Hall Kings, Palomino Moon, and The Country All-Stars. The Chili Appreciation Society International (CASI) cook-off and margarita "pour-off" will feature two divisions: CASI members and local businesses/organizations. Admission and parking are free. Learn More
March 16 – 3rd Annual Shamrock Shindig – Celebrate St. Patrick's Day at Town Green Park with green beer, bagpipers, Irish dancers, food trucks, artisan vendors, a kid's zone, and more! Learn More
March 20 – Professional Business Development: Build a Buzzworthy Business – So you want to build a buzzworthy business? Learn all about your digital and social media options from Hello Woodlands Founder and CEO, Jennifer Bruse in this engaging seminar for entrepreneurs or any business owners who want to take their online presence to the next level! Join us at the Conroe/Lake Conroe Chamber of Commerce on March 20 from 8 to 9:30 a.m. Seating is limited for this special event so reserve your spot now! Register
March 23 – Earth Day GreenUp – Earth Day 2019 marks the 9th annual community wide stewardship project for The Woodlands Township. Connect with neighbors and the outdoors by joining or leading a cleanup crew bagging trash from the streets, pathways and streams. Gather your friends and we provide the bags! Help keep The Woodlands green by volunteering for this annual clean-up event. Learn More
March 23 – Free Pediatric CPR & First Aid Class – Montgomery County Hospital District is offering free Pediatric CPR & First Aid classes in light of a new, stricter Texas law on licensed childcare facilities including homes. The new law requires childcare providers to take Pediatric CPR & First Aid classes if employed at a licensed daycare facility or a licensed in-home daycare. The class includes an American Heart Association Heartsaver CPR/AED certification. Learn More
March 23 – 2019 Master Series: Symphony Swings – The Woodlands Jazz Orchestra plays big band favorites, jazz standards and some surprise symphonic selections for you to listen, tap your toes or get up and dance. Get Tickets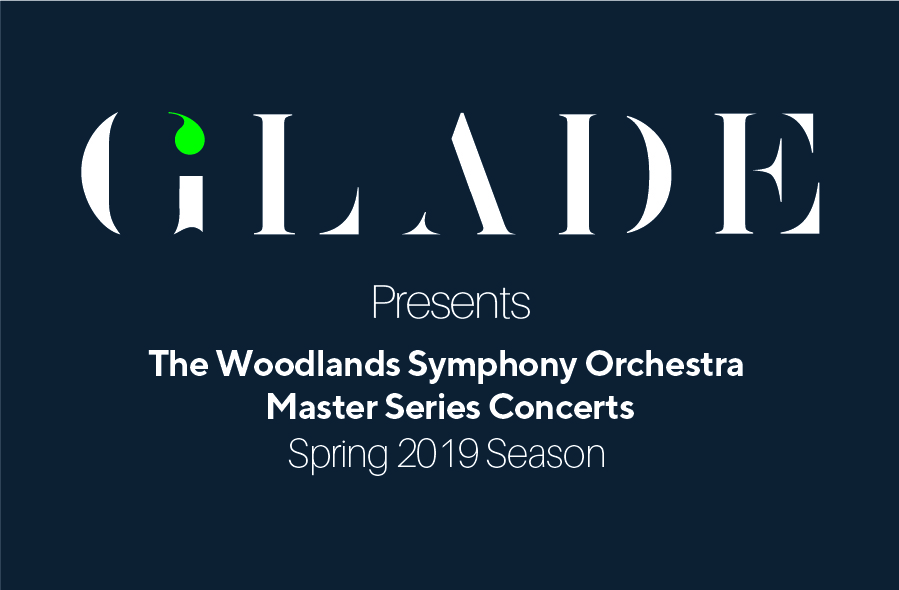 March 23 – The Amazing Kindness Race – The relay-style team race allows family members, friends, or colleagues to have a blast racing through fitness and service challenges put on by local providers and nonprofits. The event supports local nonprofit Stronger to Serve in its mission to inspire kids to develop into strong, compassionate leaders. A post-race free community event from 10:00 a.m. – noon at Marilyn Edgar Park will include family-friendly activities. Lean More
March 23 – The Woodlands CrawPHish Festival – The Woodlands CrawPHish Festival features thousands of pounds of Louisiana crawfish, boiled and seasoned to perfection, as well as kid-friendly chicken tenders and barbecue. It will be an afternoon filled with cold beer, delicious food, live music, and kids' activities, all to raise awareness of pulmonary hypertension. Learn More
March 24 – 20th Annual Wine Dinner & Auction – This exclusive dinner hosted by The Pavilion Partners funds scholarships for local students pursuing the fine arts in higher education. It will be an evening of fine wine, provided by Flora Springs Napa Valley Family Estate, delicious food, courtesy of Fleming's Prime Steakhouse & Wine Bar, live entertainment, and good company. Learn More
March 26 – Nest for Newbies: Breast Cancer Support Group – The Nest for Newbies, a breast cancer support group, is a safe haven for women who have been newly diagnosed with breast cancer. This is a five month program, held once a month with a different topic each time at 12pm at Cancer Cancer Survivorship Center located at 1120 Medical Plaza Dr, Suite 250, The Woodlands, Texas. We will cover different topics, learn from one another and give encouragement. Please RSVP to the Canopy front desk by calling 713-897-5939. Learn More
March 30 – Neighborhood Watch Emergency Preparedness Event – Learn about emergency preparedness and crime prevention, tour public safety vehicles, hear special presentations, and visit the booths of public safety agencies and local organizations at this free event from 10:00 a.m. to 1:00 p.m. at The Woodlands Township offices. Learn More
March 30 – Tribute to The Woodlands Music Fest – Come out to the 2nd Annual Tribute to The Woodlands Music Festival in the heart of The Woodlands to hear the best tribute bands around covering some of the best musicians ever! There will be food trucks, cold drinks, artisan vendors, a kid's zone, and more! Learn More


Plan ahead for April! Visit our online calendar, subscribe to our Email Newsletter, follow us on social media at @HelloWoodlands, and check back for a list of 31 things to do in April 2019! Contact us at info@hellowoodlands.com to tell us events, activities, locations, businesses, and non-profits we should feature and visit in April!