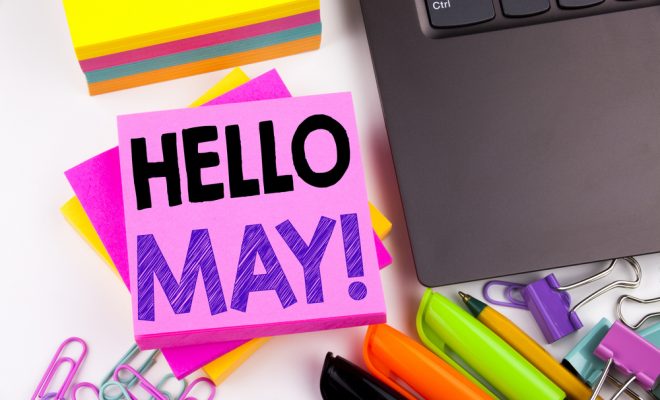 Calendar
31 Ways to Support Local, Give Back, Things to Do in May 2020
By |
Hello Woodlands has updated its "31 Things To Do" monthly guide for May in light of COVID-19 to focus on ways to contribute to our community while practicing social distancing, staying at home, and efforts to #slowthespread.
In the upcoming days and weeks to come, Hello Woodlands is committed to educating our community on the Coronavirus (COVID-19), sharing important updates on changes in Montgomery County, and sharing ways of how we can work together and serve our community.
If there is any opportunity for the Hello Woodlands team to help communicate news, important updates, and/or highlight a story or need, please let us know by emailing info@hellowoodlands.com. We are in this together.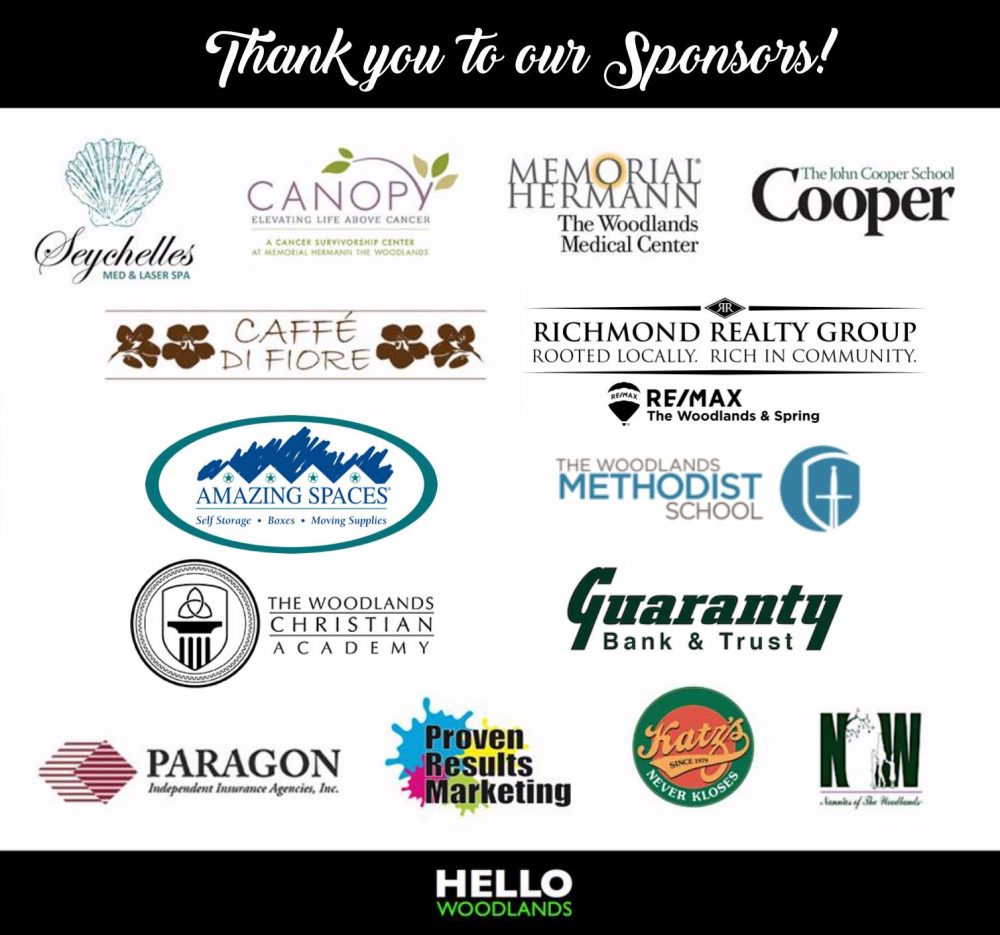 MAY 2020
EVENTS & UPDATES
May 1, 8, 15 – Recorded Storybook Theatre – Join The Woodlands Children's Museum for video recorded reading with Literacy Specialist Ms. Jan. She will share a special story, sing, and introduce some of her puppet friends. Watch on Facebook Fridays at 11:00 a.m., the museum's webpage https://bit.ly/MissJanReadings, or on its YouTube channel at bit.ly/RecordedReadings.
May 4, 7, 11, 14, 18, 21, 25, 28 – Help Our Heroes PPE Drive – The Woodlands Township has launched the Help Our Heroes campaign to collect crucial Personal Protection Equipment (PPE) supplies for local first responders and hospitals. This program takes place every Monday and Thursday from 10 a.m. to 2 p.m. at Central Fire Station, 9951 Grogan's Mill Road, The Woodlands, TX 77380. The Woodlands Fire Department has a tent at the front of the building for easy dropoff. Learn more here.
May 31 – Rising Stars & Legends of Texas – The Legend of Big Bend by Montopolis – Acclaimed indie classical group, Montopolis, led by composer Justin Sherburn and including members of the Austin Symphony, Okkervil River, The Polyphonic Spree and the Tosca String Quartet, turns west Texas tales into song in this concert inspired by Big Bend National Park. The performance weaves science, history, poetry and personal stories into music inspired by the land and the people that have walked upon it. Actor Robert A. Kraft narrates the journey accompanied by music and breathtaking video that captures the epic grandeur of the vast high desert wilderness at the Crighton Theatre. Learn more here. greaterconroeartsalliance.com
30th Annual Women of Distinction Luncheon [POSTPONED – Spring 2021].
Bike Month in The Woodlands [CANCELLED]. View update here.
Giving Goes Glam [RESCHEDULED – October 16]. givinggoesglam.org
The Woodlands Waterway Arts Festival [RESCHEDULED – October 17 & 18]. thewoodlandsartscouncil.org
The Cynthia Woods Mitchell Pavilion [POSTPONED/RESCHEDULED] View update here.
Habitat for Humanity Building Hope Gala – [POSTPONED]. Learn other ways to help here.
Love Foster's Hope Night of Hope – [RESCHEDULED – August 22].
YMCA Dancing with The Woodlands Stars [RESCHEDULED – August 27].
Own Your Thrive Conference [RESCHEDULED – September 26 & 27] Learn more
Montgomery County Food for Life Gala [POSTPONED].
The Woodlands Township events through May 10 [POSTPONED/RESCHEDULED] View Update here
Best of Texas Musician – Marcia Ball Concert [RESCHEDULED – August 29].
Schools will remain closed for the remainder of the school year. View the latest Governor order here.
The Woodlands Christian Academy Open House has been moved to an online virtual tour. View the virtual tour online here.
Visit the Hello Woodlands Calendar for updates on postponed dates, cancelled events, and be sure to stay tuned for more details.
SUPPORT SMALL BUSINESS
Doing one of these things will be greatly appreciated by the local business and show your support!
Purchase gift cards online and use later.
Order to go, takeout or delivery from local restaurants
Shop online! Support your favorite local retailer, artists, author, musician, etc. buy buying their digital or physical products.
Continue taking classes by video from your instructor (or buy digital course, FaceTime, Zoom Video Conference, etc.).
Make a donation, tip or contribution online to show your support.
Share on social media! Like a local business's Facebook and Instagram page, subscribe to their YouTube channel, comment on a post, and share a post with your friends.
Leave an online review. Have a great experience and love their products or services? By adding a positive review on Google or Facebook, you are helping the business potentially gain more customers – and brighten their day!
Support local musicians, entertainers, and performers by purchasing their merchandise, buying music (songs/albums), streaming music online, and promoting to friends online.
Event cancelled? Instead of asking for a refund, consider donating the funds to the small business, nonprofit or charity who needs the funds during this time.
Send an encouraging message, note, email or comment on an online post. Words of kindness and hope during this difficult time is a great way to offer your support.
THINGS TO DO
Discover new fun things to do at home or in your neighborhood while practicing social distancing (6 feet, 2 meters space apart).
Go on a Teddy Bear Hunt! Go out for a neighborhood walk to find teddy bears that local residents have placed in their windows. Read more about the local Teddy Bear Hunts here. Several local trails also have painted rocks with fun pictures and inspirational quotes. Be sure to check out our online Facebook gallery of Local Signs of Hope.
Watch a local live concert. Glade Arts Foundation is hosting livestream events where the musicians and technologists are practicing social distancing while performing with the hope of providing an income possibility for these full time professional musicians who have lost their ability to work. All donations made during their performance go directly and 100% in their entirety to the musicians performing that evening. You can securely donate through their non-profit directly here.
Enjoy the arts through the Pavilion's Arts at Home program. The Cynthia Woods Mitchell Pavilion has provided a handy guide of at-home arts activities for you and your family from all across the Arts community. The pavilion will be adding new links each day of the week to encourage learning about the arts. Learn more here.
Spring Cleaning! Now is the perfect time to clean out, toss, and donate items around the house.
Garden. Get outdoors, relieve stress, and plant something new.
Exercise. Get moving at home with videos, in nature, on the trails, or around the block.
Games. What better time to spend time with family and have fun with a board game, cards, or create a new family tradition?
Read. Pick up a book off the shelves, discover a new book online to download, and support local authors by purchasing their book or audio book online.
Write. Express your feelings, journal your experiences, and/or finally write the book you've been talking about for ages.
Online Learning. Learn a new skill or hobby, how to improve your business, or start a side hustle by taking online courses.
Baking. Try a new recipe, bake cookies, get creative, and enjoy meal time with family.
Crafting and Creating Art. With only a few materials, it's amazing what you can create! Get inspired by visiting Pinterest and plan your next project with materials that you already have around the house or order supplies online.
Find a new Podcast. Browse through shows and find new favorites to listen to while cleaning, walking, or lounging around at home.
WAYS TO HELP & GIVE BACK
Habitat for Humanity – Your donation will provide much needed hope and security for future Habitat homeowners. With the cancellation of its largest fundraiser, this organization needs your help. Donate here
Donate blood – The Gulf Coast Regional Blood Center is hosting several local mobile blood drives in May. Find a location near you here.
Interfaith of The Woodlands – Help Interfaith serve home bound seniors and families in crisis! Make a donation online to enable Interfaith to purchase specific and essential foods, toiletries and paper goods in bulk from local grocery stores and The Food Bank. Donate here
Montgomery County Food Bank – People affected by workplace and school closures, people unable to leave their homes, and neighbors who are experiencing reduced hours at work all look to us for their next meal. Because the health and safety of MCFB clients, staff and community, participate in their Virtual Food Drive here
Meals on Wheels Montgomery County – MOWMC continues to serve seniors in need and is working with local and state officials to modify services according to the latest guidelines while keeping homebound seniors safe and nourished. Read how to help here
Compassion United – Compassion United helps the homeless, poor, youth and addicted in Conroe Texas. Have cases of water, toilet paper, Clorox wipes or cleaning wipes/sprays? Contact Terri Watt at terri.watt@compassionunited.us or call (936) 274-3799 ex 702 for drop off times and donation locations. Learn more
Abundant Harvest – Do you have soap, paper towels, Clorox wipes? Peanut butter, canned food, or other food you can share? Can you give financially for resources from the food bank and local partners? With their new kitchen, Abundant Harvest is ready to help our community and help us feed, nourish, and transform the community. Make a Donation and learn more here.
Animal Shelters – Montgomery County Animal Shelter and Conroe Animal Shelter are both limiting animal intakes, but there still is a great need to re-home animals (by adoption or foster). Learn more here.
Write a note thanking health care professionals or first responders, or write a note to a senior. Learn more about the Pen Pal with a Senior program which connects seniors to the community here.
Check on your neighbors! Does a neighbor need groceries, supplies, healthcare, or a friend? Find ways to help in your own neighborhood and how you can help your fellow neighbor.
Call a friend! Think physical distancing – not social distancing. Check on a friend, family member, neighbor and people in your community.
Purchase a ticket to a future event hosted by a local nonprofit, like the Night of Hope by Love Fosters Hope on August 22, or local concert, workshop, race, or activity that supports your community.
Due to the current COVID-19 pandemic, nonprofits are in need now more than ever. These organizations are working hard to maintain the quality of care they have always provided to our community. Although nonprofits are unable to utilize new volunteers in an effort to limit the spread of the virus, the following are other ways to assist these helpful organizations. Read our article on ways to help local nonprofits here.
Visit our online calendar, subscribe to our Email Newsletter, follow us on social media at @HelloWoodlands, and check back for a list of 31 things to do in June 2020!
Contact us at info@hellowoodlands.com to tell us about updated events and more ways we can share about helping our community, supporting local businesses, and things to do in The Woodlands and Montgomery County.
Thank you for your support!