Lifestyle
Community, Local Schools Create Ways to Celebrate Seniors
By |
Residents have found creative ways to celebrate their graduating seniors, who have faced many challenges during the COVID-19 pandemic and missed the last months of their final year at school, in addition to events and activities. Parents, friends, administrators, educators, and community members have all come together to honor their local graduates.
One way seniors have been recognized this year is with yard signs that show the graduate's high school. Some versions even display the student's name.

Social media has been an effective way to acknowledge seniors. The Facebook group Adopt a Senior 2020 – Spring & The Woodlands Area has created a way for members to recognize and celebrate seniors. Members post a photograph and description of their senior, including a bio of the student, accomplishments, and future plans. Another member can then "adopt" the senior.
Adopted seniors receive gifts ranging from notes of encouragement, letters, cards, gifts, treats, college-related items, gift cards, or anything the giver can afford. After the senior is adopted, members may choose to post photographs of their senior receiving the gifts and thank the giver.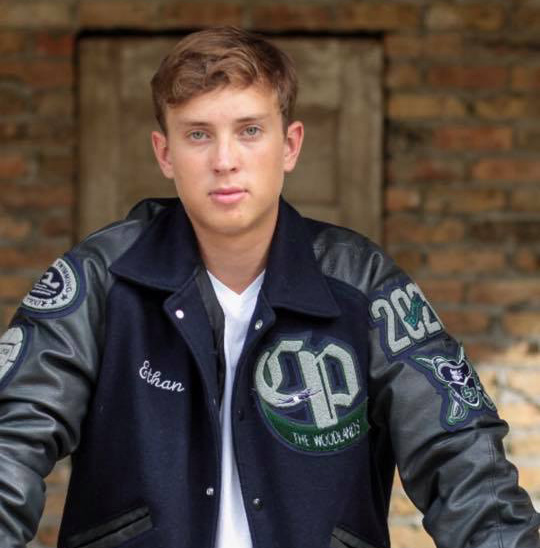 "It was awesome!" said Ethan Worthman, a senior who was adopted through the Facebook page. "I was offered encouraging words, treats, and the excitement of a surprise. During this senior year where us seniors missed out on so many 'lasts,' we got to experience a new 'first.'  The first to receive a basket full of encouragement and understanding – the gift of kindness from someone who cares. I hope this becomes a new tradition. I know my family would love to do it for a senior next year too."
In addition to receiving gifts, seniors have been able to participate in the giving as well. "It was fun to receive my basket filled with goodies but it was even more fun to do something special for someone else. We left our basket, rang the doorbell and ran – it was fun," said Worthman.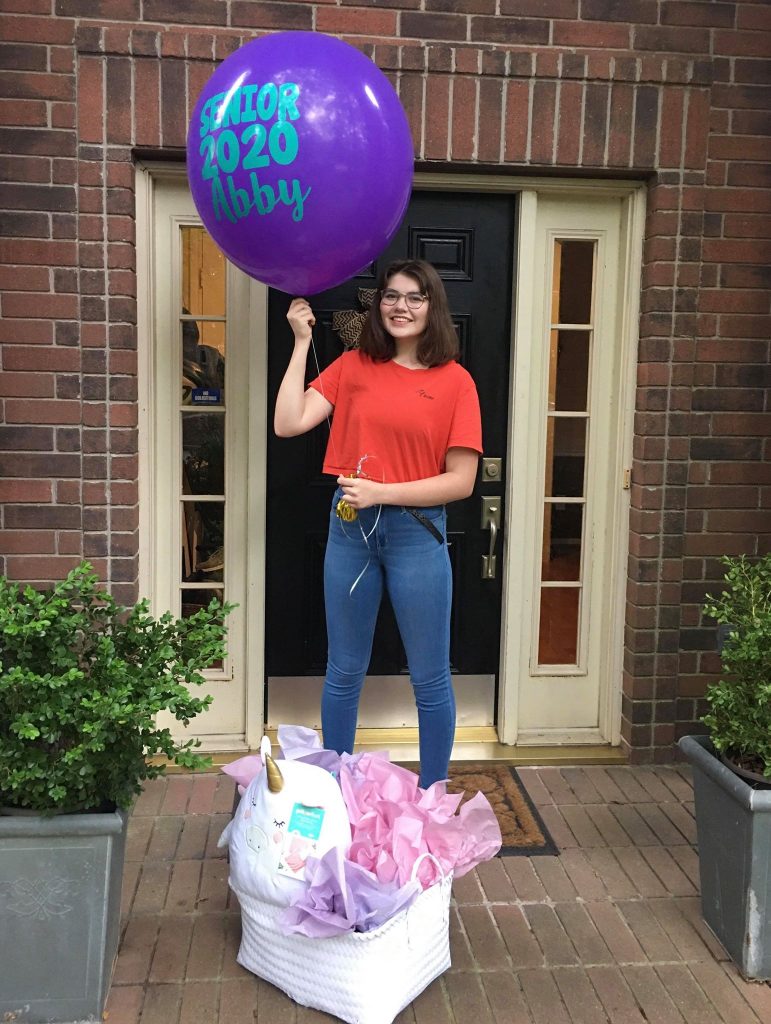 "The Adopt a Senior program was such a sweet surprise to receive," said Abigail Turco, another senior who was adopted through the Facebook page. "The kindness that went into my gift was heartwarming, and the program as a whole really helped me to feel supported by the community around me."
Seeing their seniors unable to enjoy their final months of school and associated activities has been difficult for parents as well. "We were heartbroken for Abby and all of her friends knowing that they would never have the moments that bring so much joy to closing out your senior year," said Amanda Turco, mother of Abigail Turco. "We spent a lot time talking, especially as it became clear that things were not going to work out."
Although she did not get a traditional final year of school, she and many others were able to adapt to the changes. "The disappointing realities turned into positive conversations every time. She is resilient and great at finding ways to adjust to change. I think this class of kids will learn a lot about life from going through this challenge and will come out stronger," said Turco.
High School seniors aren't the only graduates being celebrated. Many local schools have an end of year celebration for students advancing to the next grade or school, from kindergartners, to fourth or fifth graders moving to an intermediate school, to college students. The celebrations had to be modified to accommodate social distancing.
Lone Star College graduates were recognized in several videos posted to a special page on the college's website created for this year's commencement. Inspiring stories about the graduating seniors and information about the virtual celebration can be found here.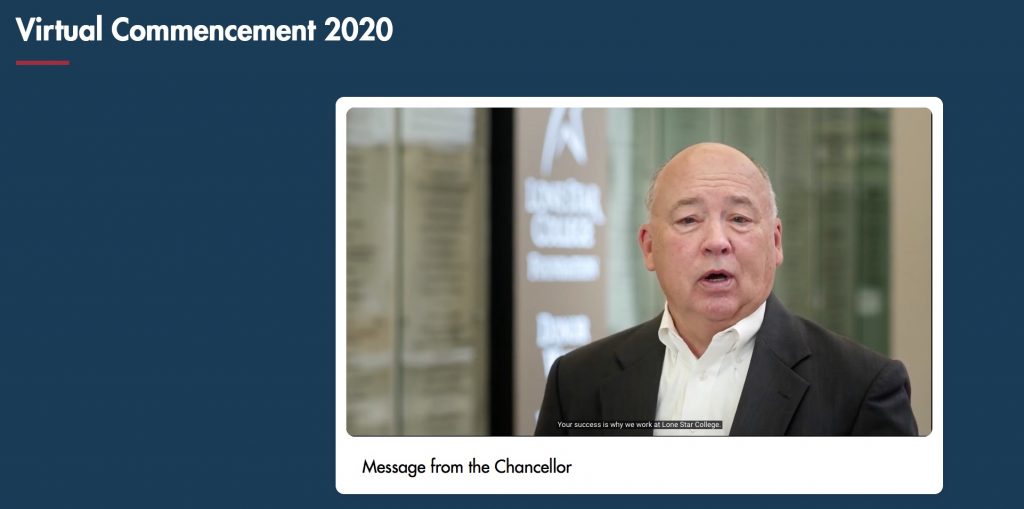 During National Nurses' Week, a graduation ceremony was held at Memorial Hermann The Woodlands Medical Center for 31 employees. The employees were celebrating graduating with associate's, bachelor's, master's, and doctorate degrees from several different universities. Masks were worn and social distancing practiced, all but during a brief photo op that traditional grads get to experience. Learn about the graduates and the event here.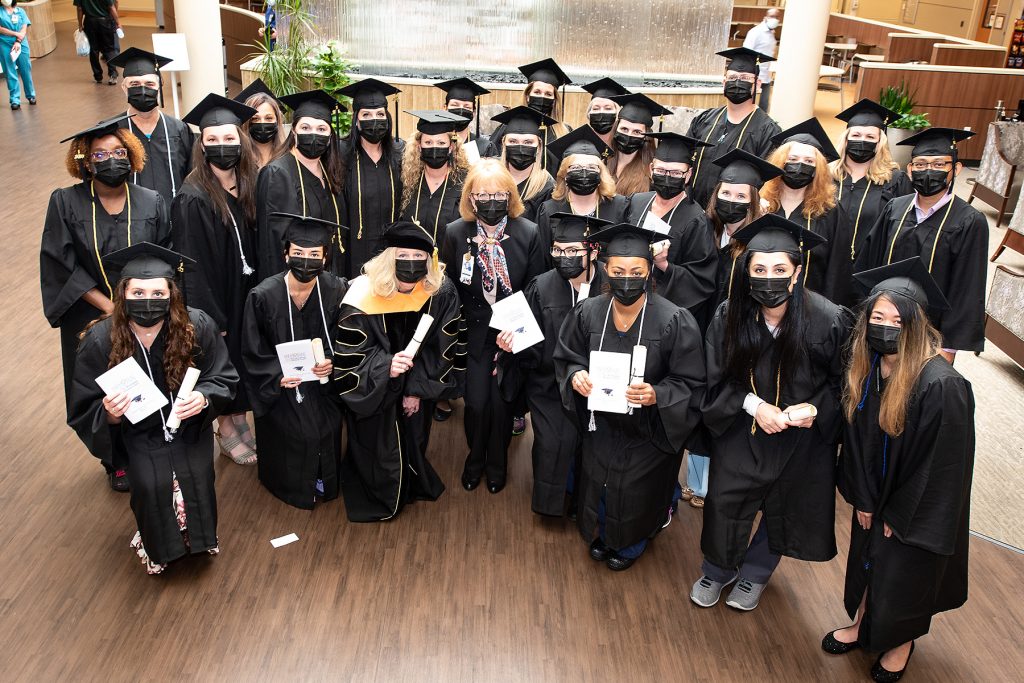 "Car parades" have become a way to modify in-person gatherings. Some neighborhoods have come together to clap and cheer as students drive by, or by decorating their own cars and cheering while passing houses of graduating students at a designated time.
Schools, both public and private, have also been celebrating their graduates through car parades. The Woodlands Christian Academy hosted an on-campus car parade to celebrate their kindergarten graduates. Parents drove through carline with cars decorated with shoe polish, streamers and balloons, while students waved from sunroofs, fully dressed in cap and gown. Woodlands Christian teachers and administrators cheered from the sidelines and waved goodbye. Read more about the event here.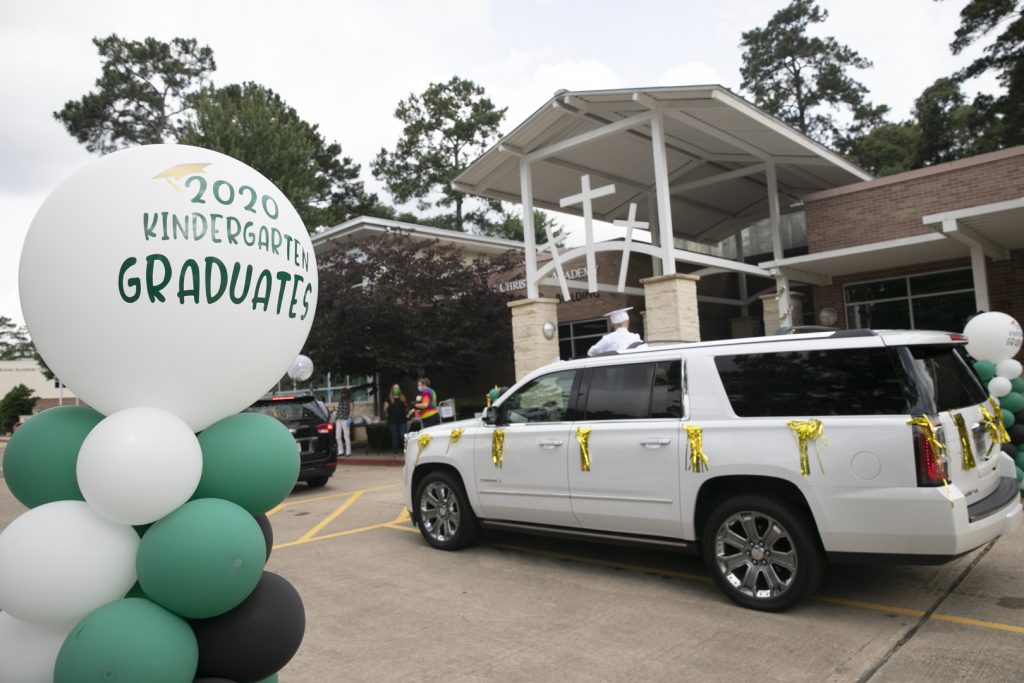 At The John Cooper School, seniors decorated their cars according to the schools they will be attending and drove through the lot twice to receive much love and well wishes from members of the school community. Read more here.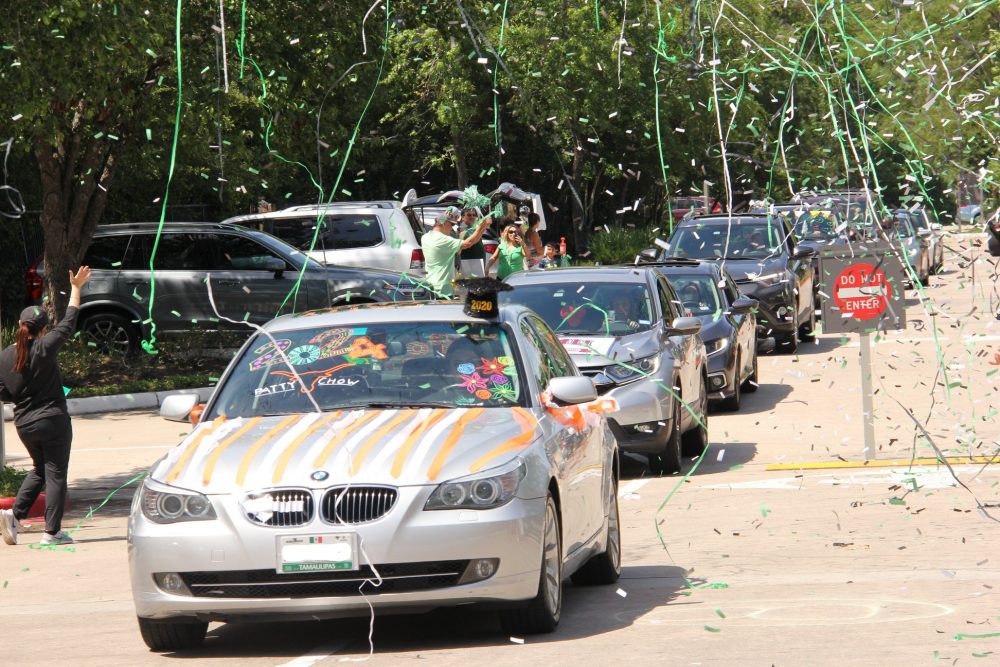 Even though it will be very different this year, many high school seniors will ultimately be able to participate in graduation ceremonies. Several schools are hosting ceremonies with social distance protocols in place. From June 1 through 5, Conroe ISD's ceremonies will be held at the Woodforest Bank Stadium as well as streamed online at Conroe ISD's "Graduation Central" webpage at https://www.conroeisd.net/about/graduation-central/.