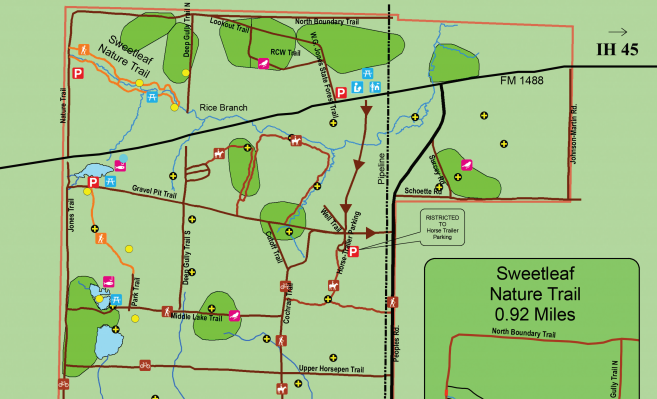 News
Senator Creighton provides update on Jones State Forest
By |
Texas Senate Bill 1964 introduced by Senator Brandon Creighton has many residents concerned about new possible development in William Goodrich Jones State Forest. Read the breaking story here.
Today Tuesday, March 28, 2017, Senator Brandon Creighton (R-Conroe) issued a statement regarding Senate Bill 1964 relating to Jones State Forest:
"I am hearing constituent responses loud and clear," said Senator Creighton. "I agree the requested A&M language is drafted too broadly and I plan to remove the 'commercial' language from the bill."
"As the State Senator for District 4, I filed this bill to honor a request to begin this conversation. As the author, we are assured the people of Montgomery County will have a voice as Texas A&M further explains their concept," said Senator Creighton. "I feel the process here is working and my initial plan to require further restrictions to protect the future of the forest remain in place."
Senator Creighton will add a comprehensive conservation easement to protect 90% of the forest from ever being used for anything other than its current use.
Tommy Williams, Vice Chancellor for State and Federal Relations at the Texas A&M University System and former state senator for Senate District 4 said, "The Texas A&M System would like to further our land grant mission by using a limited portion of Jones State Forest for educational purposes beyond the current use. We appreciate Senator Creighton's help in facilitating the process to obtain feedback from locals in the community on this proposal."
The bill has been referred to the Senate Higher Education committee where it awaits a hearing (date/time to be determined by the Chair). Under Senate rules, the bill's language cannot be altered until that public hearing.