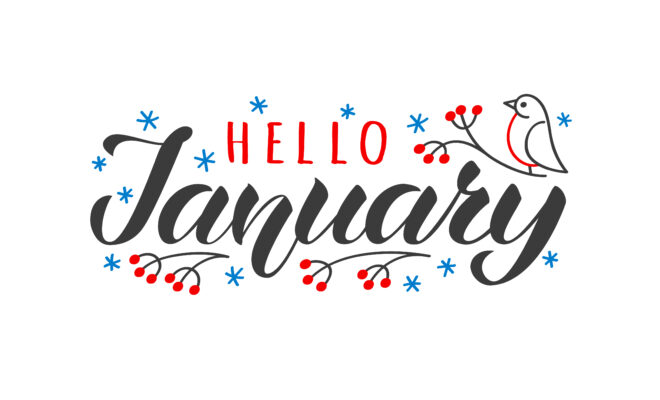 Calendar
31 Things To Do in January
By |
Hello Woodlands' "31 Things To Do" monthly guide highlights events, activities, and things to do this January in The Woodlands and Montgomery County area PLUS ways to give back and support local. Be sure to check back on Hello Woodlands for updates and events!
JANUARY 2023
FEATURED EVENTS
January 2023 – Classes and Programs at Canopy Cancer Survivorship Center – Canopy is a cancer survivorship on the campus of Memorial Hermann The Woodlands Medical Center. Canopy is open to men and women, no matter where you were treated, and for any kind of cancer. If your life has been impacted, whether you were the patient or the caregiver, you have a safe haven at Canopy. Events are virtual, in person, and hybrid, and include Yoga, Breast Cancer Support Group, The Keyes Ingredients healthy nutrition class, Gentle Barre, Bible Study, and more! Learn More
January 26, 2023 – Taste of the Town – Taste of the Town is a paradise for foodies looking to fulfill their cravings and sample local area cuisine! For one low price, guests can sample mouth-watering appetizers, entrees, desserts, pastries, and drinks from more than 40 of the area's finest restaurants, caterers, bakeries and beverage companies. Join us on January 26, 2023 from 5 to 9 p.m. at The Woodlands Waterway Marriott Hotel & Convention Center. Purchase tickets today and learn more at www.tasteofthetown.org.
THINGS TO DO
Anytime – Volunteer, Make a Donation, or Get Involved in a Local Nonprofit Organization! – Learn more about nonprofit organizations in Montgomery County by reading our "Nonprofit of the Month" interviews here.
Wednesday–Sunday – Local Farmers and Artisan Markets – Visit a local market in Montgomery County! Learn more about The Woodlands Farmers Market, Montgomery Sip-and-Stroll Farmers Market, Tomball Farmers Market, Main Street Market, and more on the Hello Woodlands Calendar. Learn More about local farmers markets here.
January 2023 – Buzz Book Club – 2022 was a fabulous year for debut authors – and we hear 2023 is going to be just as buzz-worthy! So, just in time for holiday gifting (and by "just in time" we mean "JUST in time"), Village Books is introducing their new Buzz Book Box, featuring books from 2023's debut authors. All of the books will be fiction and for adult readers, but will cross genres! Subscription costs do not include shipping. Learn More
January 4, 2023 – Genealogy: Start Your Search and Build your Family Tree – Do you like solving puzzles? Reading mysteries? Do you obsess over scandals and secrets? Do you adore romance or accounts of bravery? If so, Genealogy is for you! Learn how to get started on your family history journey in this introductory class, in the Genealogy Room at the Montgomery County Central Library in Conroe. If you've already started your tree, come for a refresher to jumpstart your research. Registration encouraged, but not required. Learn More
January 4, 11, 18, 25, 2023 – Woodlands Wheels & Wine – Calling ALL car & wine Lovers! Looking for something fun to do for a great cause to break-up the work week? Then please join other fellow car enthusiasts to show off your vehicle at Boardough Vino Wine Bar for Woodlands Wheels & Wine! A portion of sales from this event will go to the nonprofit Inspiration Ranch, and representatives from the Ranch will be onsite. Learn More
January 5, 2023 – Reunión Social Mensual – Join Montgomery County Hispanic Chamber for their first social of 2023 from 5:30 to 7 p.m. at Goode Company Kitchen & Cantina. No program, no speeches, just come and enjoy meeting some new businesses and business professionals or catch up with familiar faces. Please note this will be the last social where non-chamber members can attend for free, for information on chamber membership send us an email to info@mchchamber.org. Learn More
January 7, 2023 – Backyard Composting Class – Learn from Montgomery County Master Gardeners the simple, cost-effective way to enrich your lawn and garden with compost made in your own backyard. Compost is the best way to improve soil's health and ability to hold moisture while managing yard trimmings at the same time. No registration is required for this FREE class. Learn More
January 7, 2023 – Food Truck Rally – Join B-52 Brewing Co. for the 5th Food Truck Rally on Saturday from noon to 8:00 p.m. What is a Food Truck Rally you might ask? It's a mobile culinary affair! We hand pick 6 food trucks, trailers, or pop-ups throughout the greater Houston area to bring Conroe a wide variety of tasty eats and treats! Learn More
January 7, 2023 – Polar Bear Plunge – Join the fun and take the plunge! Will it be cold….or warm? Who cares? Join Shenandoah neighbors for a dip! This is a city event sponsored by the Shenandoah Public Works Department and the Pool Division. Learn More
January 13, 2023 – Salsa Throwdown & Tequila Fest – It's time to dig up your Mom's old salsa recipe and show off your skills at the Salsa Throwdown at Little Woodrows in Tomball! There will be multiple Tequila Distilleries on site for sampling at the same time for the Tequila Fest. The event starts at 7 p.m. Learn More
January 13, 2023 – Kendra Scott Give Back Party – Kendra Scott on Market Street is hosting a Give Back Party benefiting Canopy Cancer Survivorship Center from 10 a.m. to 2 p.m. and you are invited! Learn More
January 15, 2023 – Move for Malro 5K – Move for Malro 5K is a family friendly non-competitive untimed 5K walk/run. 100% of your ticket goes to raising funds for the Intestinal Malrotation Foundation. The ticket includes registration for the 5K, post food and drinks, and kid friendly entertainment. The 5K will be held at Wendtwoods Park from 8:30 a.m. to noon. Learn More
January 15, 2023 – Kids in the Kitchen – Join Canopy Cancer Survivorship Center for its new program Kids in the Kitchen, designed for children ages 4 and up whose parents are diagnosed with cancer. The class meets monthly and children can learn how to make healthy, easy to prepare snacks and meals. Parents and children welcome! Please RSVP by January 13 to agentry@mcfoodbank.org.
January 16 – Martin Luther King Jr. Day – The Martin Luther King Jr. holiday on January 16, 2023, will mark the 28th anniversary of the day of service that celebrates the Civil Rights leader's life and legacy. Stay tuned for more information about events and updates for upcoming ceremonies!
January 19, 2023 – CoolSculpting Elite Event – Join Seychelles Med & Laser Spa on January 19th for their Coolsculpting Event! Live Demo at noon, Exclusive Event Pricing for attendees, attendees will be entered into a raffle for a FREE DiamondGlow Facial (Value $185), and complementary consultations. RSVP at 832-813-8086, Reserve your spot now, as they are limited! Learn More
January 19, 2023 – "Shadows & Reflections" Art Show Opening – from 5 to 8pm for the Opening Reception of "Shadows & Reflections" Group Show by members of The Woodlands Art League at The Woodlands Art Gallery & Studios located at 208 Nursery Rd. The Woodlands, TX 77380. Learn More
January 19, 2023 – Love Heals Youth First Annual Gala – Join Love Heals Youth for the 1st Annual Gala at Madera Estates in Conroe, TX. Every child longs to be with a family – so the theme is the classic musical Annie. Attire is Rags to Riches. Black tie is optional. Learn More
January 20 – February, 2023 – SCI://TECH Exposition – Education for Tomorrow Alliance engages the business community with local private and public schools, offering 13 science, technology, engineering, and math competitions and events. Run as a partnership of EfTA volunteers and local educators, the SCI://TECH Exposition includes one of the largest regional science fairs in the nation reaching thousands of students each year and qualifying students to compete in the Science & Engineering Fair of Houston, as well as state and international competitions. SCI://TECH spans several weekends starting January 20. Learn More
January 20, 2023 – Human Trafficking Awareness Summit – Join Overcomer Leaders and experts in the field of Human Trafficking at the Human Trafficking Awareness Summit presented by Hands of Justice. Hear from several speakers on the realities of this crime and the efforts being done to help prevent Human Trafficking in the state of Texas. The summit is held at The Woodlands Methodist Church from 8:00 a.m. to 4:00 p.m. Learn More
January 20-21, 2023 – Houston Money Show – The 66th Annual Houston Money Show, hosted by the Greater Houston Coin Club, has something for everyone! The free two day extravaganza, held at the Lone Star Convention Center in Conroe, features 125 tables, 150 dealers, U.S., world & ancient coins/paper money, error coins, books and supplies, kids activities, speakers, educational exhibits, and more. Learn More
January 21, 2023 – Creekside Park Chili Cook-Off and Winter Festival – Come join the FUN in Creekside Park! Activities include a chili contest as well as the ever so popular snow hill along with face painting and other fun activities for kids of all ages. Chili cooking will start at 10:00 a.m. with judging beginning at 1:00 p.m. Teams are asked to prepare enough chili to provide 2 oz. samples to the public, who will vote on the best recipe. Tent decorating is also being judged, so pick a theme and go all out! Awards are giving to the top three chili teams and the best decorated tent. Learn More
January 21, 2023 – Spring Home Landscape Gardening Class: Texas Trees in the Home Landscape – Learn how to select, care for, and maintain the trees on your property from Texas A&M Urban and Community Program Leader Michael Merritt. Honored as the Texas State Arborist of the Year in 2021, Michael has many years of experience and exceptional knowledge of Texas trees. His presentation will equip you with information about caring for trees during drought, how to recognize tree pests and manage the diseases affecting local trees. The class is free, but registration is required. Learn More
January 23, 2023 – Café con Miguel – Each month the Montgomery County Hispanic Chamber invites business owners/entrepreneurs for business discussions at Café con Miguel. MCHC Chair Miguel Lopez, owner of Conganas, sits down with a local business owner and has an authentic Q&A to share his/her struggles, best practices, and more. This month's special guest is Marcus Bridgewater. No cost to attend, no membership dues, no referral requirements. Coffee provided at no cost. Café con Miguel is held at SHSU The Woodlands Center from 8:30 – 9:30 a.m. Learn More
January 24, 2023 – Conroe Job Fair – Attendance to the Conroe Job Fair, presented by the Conroe/Lake Conroe Chamber of Commerce and the Conroe EDC, is FREE to those seeking a new career. Job Seekers do not need to pre-register for the Job Fair. The job fair will be held at the Lone Star Convention Center from 11:00 am to 3:00 pm. Learn More
January 25, 2023 – Walking Book Club – Exercise your mind and body by taking book discussion on the move! The Walking Book Club meets at the South Regional Library on Lake Robbins Drive at 11 a.m., walks the Waterway together, then returns to the library for light refreshments. The featured book for January will be The Stranger in the Woods by Michael Finkel. Copies of the upcoming book club selection will be raffled off during each book club meeting. Learn More
January 26, 2023 – Women Empowering Women Luncheon – The 2023 Women Empowering Women Luncheon will be held at The Peach Orchard beginning at 10:30 am. Proceeds from the Women Empowering Women Luncheon benefit Interfaith Community Clinic, the only charity clinic serving all of Montgomery County. Shop a curated Philanthropy Market, hear patient stories and honor women in the local healthcare industry, and enjoy fabulous luncheon. Learn More
January 27, 2023 – Mother Son Date Night 2.0 – Moms and sons will enjoy a special evening dancing the night away at the Second Annual Mother Son Date Night – Prom at The Recreation Center at Rob Fleming Park from 6:30 to 8:30 p.m. Enjoy a memorable night of dancing to age-appropriate music, refreshments, and a special keepsake. If you have more than one son, bring them all! Attire is semi-formal. Pre-registration is required. Learn More
January 28, 2023 – The 47th Annual Arbor Day Tree Giveaway – The Arbor Day Tree Giveaway, held at Rob Fleming Park, encourages residents to plant free seedlings in their yards, community open spaces and forest preserves. This year, 12 varieties of native seedlings will be available, including both canopy and understory trees. This is a FREE event for The Woodlands residents. Learn More
January 28, 2023 – Yelba's Variety Band at Glade – Enjoy Yelba's Variety Band, featuring Kinsey on vocals at Glade Arts Foundation from 8 to 11 p.m. Listen to music, view the art on display, and take advantage of a full bar. Learn More
January 28, 2023 – Conroe/Lake Conroe Chamber of Commerce Chairman's Ball – Join the Conroe/Lake Conroe Chamber of Commerce in honoring the 2022 Chairman of the Board, Cody Spence, for his dedicated service to the Chamber and community. The program will include award presentations and a "passing of the gavel" ceremony to incoming Chairman, Nick Davis. Dinner, dancing and casino games will make for an unforgettable evening. Derby attire encouraged. Learn More
PET OF THE MONTH
Hello Woodlands, in partnership with Operation Pets Alive, highlights a "Pet of the Month" that features a local dog or cat available for foster and/or adoption in Montgomery County, Texas. Operation Pets Alive is a non-profit, all-volunteer organization striving to elevate Montgomery County to a No-Kill community through innovative programs that raise community awareness, reduce the number of dogs and cats that enter our shelters, and increase the number of dogs and cats that leave our shelters alive.
Meet our Pet of the Month, Bolin! Read more about Bolin here
GIVE BACK
Hello Woodlands' ongoing series "Nonprofit of the Month," featuring Randy Lovelace of Paragon Independent Insurance Agencies, spotlights several of these nonprofits. Learn more about the nonprofits' missions and meet the people behind them here.
SUPPORT LOCAL
The Hello Woodlands Small Business of the Month is brought to you by Miguel Lopez of Conganas LLC and highlights a local small business that serves the Montgomery County community. Read our interviews with local small businesses here.
Visit our online calendar, subscribe to our Email Newsletter, follow us on social media at @HelloWoodlands, and check back for a list of 31 Things To Do in February 2023!
Contact us at info@hellowoodlands.com to tell us about events, activities, and more ways we can share about helping our community, supporting local, and things to do in The Woodlands and Montgomery County area.
Thank you for your support!