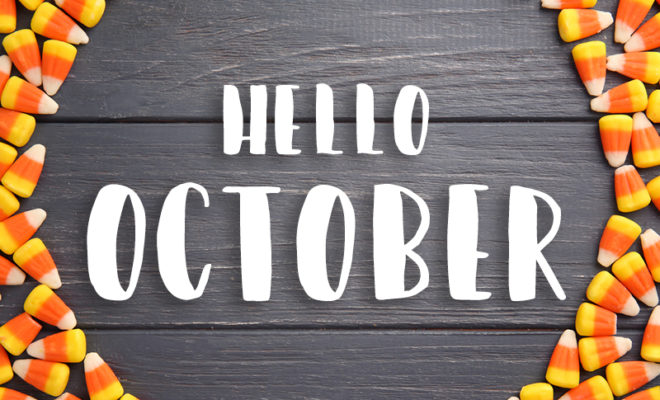 Calendar
31 Things to Do in October
By |
Hello Woodlands' "31 Things To Do" monthly guide highlights events, activities, and things to do this October in The Woodlands and Montgomery County area PLUS ways to give back and support local. Be sure to check back on Hello Woodlands for updates and events!
OCTOBER 2023
FEATURED EVENTS
October 2023 – Classes and Programs at Canopy Cancer Survivorship Center – Canopy is a cancer survivorship on the campus of Memorial Hermann The Woodlands Medical Center. Canopy is open to men and women, no matter where you were treated, and for any kind of cancer. If your life has been impacted, whether you were the patient or the caregiver, you have a safe haven at Canopy. Events are virtual, in person, and hybrid, and include the Breast Cancer Support Group, The Keyes Ingredients healthy nutrition class, Gentle Barre, Bible Study, and more! Learn More
Every Friday at 10 a.m. – Coffee & Support
Every 2nd Tuesday at 12pm – Caregiver Support Group
Every 3rd Tuesday at 2pm – Coping with Changes Grief Education
October 25 11:45am-2pm – Breast Cancer Panel
October 27 11:30am-1pm – H-E-B Chef Cooking Connections – Oktoberfest Tasting
October 2023 – Classes and Events at Ardest Gallery – Ardest Gallery, a local fine arts gallery curated by Gallery Director Julie Verville, represents nearly 40, top Texas 2D and 3D visual artists. In addition to its core artists, the gallery will host ongoing events such as monthly group art shows, Coffee Talk with an Artist, Art to Lunch in partnership with local restaurants, poetry readings, musical performances, and art classes/workshops for all ages and skill levels. Ardest Gallery is located at at 25200 Grogan's Park Drive, The Woodlands, TX 77380. Learn more and view upcoming events and classes at www.ardestgallery.com.
Thursday, October 5 6pm – Wine Tasting with Newsom Vineyards
Saturday, October 7 10am-12pm – Bracelet Making Party with Fern Home & Fashion
Thursday, October 12 6pm – Paint Your Own Denim with Abigail Gomez
Saturday, October 14 4-8pm – Opening Reception for Greyscale Art Exhibition
Saturday, October 21 10am-4pm – Art in the Woods Outdoor Fine Arts Market
Visit Now! Shoal by Squidsoup in Hughes Landing – Shoal is an ongoing, experiential artwork featuring a choreographed, interactive light show. Located on Restaurant Row in Hughes Landing, this is the latest addition to one of the largest outdoor collections in the country. The Shoal can be enjoyed daily from 9 AM – Midnight, with an energizing wave of activity between 8:00 – 9:00pm. Learn More
October 2023 – Montgomery County Hispanic Chamber Events – The purpose of the Montgomery County Hispanic Chamber (MCHC) is to advance the growth, success & prosperity of the Hispanic business community. Join us for upcoming events, socials, and workshops! For more information and to RSVP for upcoming events, visit www.mchchamber.org.
Wednesday, October 4 9:30-10:30am – Managing as a Servant Leader – JP Morgan Learning Series
Thursday, October 12 5:30-10:30pm – Pasaporte Hispano – Una Noche Unida
Wednesday, October 18 9:30-10:30am – Strengthening Interpersonal Skills – JP Morgan Learning Series
Tuesday, October 24 5:30 – 7pm – Networking Mixer at The Cannon Fish Creek
Thursday, October 26 5:30-7:30pm – Waterway Nights at Como Social Club
October 5 – November 9, 2023 – Rock the Row – Experience Hughes Landing on scenic Lake Woodlands with live music Thursday evenings! Rock the Row features local and regional bands playing a variety of favorites from pop and rock to country during the spring, summer and fall. Rock the Row is from 7:00-9:00 p.m. Learn more at www.thewoodlands.com/things-to-do/events
October 7, 2023 – Creekside Park West Fall Festival – It's Fall Y'all, let's celebrate! Join us at the Creekside Park West Fall Festival and FREE Pumpkin Patch Event on Saturday, October 7 from 11:00 am to 3:00 pm at Creekside Park West. Enjoy a Pumpkin Patch, Live DJ, Rock Climbing Wall, Family Games, and more! One Free Pumpkin Per Family! (While supplies last.) Creekside Park West is located at 26543 Kuykendahl Road, The Woodlands, TX 77375, next to Cinepolis Luxury Cinemas. Learn More
October 7, 2023 – Sip & Shop – Join Grand Central Park for their Sip & Shop event on Saturday, October 7th from 11am to 4pm! There's a little something for everyone and a whole lot of fun to be had at The Lake House during Sip & Shop! More than 100 small business entrepreneurs will be showcasing unique jewelry, boutique clothing, art, gourmet food, furniture, decorations and more. Houston Tap Truck will supply alcohol beverages for purchase so you can sip while you shop. Food trucks will be on hand with yummy treats for purchase. Free parking is available at 336 Marketplace, 227 S. Loop 336 W. Conroe, TX 77304. Stop by and be prepared to shop 'til you drop! Learn More
October 12, 2023 – Community Christian Legal Aid's Dinner for Justice – Join Community Christian Legal Aid for an extraordinary evening of fine dining and make a difference in the lives of those who desperately need access to free legal assistance. Dinner for Justice, an exclusive dinner celebration and fundraiser for Community Christian Legal Aid, will been held at The Woodlands Country Club starting at 6:00 p.m. Individual tickets to the event are $250 and funds raised support our neighbors in getting access to the justice system. The event will also include a live and silent auction. Sponsorships available. Learn More
October 14 & 15, 2023 – Learning Express The Woodlands Grand Re-Opening Weekend – Join Learning Express The Woodlands for their Grand Re-Opening Weekend on Saturday, October 14 and Sunday, October 15! Get ready for a weekend full of amazing activities including character meet-and-greets, arts and crafts, face-painting, balloon artists, and free treats and giveaways. Learning Express will also be offering 30% OFF of one item during their Grand Re-Opening Weekend! Learning Express The Woodlands is located at 8000 Research Forest Dr, Ste 140, The Woodlands, TX 77382 and open Monday through Saturday 10 a.m. to 6 p.m. and Sunday 10 a.m. to 5 p.m. Learn more and visit online at https://learningexpress.com/woodlands.
October 20, 2023 – Hocus Pocus Pops – Around here, Hocus Pocus Pops might be an even bigger deal than Halloween itself! There's all the trick-or-treating and kiddos in costumes and ghastly guys and ghouls…plus the haunting Houston Symphony in all its sinister splendor. Expect creepy classics like character pictures, the Halloween Express and, of course, the Goblin Parade to make their return. We'll also have some scary surprises in store just for you and your family! Maybe you're in it for the terrifying tunes played from The Pavilion's Main Stage, or maybe you're just in it for the candy! Gates open at 6:00pm, Show begins at 7:30pm. Learn More
October 21, 2023 – Marriage and Parenting Conference – Marriage Ministry will host a community-wide Marriage and Parenting Conference on Saturday, October 21, 9:30 a.m. – 1:30 p.m. at The Woodlands Methodist Church. Leading local experts will present TED-style mini lectures covering topics such as social media, prepping your kids for dating and more. Cost is $25 per person, and breakfast and lunch are provided. Register Here
October 21, 2023 – Worship in the Park – The Miracle City Collective, in partnership with Mobilize Montgomery and dozens of local churches and businesses, are proud to present Worship In The Park, a free night of praise and prayer featuring an awesome collection of worship artists from Montgomery County. Join us at the Heritage Park Amphitheater in historic downtown Conroe from 5:00 – 6:00pm for a free picnic dinner, followed by a beautiful evening of praise and prayer from 6:00 – 8:00pm. Learn More
October 22, 2023 – Cochran's Crossing Fall Festival – Everyone is welcome to the annual FREE Cochran's Crossing Village Association Fall Festival! Activities include: strolling entertainment, petting zoo, face painters, cookie decorating, candy, bounce houses, rock wall, carnival games, trackless train, fall photo ops, live performances, vendors, crafts, giveaways, a Fire Truck, public safety officers, and so much more! The festival will be held at Shadowbend Park, 4995 Lake Woodlands Dr, Spring, TX 77382 from 1:00-4:00pm. Learn More
October 26, 2023 – Agave on the Amalfi – Enjoy a night of seafood and spirits at Sorriso! Chef Jonathan prepared a delicious 5-course dinner to pair with tequilas and mezcals. Get ready to indulge in a night filled with delicious food, unique tequilas, and great company. This event will take place on Thursday, October 26, 2023 at 7 p.m. at Sorriso Italian Kitchen on The Waterway. Make your reservation and purchase tickets today at https://bit.ly/SorrisoHappenings.
Registration fees increase October 31, 2023 – Purchase Tickets for the YMCA Run Thru the Woods – Join us for the 34th Annual YMCA Run Thru the Woods Presented by Huntsman on Thanksgiving Morning, Thursday, November 23, 2023! First Race starts at 7:30 a.m. Start/Finish Line located in front of The Cynthia Woods Mitchell Pavilion at 2005 Lake Robbins, The Woodlands, TX 77380. Register Here.
THINGS TO DO
Anytime – Volunteer, Make a Donation, or Get Involved in a Local Nonprofit Organization! – Learn more about nonprofit organizations in Montgomery County by reading our "Nonprofit of the Month" interviews here.
Saturday–Sunday – Local Farmers and Artisan Markets – Visit a local market! Learn more about The Woodlands Farmers Market, Farmers Market on Tamina, Tomball Farmers Market, Main Street Market, and more. Discover local markets here: www.hellowoodlands.com/farmers-artisans-markets-in-the-woodlands-area-2023.
October 2023 – Tickets on sale for Signatures Author Series – The John Cooper School Fine Arts Council announced that Alka Joshi, the New York Times bestselling novelist of The Henna Artist, is the keynote speaker for the 19th Annual Signatures Author Series event to be held on December 1, 2023 at The Woodlands Waterway Marriott Hotel and Convention Center. Reservations are on sale at www.johncooper.org/signatures. Early registration for table sponsorships and individual reservations are recommended for the best seating. Learn More
October 2023 – Scooter's Coffee – Visit local Scooter's Coffee locations (26551 Kuykendahl Rd. and 24527 Gosling Rd.) for special events and Spirit Days this September! Download the Scooter's Coffee app to also get $2 off your first order, Free Birthday Drink, Earn Smiles, and Mobile Order Ahead Promos! Download the app here.
Wednesday, Sept 27 – Tuesday, Oct 31 – Fall Menu Phase II begins!
Wednesday Sept 27 – October 31st 20% – Courage Cookes proceeds are donated to The Pink Agenda
Tuesday, October 10 6am-7pm – Spirit Day-Creekside Park Junior High (#305)
Wednesday, October 18 – FRANKENSCOOOT Energy Fusion Launch!
October 3 – October 27, 2023 – Alodia Basketball League Winter 1 Season Registration – Season starts the week of November 6! Grades 1-8; Boys and Girls; Includes 1 Practice a week with optional Skills Training, Games on Saturdays, End of Season Tournament, All-Star Games, and amazing jerseys too. Woodlands location (and a Tomball location too)! Don't miss out on these five-star rated and longest-running (since 2008!) quality basketball leagues! WHY go anywhere else? For more information and to register, visit AlodiaLeagues.com
October 5, 2023 – H-E-B Wine Walk – The H-E-B Wine Walk covers three blocks of Market Street and is jammed-packed with a cornucopia of culinary creations, wine displays with industry experts, craft beers, live music, and incredible wine experiences. More than 50 beverage and 30+ of culinary offerings from area restaurants, chefs and caterers will be featured on Market Street from 6-9 pm. Bring your thirst as tasting stations will offer choices from 300+ beverages. Learn More
October 6, 2023 – The Great Pumpkin Shoot – Meals on Wheels of Montgomery County invites you to come out for a fun day of shooting clays, breakfast, lunch, raffles, adult beverages, and awards for the best and worst shooters at the 8th annual Great Pumpkin Shoot. Meals on Wheels' mission is to foster the independence and dignity of homebound seniors by providing nutritious meals, transportation and caring connections. Learn More
October 6-7, 2023 – Montgomery Quilt Walk – Quilts, Quilts, Quilts! There are going to be quilts everywhere in downtown Historic Montgomery TX as well as the historic church located at 309 Pond Street. Known as the Old Methodist Church, it is currently occupied by the Living Savior Lutheran Church which is partnering with the Quilt Walk to make the sanctuary the background to display dozens of amazing quilts! Learn More
October 7, 2023 – Memorial Hermann 10 for Texas – The Memorial Hermann 10 for Texas 10-mile race, 3.1 Armadillo Run 5K and One 4 Texas Kids' Fun Run begin at 7 a.m. at Northshore Park. The Memorial Hermann 10 for Texas is a USA Track and Field (USATF) sanctioned event with a certified 10-mile course. The race will conclude with a Texas-sized Post Race Party featuring live music, great food, beverages and more! Learn More
October 7, 2023 – CAC Duck Race – The 16th Annual CAC Duck Race is a family-friendly community fundraising event benefiting Community Assistance Center (CAC). This year, a new record high of 10,000 rubber ducks will tumble, splash, bob, and slosh down the lazy river at Margaritaville Lake Resort, Lake Conroe, racing to the finish line to win "QUACK"tacular prizes for their adopters! Proceeds from this fun-filled special event will support CAC programs which provide immediate basic needs assistance with food, clothing, utilities, rent/mortgage payments and case management services promoting long term solutions and stability for our Montgomery County neighbors experiencing financial hardships. Learn More
October 7, 2023 – Threads of Joy Opening Reception – Artist Ivy Jensen will be at The Woodlands Arts Council's new location on Saturday, October 7 1-3pm for the opening reception of Threads of Joy. Join TWAC to celebrate her joyful works of art! Learn More
October 8, 2023 – Blessing of the Animals – To help commemorate the Feast Day of St. Francis of Assisi, Trinity Episcopal Church is hosting their annual Blessing of the Animals beginning at 1:30 p.m. in the courtyard, with the blessing at 2:00 p.m. Animals of all sizes are invited. Operations Pets Alive will host a small-scale adoption event and The Woodlands Township Dog Walking Watch will be represented as well. Donations of old towels and pet food will be accepted. For more information, please contact Liz Linger at llinger@trinitywoodlands.org. Learn More
October 12, 2023 – 2023 Candidate Forum – The Woodlands Area Chamber of Commerce will be hosting its 2023 Candidate Forum for residents to hear from candidates up for positions on The Woodlands Township Board of Directors. The event will be held from 4:00 to 6:00 pm at Sam Houston State University The Woodlands Center, Sam Houston Room 4th Floor, 3380 College Park Drive, The Woodlands 77384, and is FREE to the public. Learn More
October 13-15, 2023 – Conroe Cajun Catfish Festival – The family-friendly event features non-stop live music with local, regional and national performers on three stages, food vendors offering festival and Cajun favorites, arts & crafts vendors, a professional carnival, assorted community and educational exhibits, an annual Catfish Pageant and a KidZone area with activities for children and a special performance stage featuring local dance teams, community groups and entertainers in downtown Conroe. Learn More
October 14, 2023 – The John Cooper School's Admission Open House – The John Cooper School's Open House gives parents a chance to see the state-of-the-art campus, hear from the school's administrators, meet current teachers, and get any questions answered about the school. With three separate times for Lower, Middle and Upper School, the event's program includes a word from Head of School, Dr. Stephen Popp, as well as other administrators and teachers. The John Cooper School is a PK-12 independent, college preparatory day school that has been serving The Woodlands and greater Houston area since 1988. Learn More
October 16, 2023 – An afternoon with Marsha Forchuk Skrypuch – Author Marsha Forchuk Skrypuch is coming to select schools in The Woodlands and stopping off at Village Books (4:30-5:30pm) during her visit! If you homeschool or your kids do not attend Conroe ISD, this is the perfect opportunity to meet her! Her books are on sale now at Village Books! Please purchase books for signing at Village Books. Register for free here
October 17, 2023 – Revive Gathering: Women's Worship & Prayer Night – Women of faith, come and join WoodsEdge Church for a community-wide evening of worship and prayer at the Fall Revive Gathering! Let's come together as a community to exalt the name of Jesus and pour life back into our weary souls. The event begins at 7:30 at WoodsEdge Pavilion Lawn at 25333 Gosling Rd, Spring, TX 77389. Spread the word and invite your friends! Learn More
October 22, 2023 – Trinity Episcopal Church's Fall Festival – Trinity Episcopal Church's Fall Festival is back this year with a collaboration with their preschool TEDS! The Free Fall Festival will be held on October 22 from 11:30 a.m. – 1:00 p.m. and will continue the tradition of fun, fellowship and food. Trinity Episcopal Church will have a trackless train, dunk tank, obstacle slide, rock climbing wall, and so much more! Please come out and bring your friends and family! Hot dogs will be provided by the Holy Smokers. Volunteers are needed for set-up, games and clean-up. If you have questions or would like to help, please contact Liz Linger at llinger@trinitywoodlands.org. Learn More
October 27 & 28, 2023 – Saints Simon and Jude Catholic Church's Fall Festival – Join Saints Simon and Jude Catholic Church for two days of fun and games at their Annual Fall Festival held on October 27 & 28, 2023! Enjoy "Happy Days at SSJ" by participating in the 1950s Costume Contest, BINGO, Silent Auction, and Festival. Free parking and all are welcome! Learn More
Friday, October 27 6:30pm – Corkscrew BBQ + BINGO + Live Auction + DJ + Costume Contest
Saturday, October 28 11am-3pm – Festival Games + Prizes + Food + Allen Oldies Band + Rummage Sale
October 28, 2023 – The Search for the Loch Ness Monster – For Kids! – Learn more about mythical creatures like the Loch Ness Monster and trolls with local children's book author Alicia Salazar! At Village Books from 11am-12pm she'll read from her books and will do a signing following her presentation–perfect for kids of all ages! Register for free here
October 28, 2023 – Howl-O-Ween Festival – Operation Pets Alive (OPA), a local 501(c)(3) nonprofit animal rescue, is excited to invite the community to a spine-tingling celebration of furry friends and family fun at their annual Howl-O-Ween Festival from 10am to 4pm at Northshore Park. This Halloween-themed extravaganza promises a day of eerie excitement, heartwarming adoptions and a variety of activities for all ages. Learn More
October 28, 2023 – Indian Springs Taste of the Village – Taste of the Village returns with more memorable performances from local young performing artists. The free event will be held on Saturday, October 28 starting at noon. Residents will discover local business and enjoy incredible food, live entertainment, and a variety of family friendly activities including bouncy houses, a balloon artist, face painting, and numerous raffle prizes. All proceeds from the event are used to help fund college service scholarships as well as elementary/intermediate education programs within The Woodlands. Learn More
PET OF THE MONTH
Hello Woodlands, in partnership with Operation Pets Alive, highlights a "Pet of the Month" that features a local dog or cat available for foster and/or adoption in Montgomery County, Texas. Operation Pets Alive is a non-profit, all-volunteer organization striving to elevate Montgomery County to a No-Kill community through innovative programs that raise community awareness, reduce the number of dogs and cats that enter our shelters, and increase the number of dogs and cats that leave our shelters alive. Meet the pets here.
Meet our Pet of the Month, Barkley, here!
GIVE BACK
Hello Woodlands' ongoing series "Nonprofit of the Month," featuring Randy Lovelace of Paragon Independent Insurance Agencies, spotlights several of these nonprofits. Learn more about the nonprofits' missions and meet the people behind them here.
Meet our Nonprofit of the Month, Matthew's Light, and read our interview here.
SUPPORT LOCAL
The Hello Woodlands Small Business of the Month is brought to you by Miguel Lopez of Conganas LLC and highlights a local small business that serves the Montgomery County community. Read our interviews with local Small Businesses here.
PLAN YOUR WEEKEND
Check out Hello Woodlands' NEW Weekend Guides, keeping you up-to-date on local things to do each weekend. View the latest guide here.
Visit our online calendar, subscribe to our Email Newsletter, follow us on social media at @HelloWoodlands, and check back for a list of 31 Things To Do in November 2023!
Contact us at info@hellowoodlands.com to tell us about events, activities, and more ways we can share about helping our community, supporting local, and things to do in The Woodlands and Montgomery County area.
Thank you for your support!