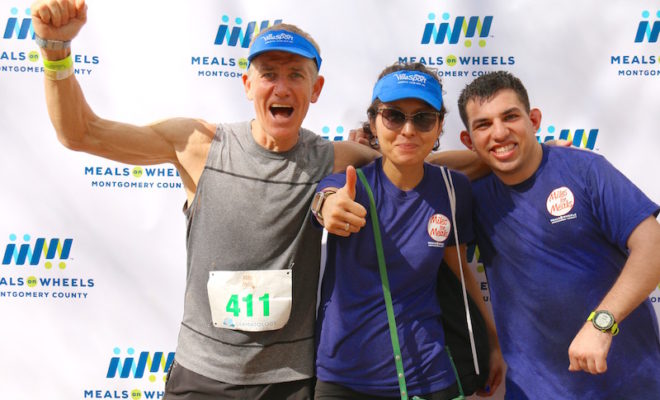 Fitness & Sports
Upcoming Races Announced in The Woodlands Area
By |
Grab your friends and family, get your running shoes on, and head out to one of the many local races! There are races for beginners, seasoned athletes, and even races just for kids. Run to support a cause, to feel great, or just to spend some time outdoors with family & friends.
February 8 – Miles for Meals 5k & 10k is a family-friendly event, and strollers and leashed-dogs are allowed. Head to at B-52 Brewery and enjoy a morning fun run through the surrounding neighborhoods. Walk, jog, run – it's up to you! All participants receive two free B-52 craft beers and get to take home a collectors pint glass along with an event shirt and finisher medal. The race benefits Meals on Wheels Montgomery County, a nonprofit that serves meals to homebound seniors in Montgomery County that are lonely, isolated, and unable to prepare a meal for themselves.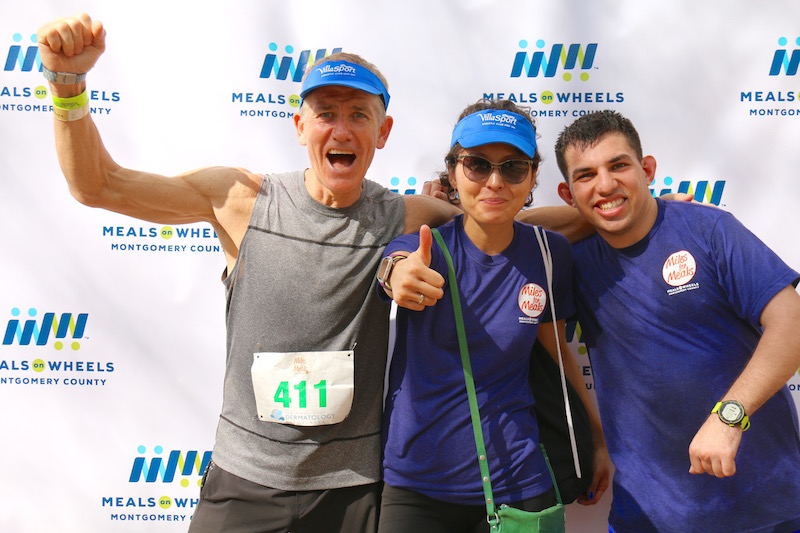 February 12 – Be My Valentine Fun Run 2 mile & 5k includes a guided 2 mile walk or 5k fun run along The Woodlands Waterway. Stay after and enjoy complimentary coffee, socialize, and win prizes at the Westin at The Woodlands.
February 29 – The Woodlands 2k/5k Family Fun Run Walk invites participants of all ages to run or walk the 2K course or the 5k course that will traverse the streets of Town Center. Friends, family and spectators will be able to cheer the participants across the finish line. The races are produced by The Woodlands Marathon.
February 29 – Muddy Dash 5k. Get ready for up to 3 miles of messy mayhem. Participants can expect to run, walk, crawl, wade, slip, slide, and scream with excitement as Muddy Dash gets everyone fabulously filthy. The course will offer about a dozen ways to get dirty and at the end participants can slide their way clean. Muddy Dash is where anyone can act like a kid and even bring their kids to this all ages event. The best way to throw your cares away is to throw them in the mud. The event is open to ages 4 and over and will finish with a celebration festival.
March 7 – The Woodlands Marathon/Half Marathon/Marathon Team Relay. The Woodlands Marathon, a Boston Marathon qualifier, is the fastest course in Texas and on average and one of the top 25 fastest courses in the country. It qualifies close to 11% of its registered runners in the marathon for the Boston Marathon. The Woodlands Half Marathon will traverse the streets of Town Center and the community on a single loop 13.1-mile flat and fast course. The Woodlands Team Relay, in it's 9th year, allows two–person and four–person teams to run the marathon course with specific exchange points along the racecourse. The races are produced by The Woodlands Marathon.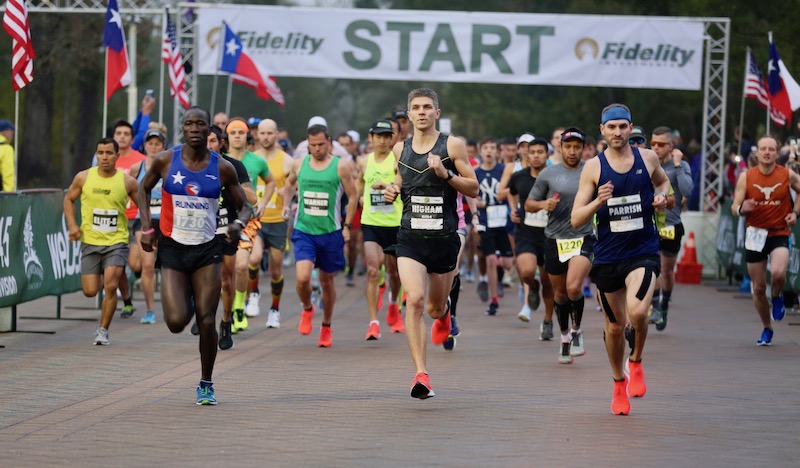 March 21 – Amazing Kindness Race is a fun family-friendly team relay through a 5K and other fun fitness and service challenges. Come race with your family, colleagues, or friends serving multiple local nonprofits and having fun with different forms of fitness all in one morning. All race entries include a team shirt, custom pint glass and one beverage (beer or soda). The Amazing Kindness Race is organized by and benefits Stronger to Serve, a 501(c)3 nonprofit that combines fitness & service.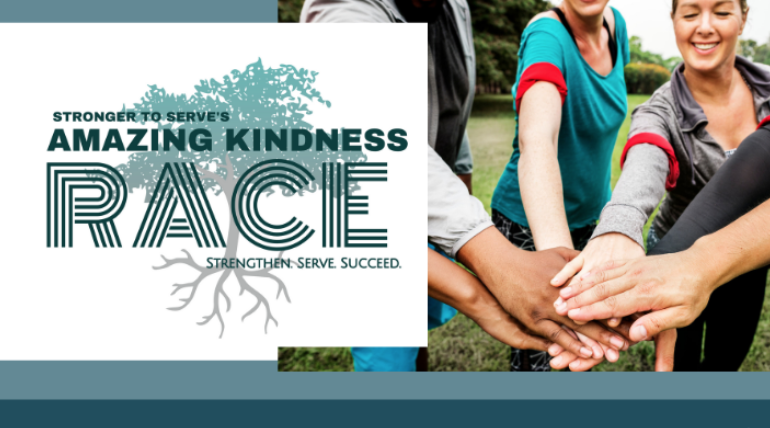 March 21 – Conroe 5k Terrain Race. Bring your friends and family to conquer obstacles and play in the mud at this challenging obstacle race. There will be a 5k with 20+ obstacles and mud. Kids as young as 7 can race the full 5k course too.
March 28 – March for Marrow 5k & 1 Mile Race will include a raffle, team photos, awards, a memorial celebration, inspirational speakers, and a day of connecting with fellow patients and families affected by a bone marrow failure disease. Be the Match will be there to swab and register potential marrow donors for the National Marrow Donor Registry. Funds raised by the March for Marrow will be used to search for a cure for bone marrow failure disease and support the patients who are living with it through Aplastic Anemia and MDS International Foundation (AAMDSIF).
March 28 – Spring Fun Run & Wellness Fair. Spring ISD presents its annual Fun Run and Wellness Fair in support of student scholarships with a 3-mile run course for ages 14 and up, a 1.5-mile run course for ages 13 and under and a 1.5-mile walk course for all ages. There will be music, kid-friendly activities and a Wellness Fair where participants enjoy giveaways, fitness demonstrations, free blood pressure checks and plenty of opportunities to interact with experts in the areas of health and wellness. The run/walk course will start at Carl Wunsche Sr. High School and go through Old Town Spring, where the history and traditions of the Spring community began.
March 30 – Tiger Spirit 5k. The 4th annual Tiger Spirit 5K sponsored by Conroe High School alumni and supports scholarships for current Conroe High School seniors. The Tiger Spirit 5K is not just for Conroe High School alumni, but for the community, teachers and administrators, students and those who are avid runners. Last year the race was able to raise $14,000 in scholarship funds.
April 4 – Woodforest Bank Triathlon, a sprint distance triathlon that provides participants with a variety of opportunities to prepare for race day, makes an ideal first time race for those just being introduced to the sport. The event culminates with a festive awards party featuring music, great food and beverages. The triathlon is produced by The Woodlands Township and is a USA Triathlon (USAT) sanctioned event. Swim Distance: 500 Meter Open Swim, Bike Distance: 12.8 Mile Bike, Run Distance: 5K Run.
April 18 – 2020 Race for Awareness. Coulson Tough's 2020 Race for Awareness is raising awareness for our local environment. 100% of proceeds raised will be donated to The Woodlands G.R.E.E.N. Pollinator Conservation Program, a local 501(c)3 non-profit dedicated to maintaining George Mitchell's vision of "a community that works and plays in harmony with nature." The program raises awareness for the challenges pollinators (bees, butterflies, hummingbirds, bats, and more) face and their critical importance to our food supply. Working with the Township, race proceeds will create a critical pollinator habitat by re-wilding turf grass (with native flowers and host plants) at the Sterling Ridge Park & Ride establishing a pollinator park.
April 18 – Bubble Run 5k. The Bubble Run is like running through Willy Wonkas' factory. Clad in white t-shirts, adults, kids and strollers run, walk, dance and play across 3 miles of absolute fun. Waves start every 3-5 minutes. Then, at each kilometer, participants will run through the Foam Bogs where there is enough colored foam to cover everyone from head to toe! After the race there will be a celebration party.
April 25 – Memorial Hermann IRONMAN Texas participants will begin with a 2.4-mile swim in Lake Woodlands. The rolling start, point-to-point swim begins at North Shore Park and ends at Town Green Park. Athletes will start their 112 mile journey by navigating part of The Woodlands, then enter into Northern Harris County. The majority of the course is closed to traffic and should make for a fast, flat course due to the minimal elevation. The day ends with a 26.2-mile run taking place entirely within The Woodlands and concluding with a spectacular finish on Waterway Ave.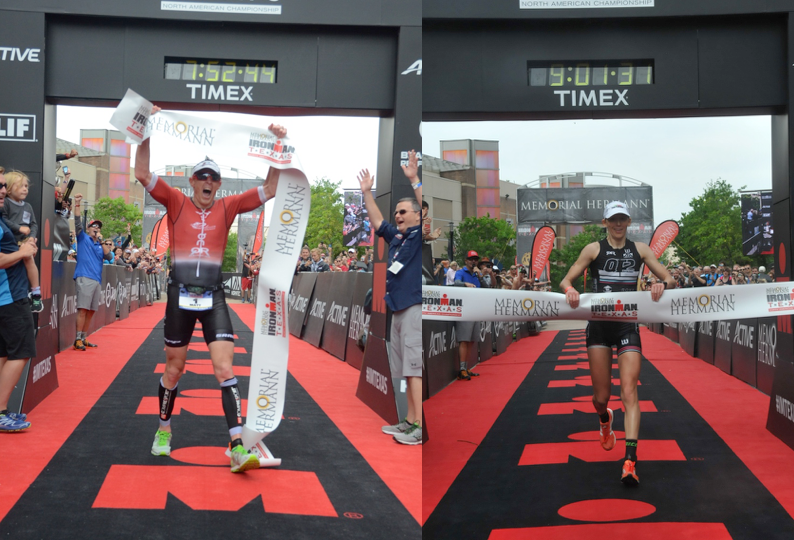 April 25 – Mud Girl 5k Run. Get ready for mud, slides and a lot of fun with your girl friends. The program includes a 3 miles course with 17+ obstacles that are fun and doable by all! Go on, motivate and bring your girl squad to the muddiest activity of the year. This event is for ages 7 years old and up.
May 2 – Muddy Trails Bash & Crawfish Cook-Off, one of The Woodlands Township's signature races, is a USA Track and Field (USATF) sanctioned event featuring chip-timed 5K and 10K trail runs, the Little Muddy Kids' One-Mile Fun Run, and a 2K-9 Fun Run for you and your dog. All courses wind through the beautiful George Mitchell Nature Preserve, located on 1,800 acres adjacent to Rob Fleming Park in the Village of Creekside Park. The festive post-race party includes live zydeco music, the Muddy Bowl Crawfish Cook-Off and children's activities. Concessions will be available for purchase. Please Note: Muddy Trails Bash is not a mud run or adventure race.
May 2 – Texas Children's Hospital 1 Mile Family Fun Run encourages Houston-area children and their families to adopt active, healthy lifestyles! Participants of all abilities, including those needing walkers and wheelchairs, are welcome. There will be a Family Fun Zone after the race. This race is organized by Texas Children's Hospital.
May 16 – Foam Glow 5k is a fun-filled experience exposing runners to Glowing Foam and a ton of blacklights all over the course. Glowing runners come from all different ages, shapes, sizes, and speeds. Whether you are a long term runner or a walk-around-the-park stroller, the Foam Glow 5K course will have you shining bright and waiting for the next run.
May 30 – Autism Speaks 5K & 1K Family Fun Run. This unique endurance fundraising event creates a safe and fun day for runners, friends and supporters of those that are affected by autism. The day includes an 5K and 1K Family Fun Run for families and individuals of all ages. This race is the perfect way to run or walk and raise funds needed to fuel innovative research and lifelong support and services.
May 30 – SelecTri Splash & Dash, hosted by SelecTri and USAT, is calling all kids to be part of The Woodlands' second annual Splash 'n Dash (swim and run). This event will be a great way to try out a multi-sport race focused on a great first experience. This event provides kids 5-15 years old with a fun and safe introduction to the world of multi-sport racing. This event is a swimming and running "aquathon" competition that includes a short swim (aka "splash") followed by a short run (aka "dash"), with an event focus on athlete participation and high-energy experience. All participants will receive finisher medals and race event branded gear. Distances: Younger kids – 100yd swim followed by 1 kilometer run; Older kids – 200yd swim followed by 2 kilometer run. Just bring a swimsuit, running shoes, and goggles if your child uses them to swim, and join the fun!
July 18 – YMCA Kids Triathlon, presented by Texas Children's Hospital, invites kids to experience the challenge and fun of friendly athletic competition as they run, swim, and bike to the finish line of the YMCA Kids Triathlon at the The Woodlands Family YMCA at Branch Crossing. The race begins at 7:30 am and is open to children ages 6-12 of all skill levels. Boys and girls will compete separately in events designed for their age group. Children ages 6 – 9 will swim 50 meters, cycle for 1 mile and run ¼ of a mile. Children ages 10 – 12 will swim 100 meters, cycle for 2 miles and run ½ mile. Each race includes chip timing for fast, accurate finish line results. All participants must provide their own bike and helmet. Participants will receive a goodie bag, t-shirt and finisher medal at the conclusion of their race, with a special award presented to the top three finishers of each race.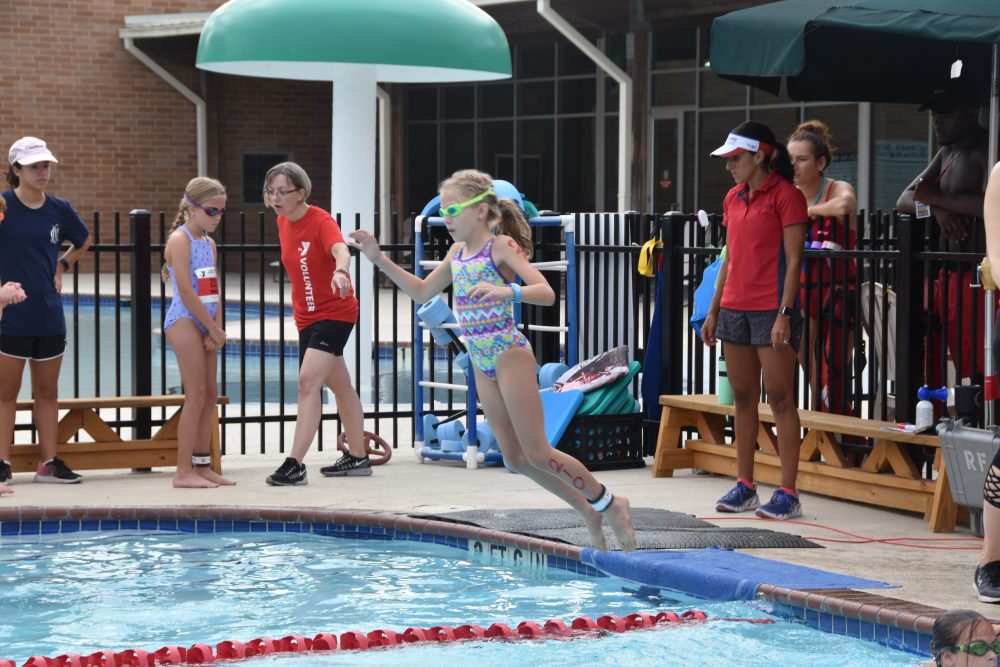 October 10 – Memorial Hermann 10 for Texas includes a 10-mile race, 3.1 Armadillo Run 5K, and One 4 Texas Kids' Fun Run through The Woodlands. The Memorial Hermann 10 for Texas race is a USA Track and Field (USATF) sanctioned event and one of The Woodlands Township's signature races. All Races will be capped. After the race, participants will enjoy a Texas-sized post-race party with fun for the whole family.
NOTE: Several annual races have not yet announced dates, including:
Check the Hello Woodlands calendar for updates as races are announced and to check out even more exciting events happening in our community.